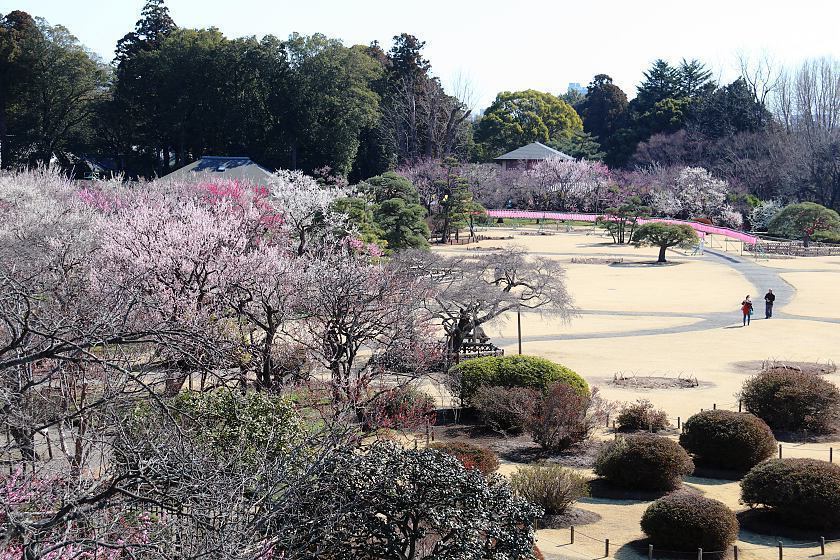 Winter is coming to an end in many places in Japan, and a sign of this is the emergence of colorful plum blossoms in certain areas across the country. These early-blooming, typically sweet-smelling blossoms have come to symbolize the start of spring in Japan, and typically flower in places like Tokyo and other cities in February and March, which is some time before the country sees the more popular cherry blossoms.
To celebrate the start of spring, we took a trip to the city of Mito in Ibaraki Prefecture to seek out the pretty plum petals in a couple of the city's most popular spots. Overall, we found that the blossom displays in the city were at their peak, making for some great floral displays. However, we suspect that this glorious stage won't last for long here, and so suggest getting there soon for those wanting to take in the sights and smells.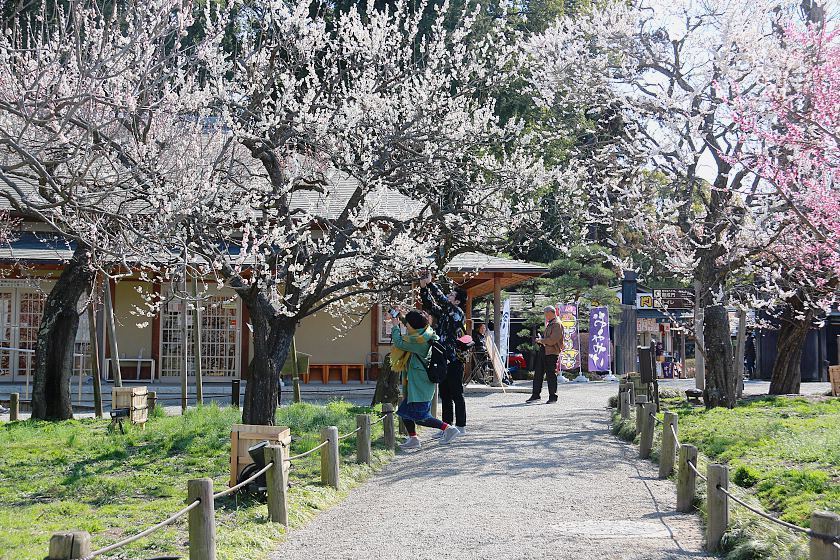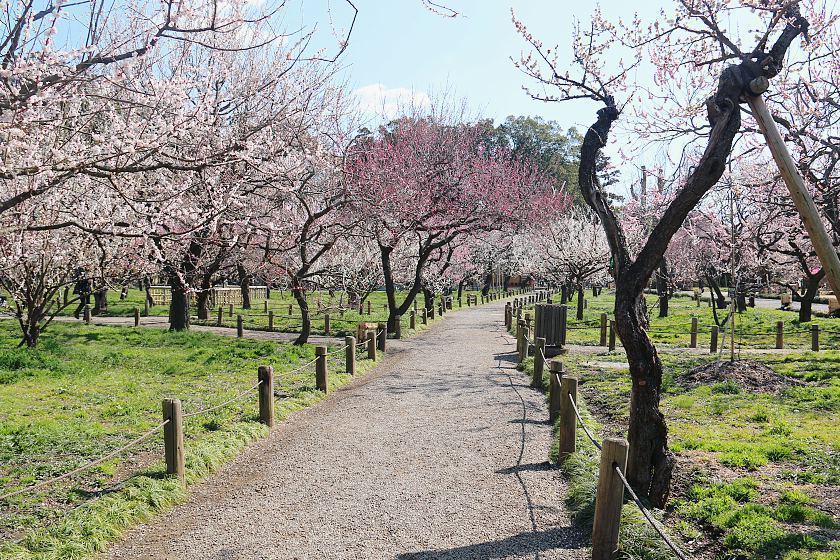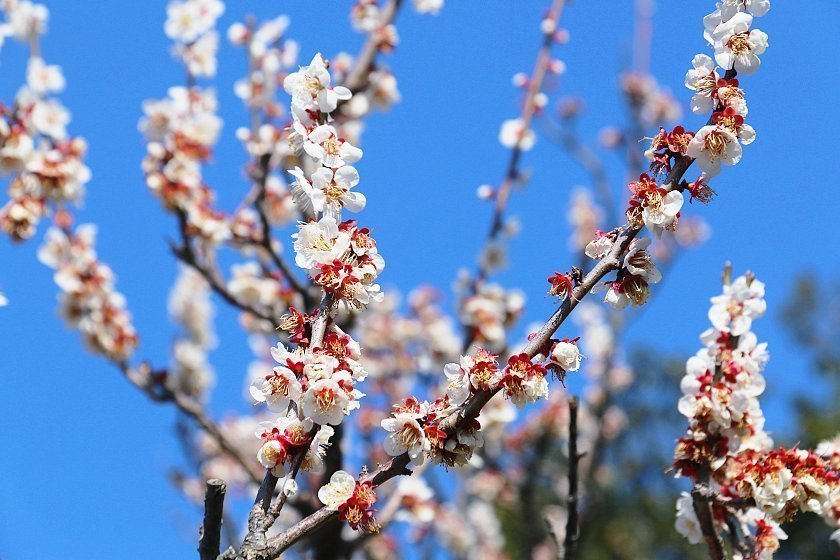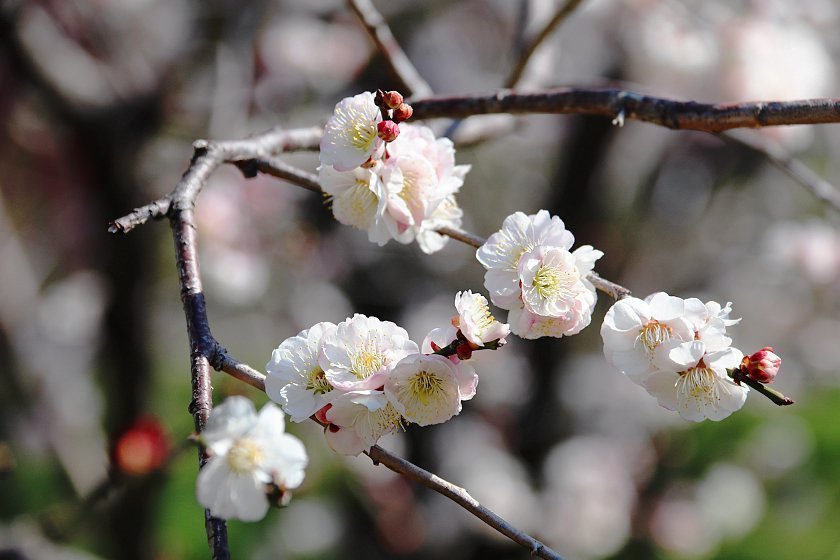 Our first stop today was at the iconic Kairakuen Garden. This Japanese garden dates back to the Edo Period, and stands proudly as one of the three top-rated gardens in all of Japan and certainly the area's top attraction. In addition to boasting a pretty landscape garden, and bamboo forest, the place has a large plum tree grove, which typically comes to life with the fragrant flowers around this time of year.
The displays in the garden's plum grove were very picturesque, with explosions of pinks and whites at every turn. In accordance with the attributes of different types of plum tree, many blossoms were looking a little past their peak, but there were also many later-blooming varieties just coming into peak and even those whose blossoms still hadn't fully opened. All in all, now is a great time to see the blossoms at Kairakuen, and, weather permitting, it should stay that way until at least this weekend.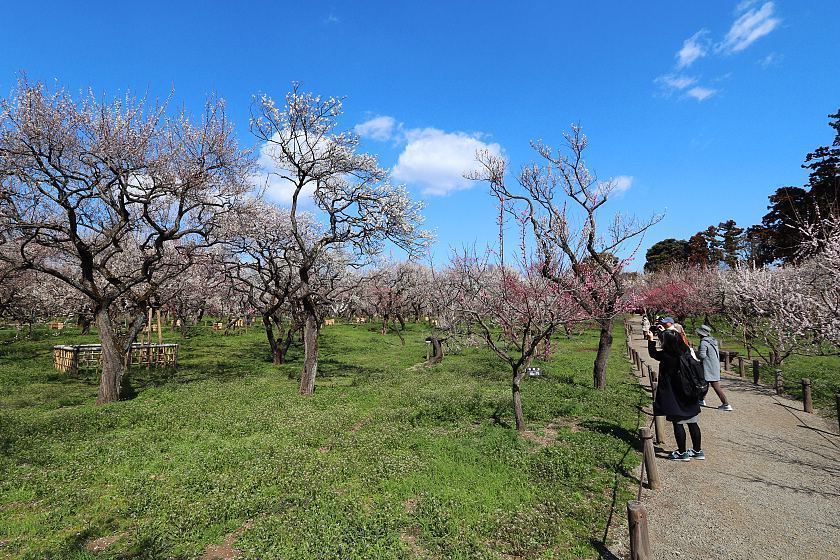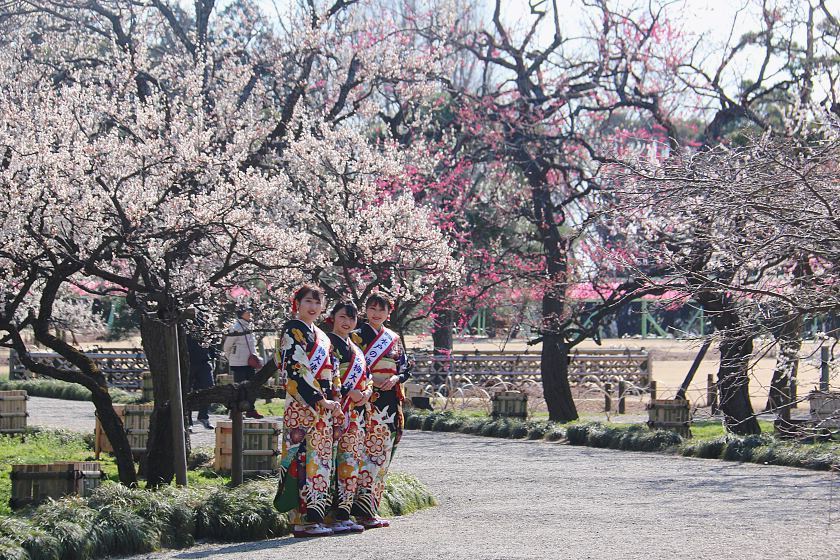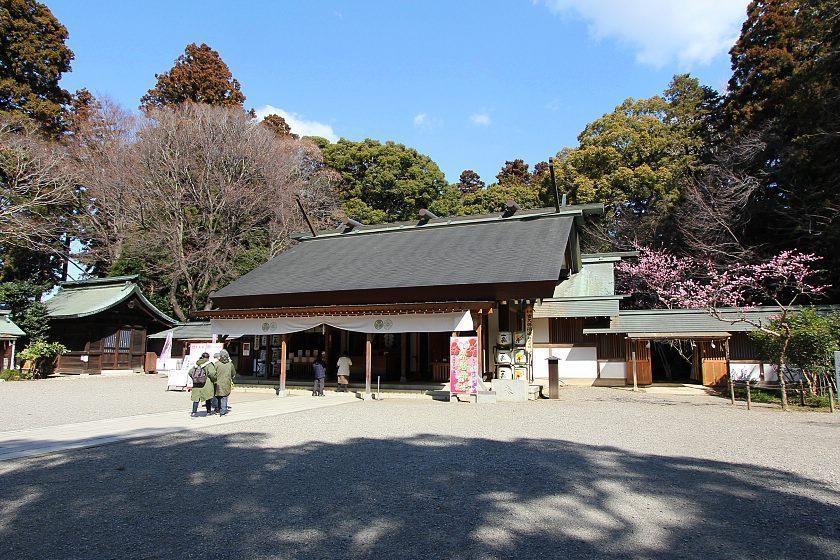 Another of Kairakuen's features that is attractive to visitors is the Kobuntei, a historic building originally built by local lord Tokugawa Nariaki in 1842 as a place of residence and entertainment. Today the public can walk around this beautiful old complex and its traditional rooms, and also (for the time being) take in the plum blossoms from the third story.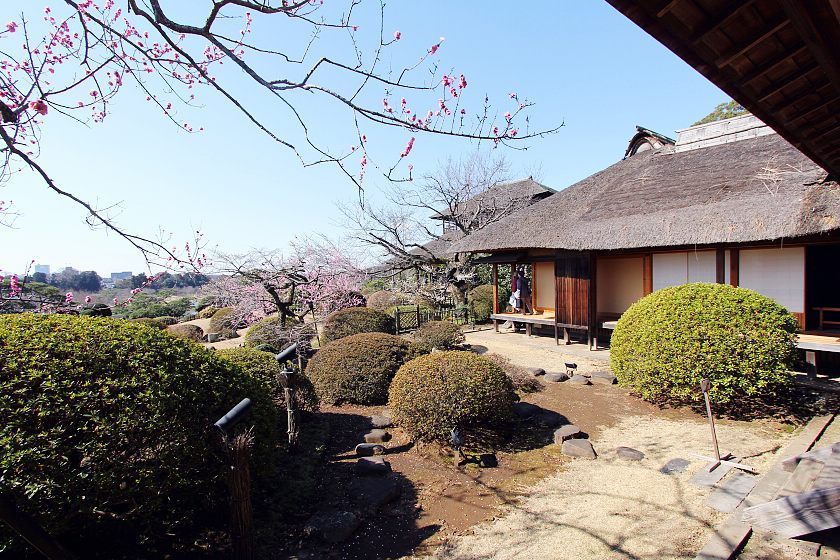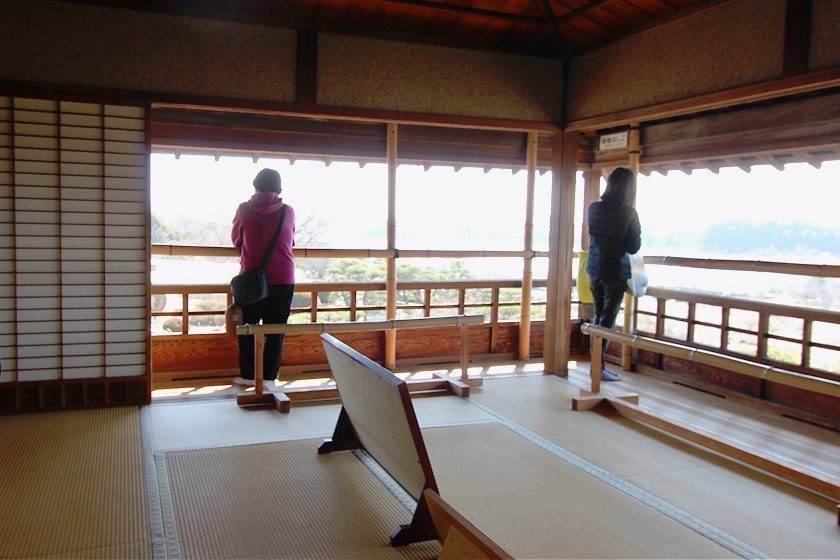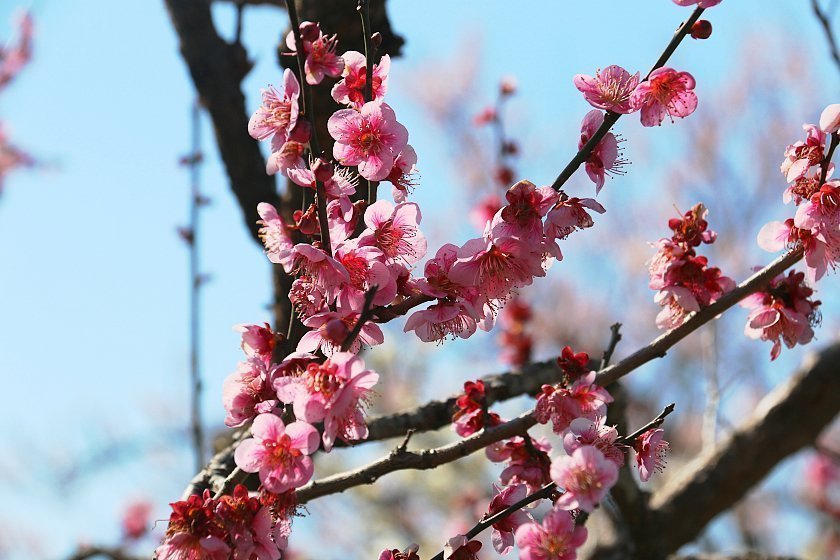 The second and final stop on our plum blossom investigation was across town at Kodokan, which stands in what in feudal times used to be the precincts of the city's old castle.
This complex originally opened in 1841 as an education establishment for the feudal domain, where students came to study under a number of different disciplines including medicine, military arts, astronomy and even fencing. Kodokan gained a reputation as one of the foremost educational institutions in the country but was closed in 1872 with the promulgation of the national school system.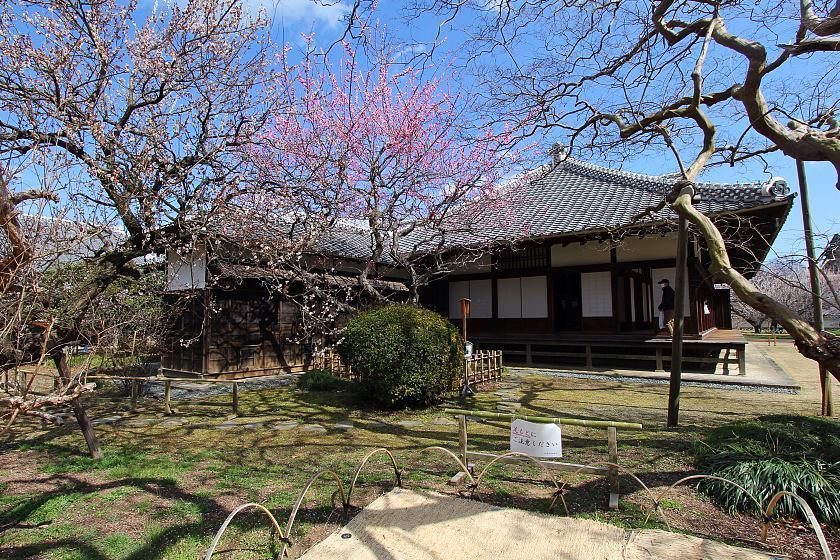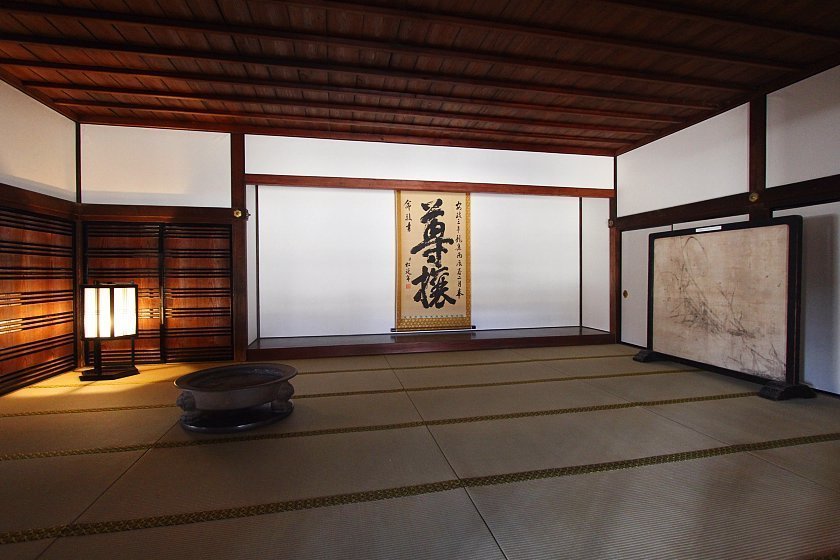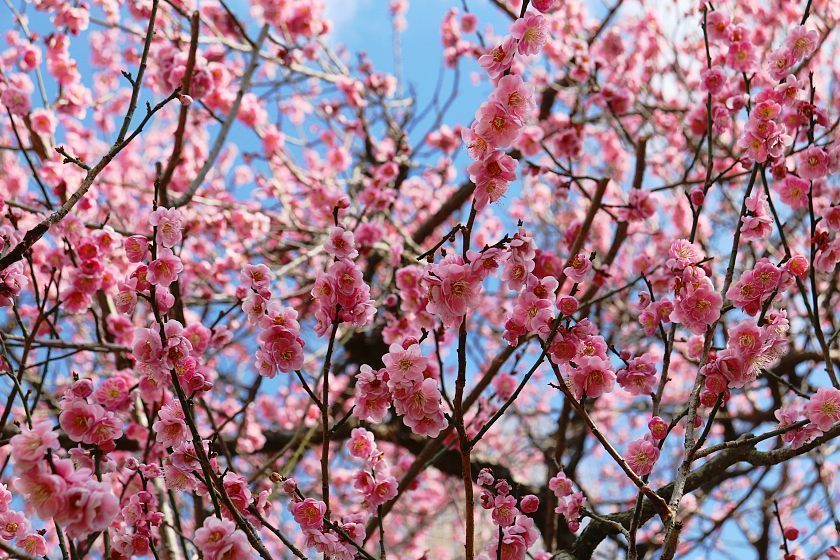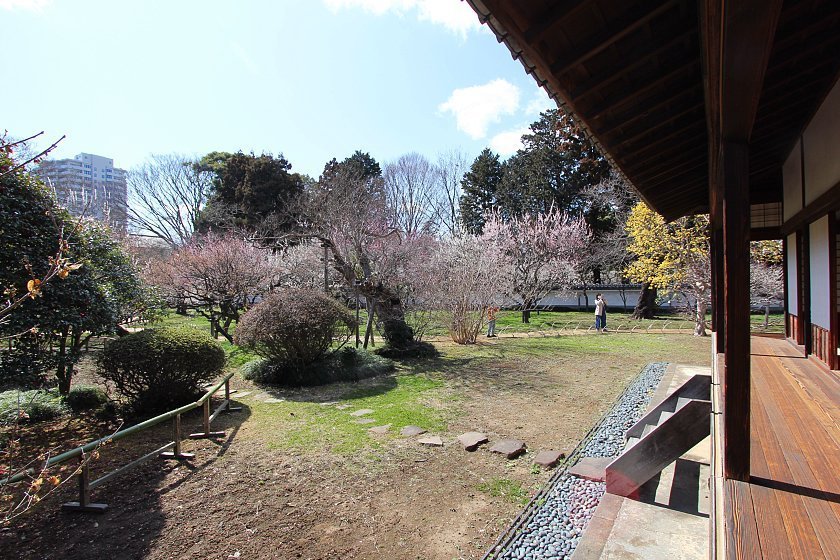 Today visitors can explore the scenic grounds and beautifully restored rooms of the old school, which is decorated in a tasteful and relatively opulent, traditional way. As were the catalyst for our visit, the plum blossoms here typically draw large numbers of visitors, with the complex's grounds boasting a wide range of plum tree varieties.
We walked around the place and, as with Kairakuen, noted that while some of the earlier blooming varieties were looking a little past it, many varieties were looking spectacular and contributing to some very nice floral displays.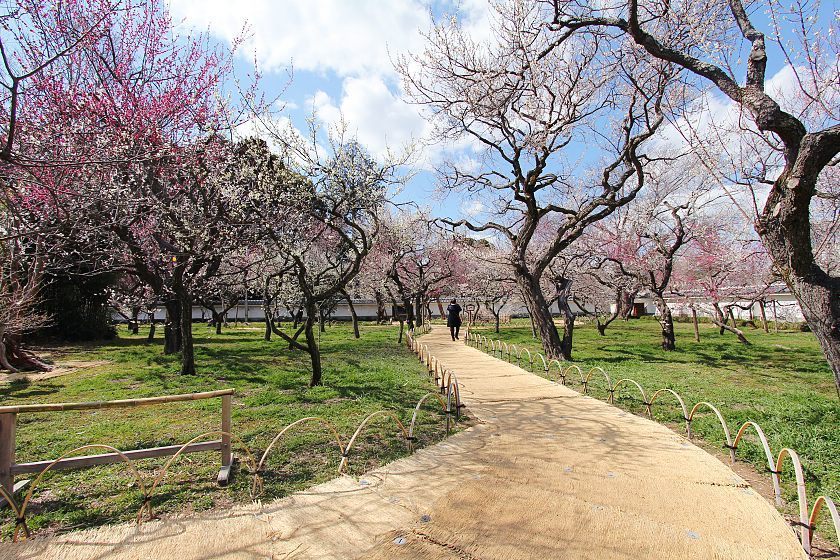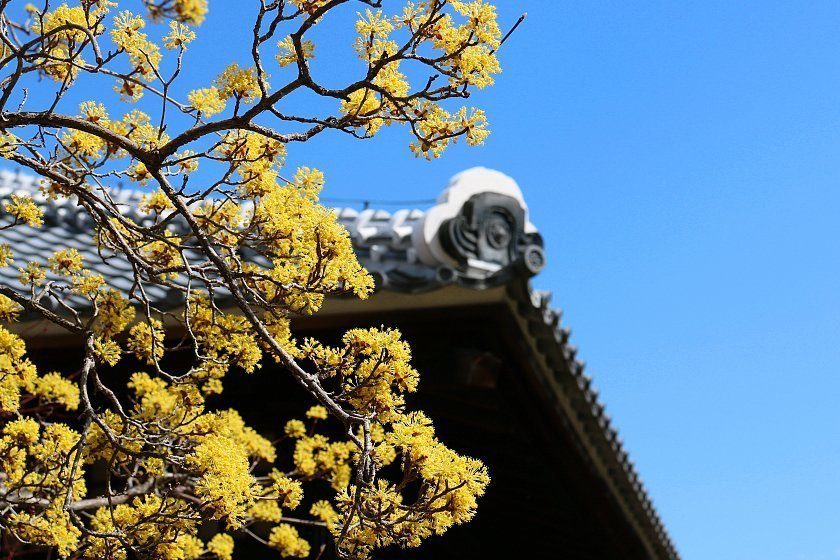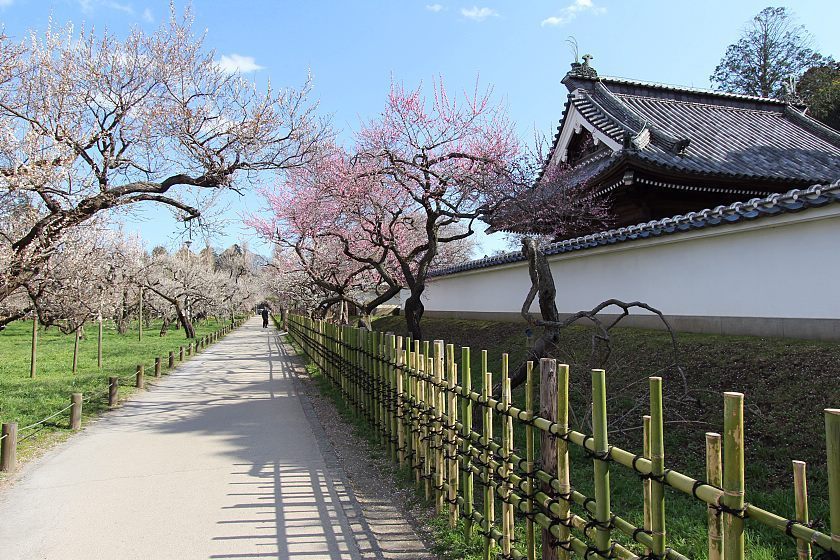 Access
Both Kairakuen and Kodokan are located in Mito City, 120 kilometers northwest of Tokyo. Mito is easily accessed from Tokyo (such as Shinagawa, Tokyo or Ueno Station) by the JR Joban Line. The one-way trip by limited express takes just over an hour and costs around 4000 yen, while local trains take twice as long but cost only 2270 yen.
From Mito Station, Kairakuen can be reached in a pleasant 30 minute walk along Senba Lake (a good English city map of Mito is available at the station's sightseeing information desk) or in 15 minutes by bus. During the peak of the plum festival, some trains on the Joban Line stop at the temporarily served Kairakuen Station, which stands just next to the garden. Kodokan stands a ten minute walk north of Mito Station.