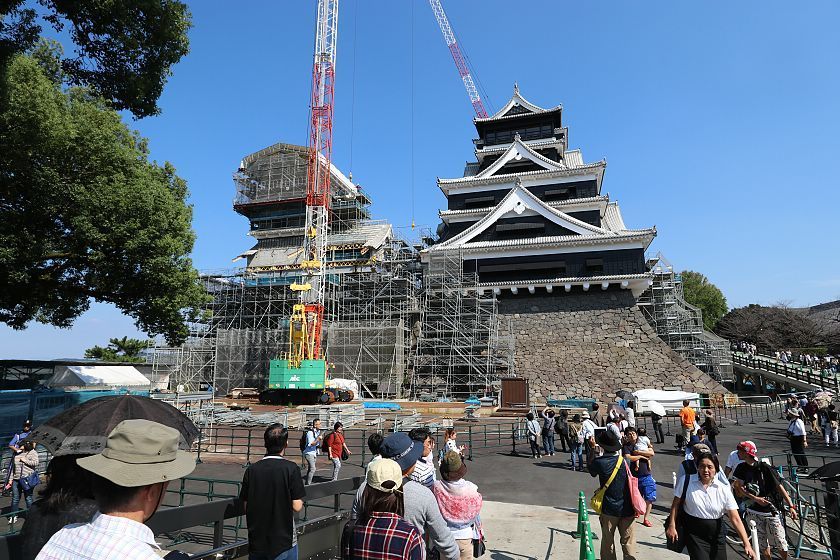 On April 14 and 16, 2016, two strong earthquakes hit Kumamoto Prefecture on Kyushu and caused considerable damage to Kumamoto Castle, one of Japan's most celebrated castles. Many roof tiles fell, foundations were damaged, walls crumbled and entire structures collapsed. For over three years it was only possible to look at the grand fortress from the outside, but on October 5, a part of the castle's inner grounds was reopened to the public.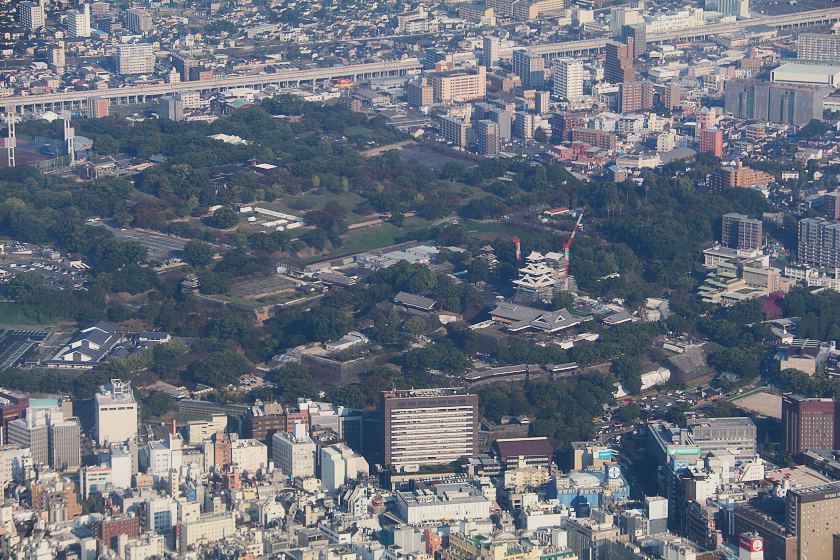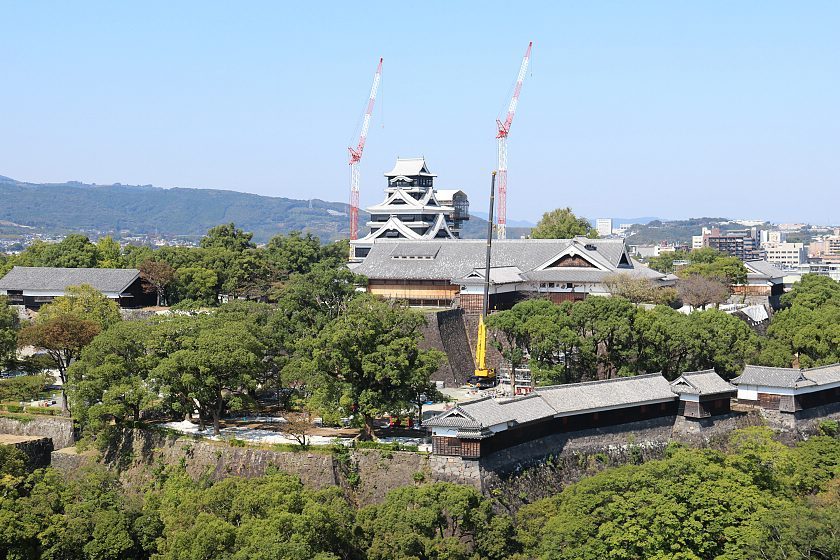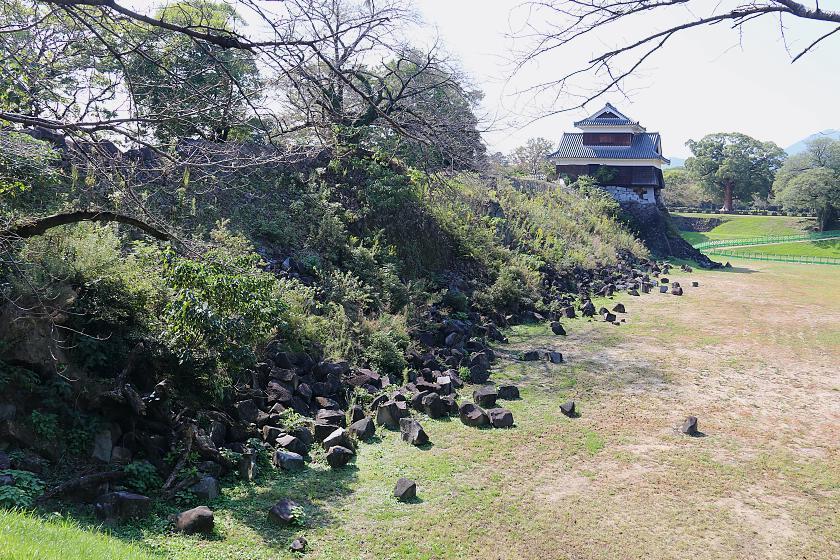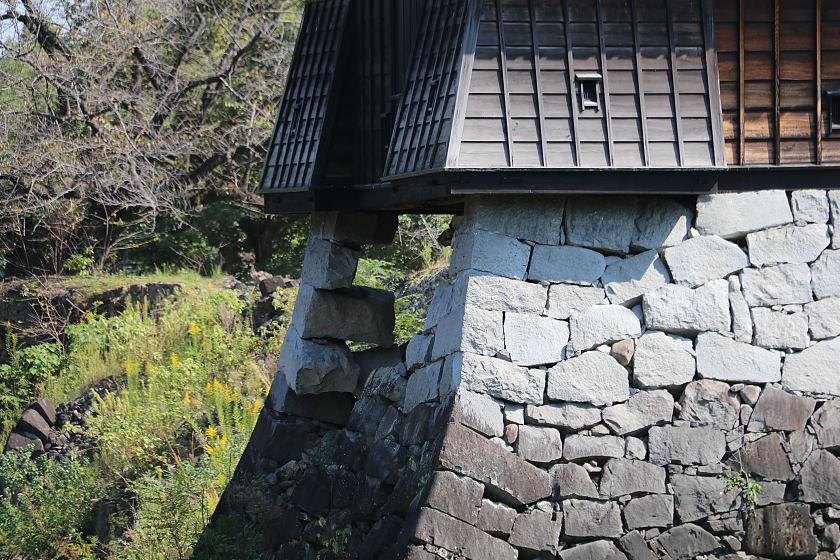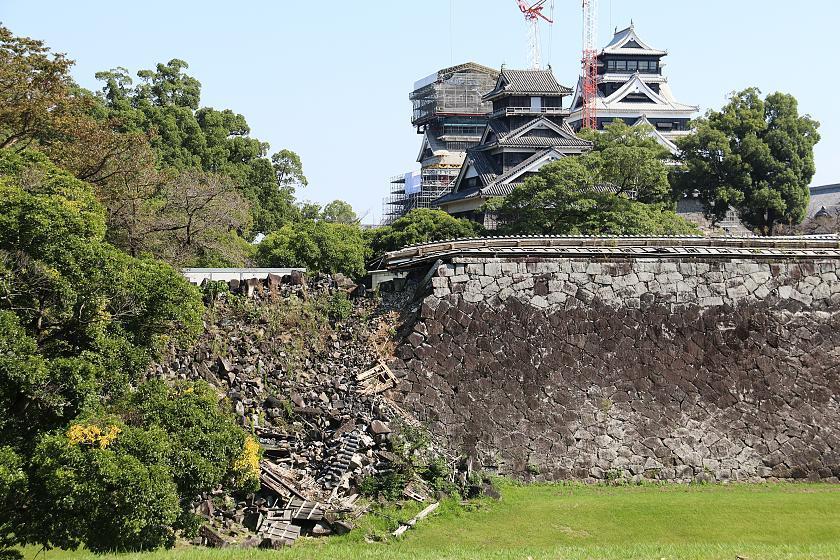 In order not to interfere with restoration works, the area is open to the public only on Sundays, national holidays and a few selected Saturdays from 9:00 to 17:00. Admission costs 500 yen. None of the buildings can be entered yet, but visitors can see the main keep from up close again by following a pedestrian walking path that leads to and half around the main keep and back. The path is roughly 400 meters long one way.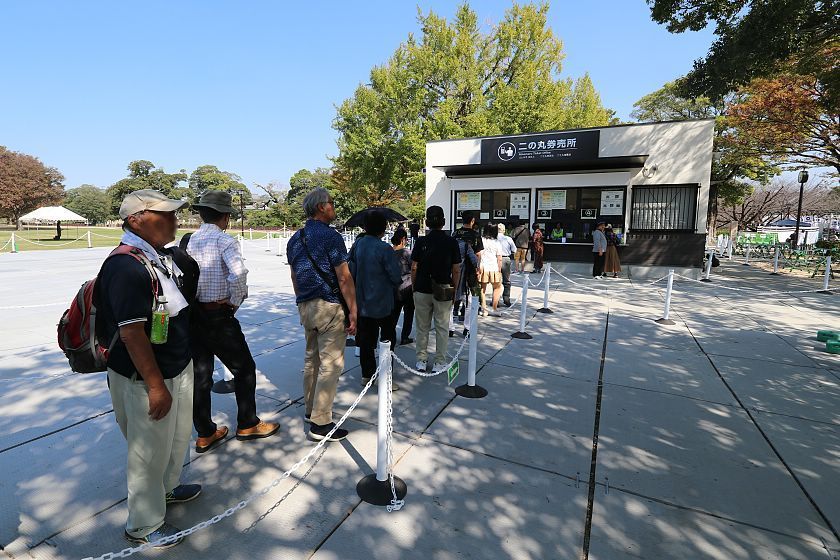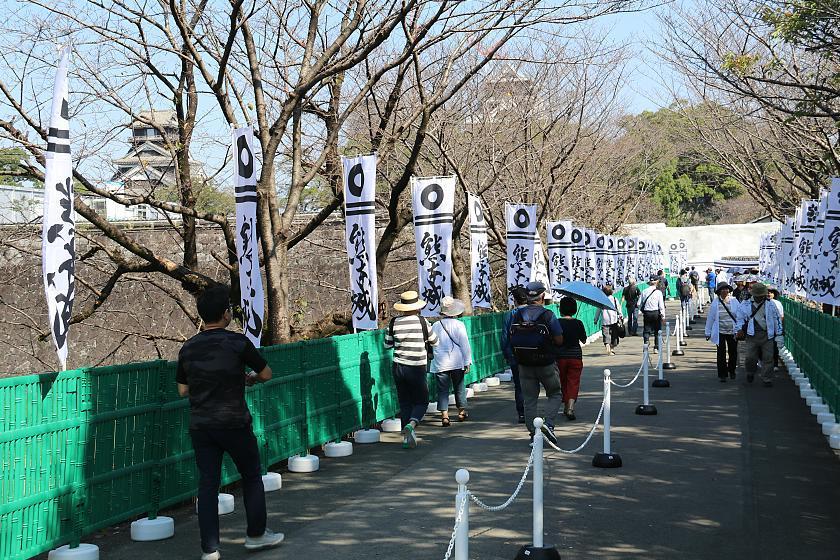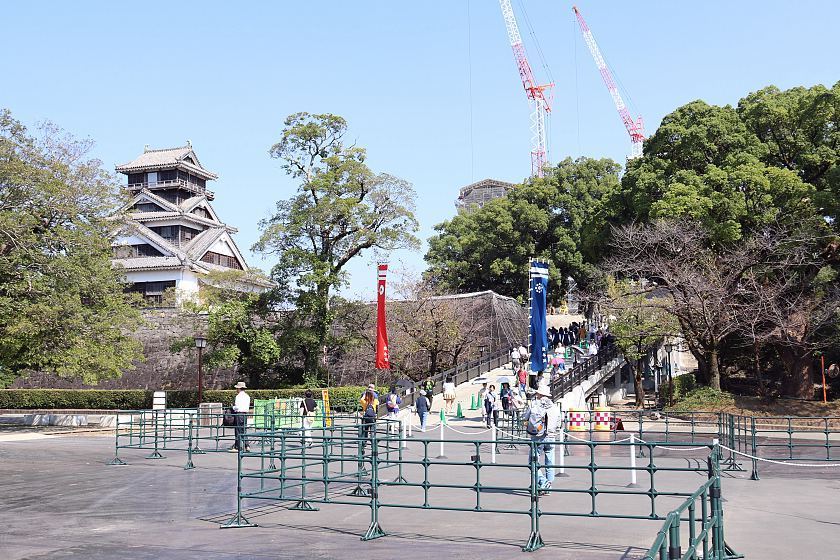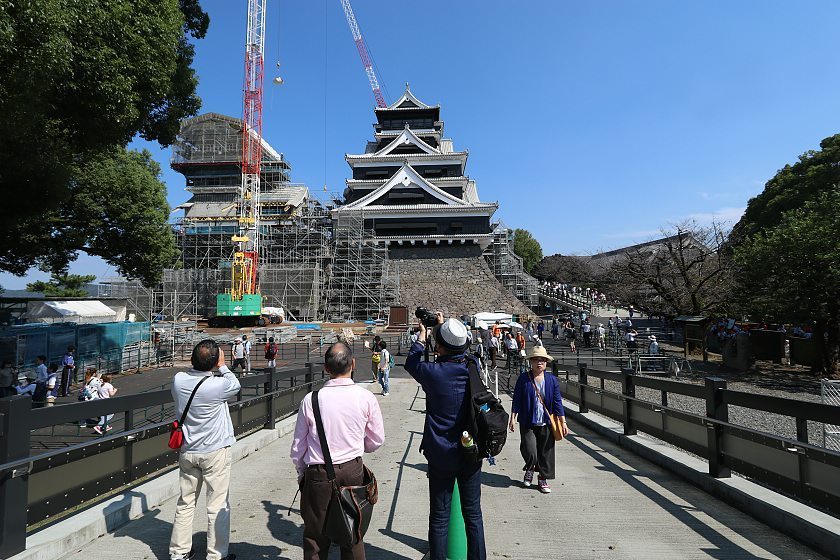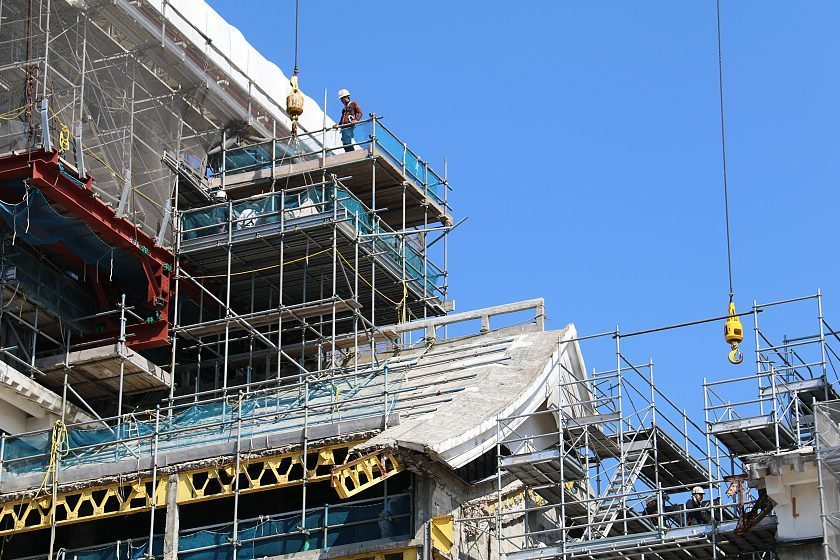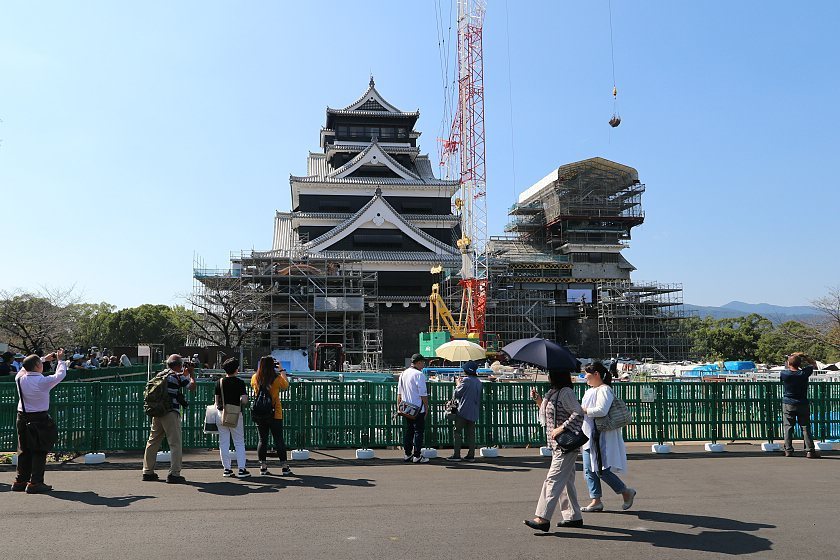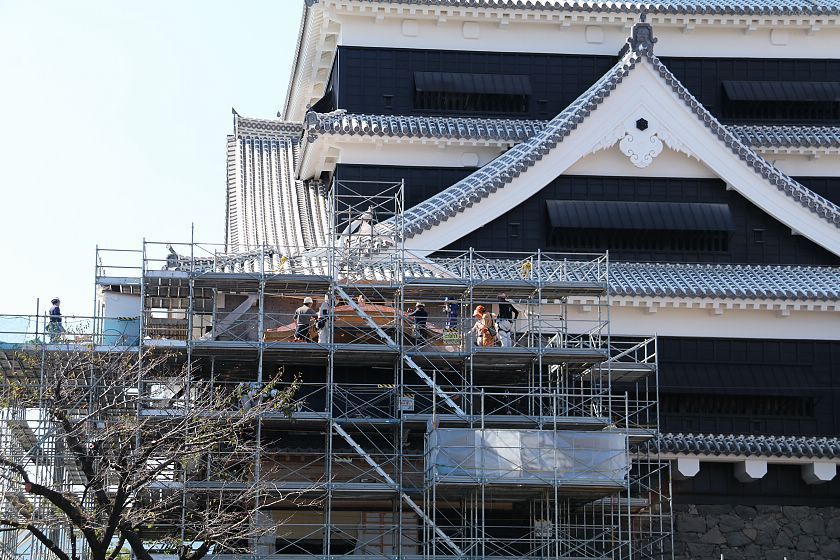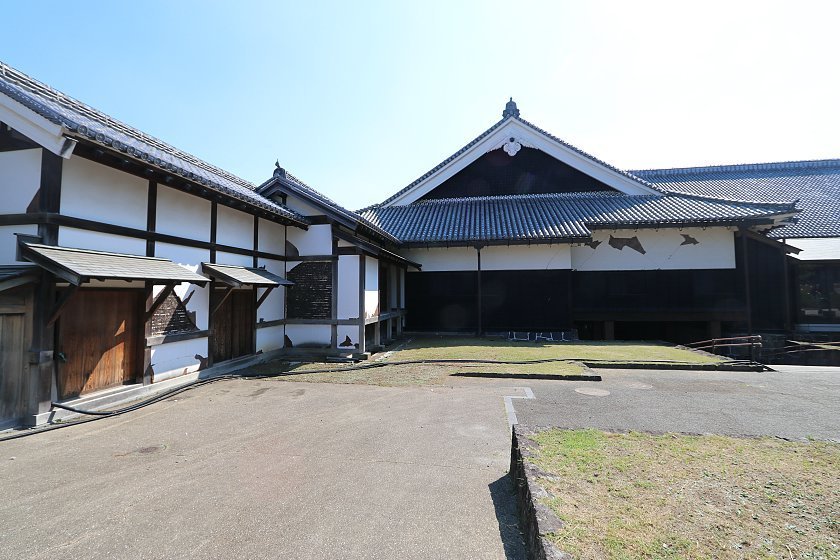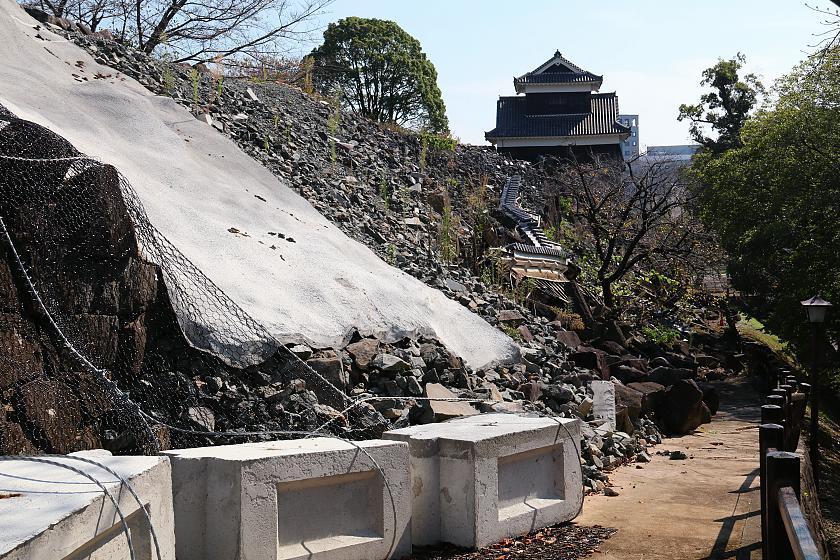 Next spring, a temporarily constructed, elevated walkway will open and allow tourist to access the castle's inner grounds on an everyday basis and to see the castle's structures and observe the repair works. Another year later, in spring 2021, the interior of the main keep is scheduled to reopen. The restoration of the entire castle grounds is expected to be completed around 2038.