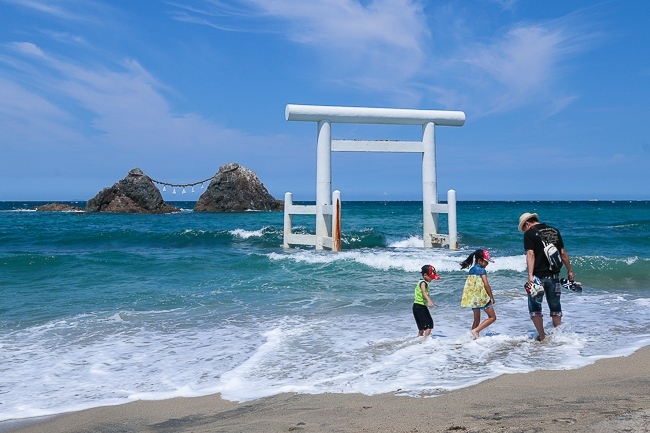 In the summer edition of Chotto Zeitaku Japan, I headed to Itoshima, a small city about a 40-minute drive from either Fukuoka in the east or Karatsu in the west. The area draws parallels to the Shonan Coast near Tokyo - especially places like Hayama, Zushi and Kamakura - giving off a beach resort vibe with ateliers and cafes lining the coast, shops with an emphasis on local products and talents.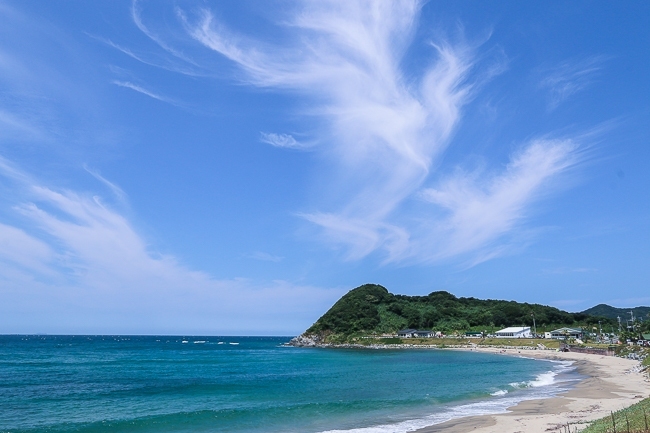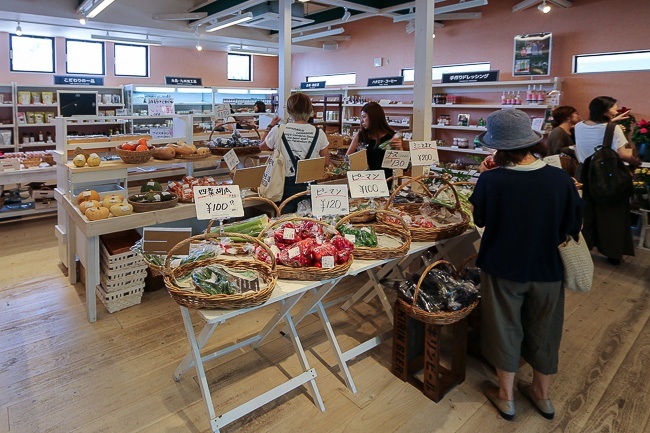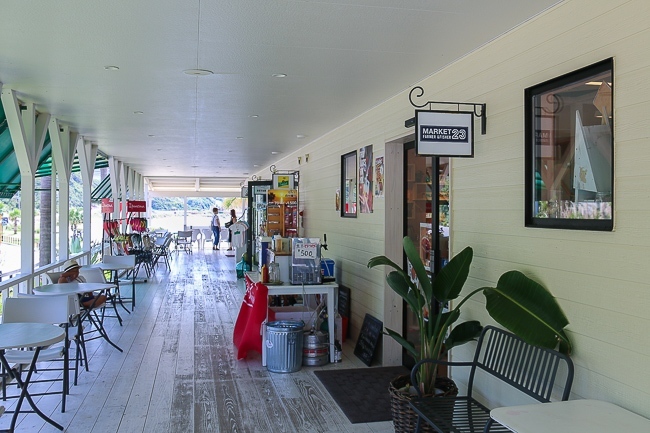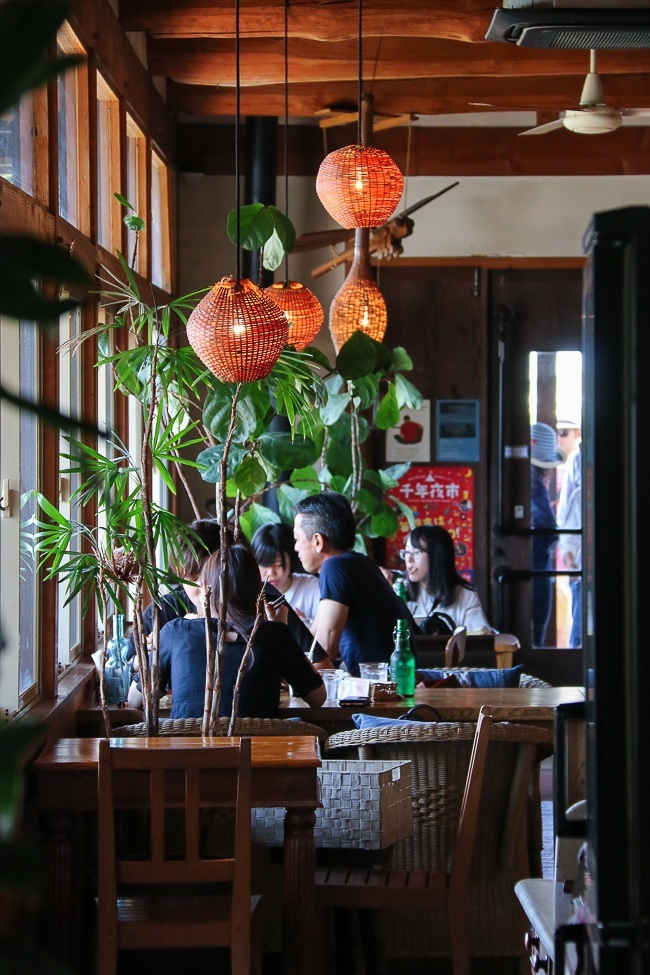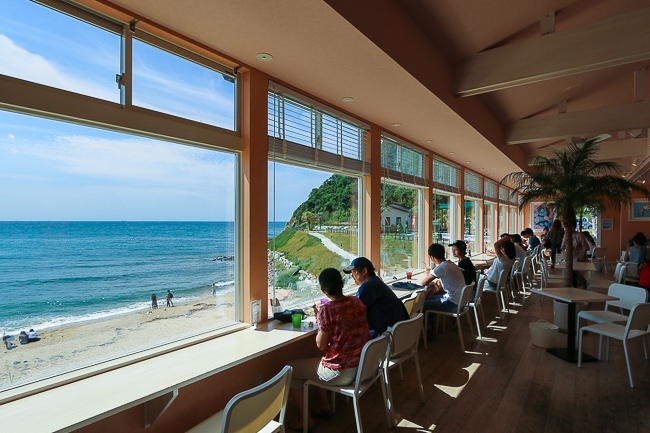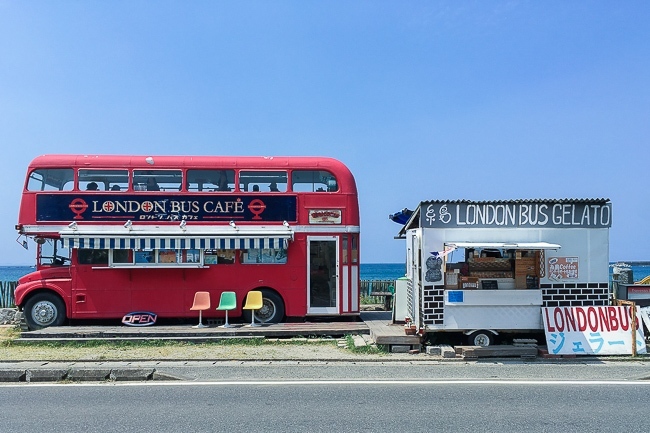 According to a 2013 survey by a Fukuoka edition of a popular national magazine, Itoshima was ranked number one as the city most people would like to move to. Being there, it was not hard to see the appeal: the city includes Itoshima Peninsula which is bordered by the Genkai Nada Sea in the north, while the middle is covered by farmland, and mountains make up the southern part of the city. In other words, Itoshima has the best of both worlds all year round, whether you are a beach-goer or an avid hiker.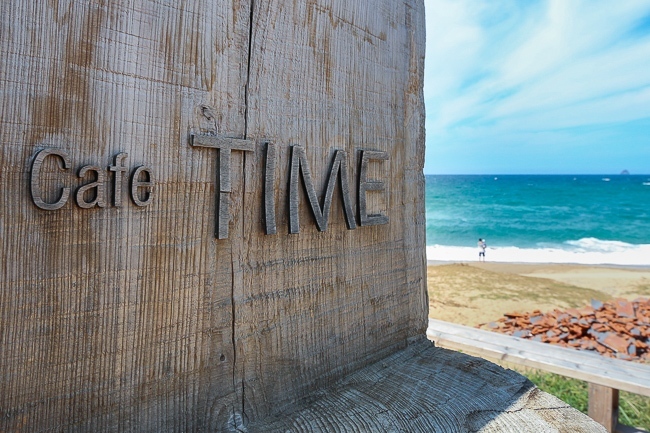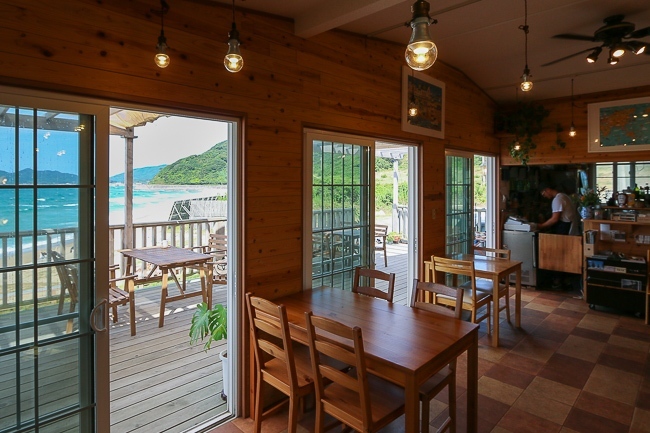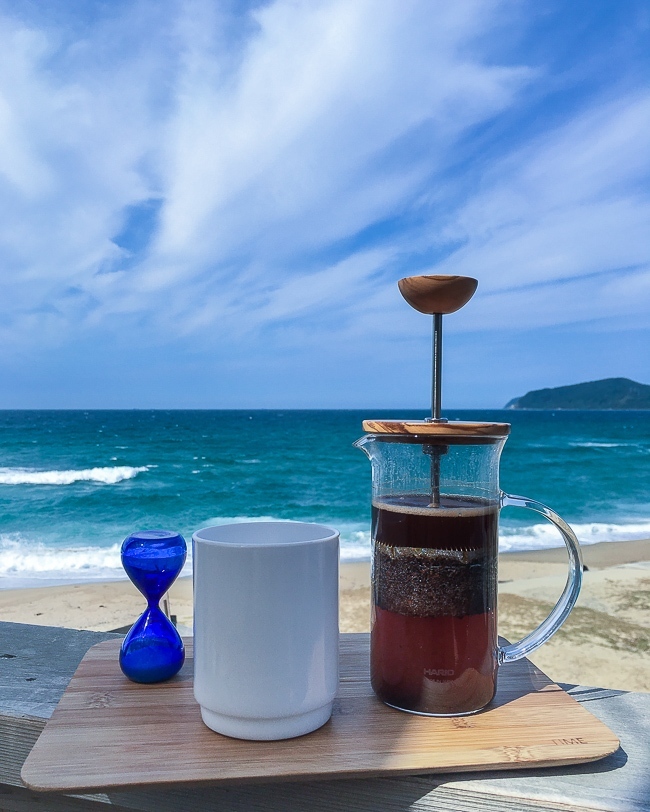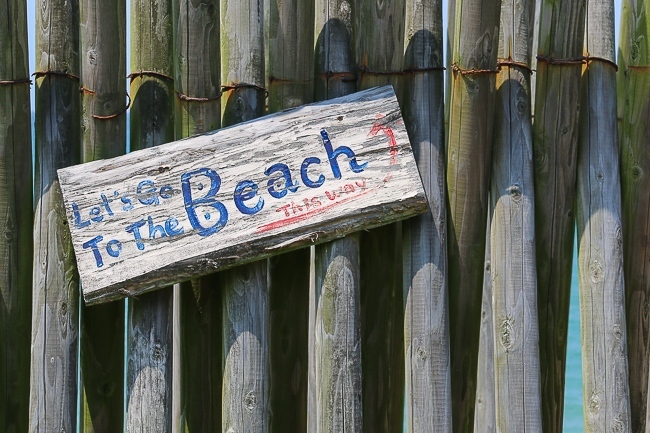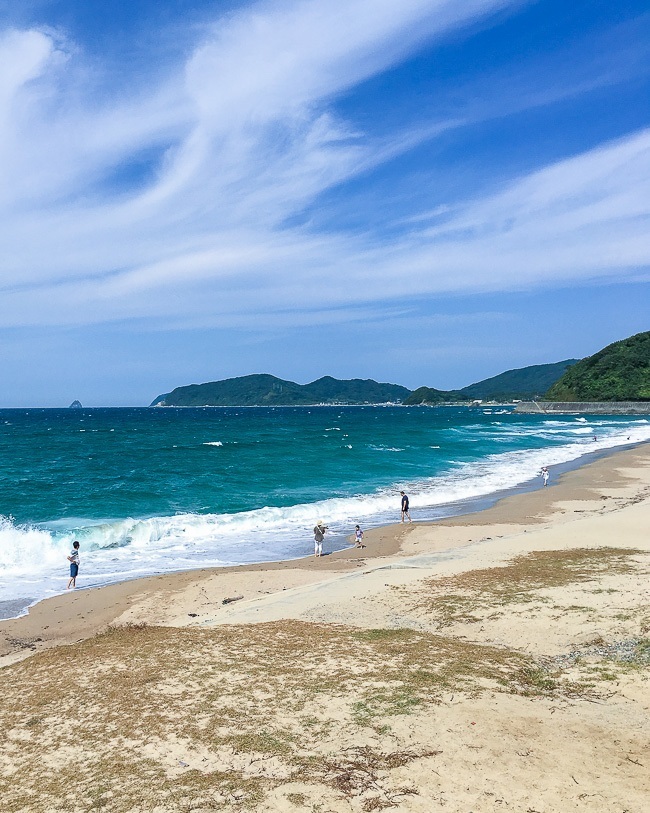 Itoshima enjoys direct train access to Fukuoka City, Karatsu, as well as to Fukuoka Airport with travelling times taking under an hour. However, most of the sights are far from the train stations, and having a car would make travelling infinitely more convenient. Cycling along the coastal road seemed to be a popular activity amongst the lycra-clad group, and I saw a couple of peloton and numerous solo cyclists on a single day (including a solo cyclist with a support car following behind!).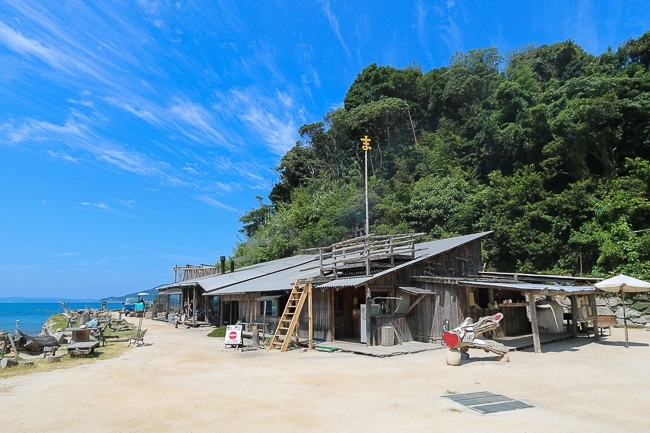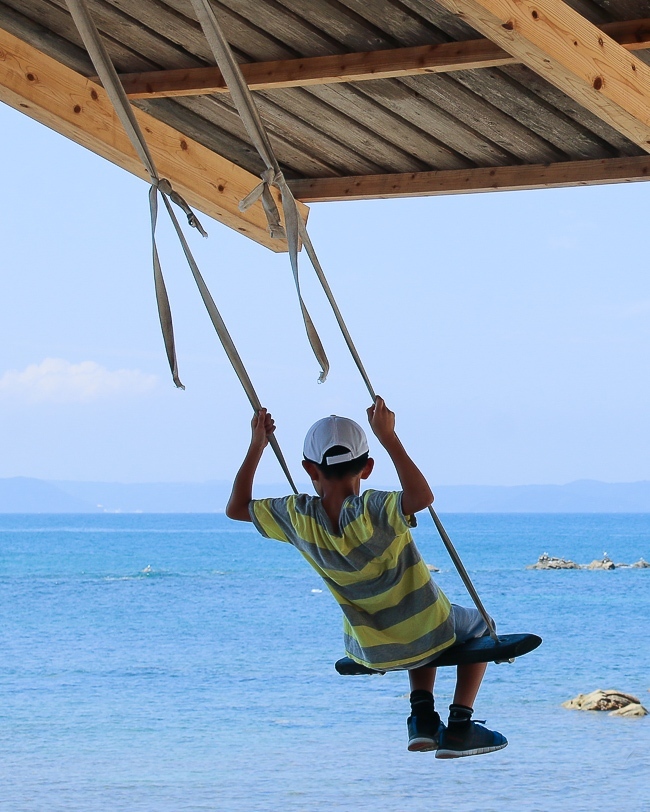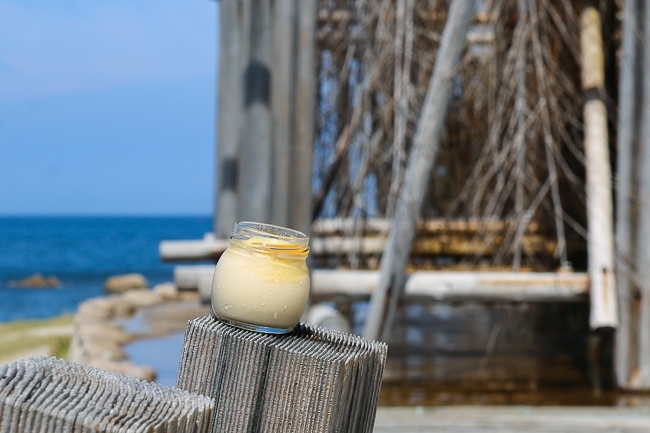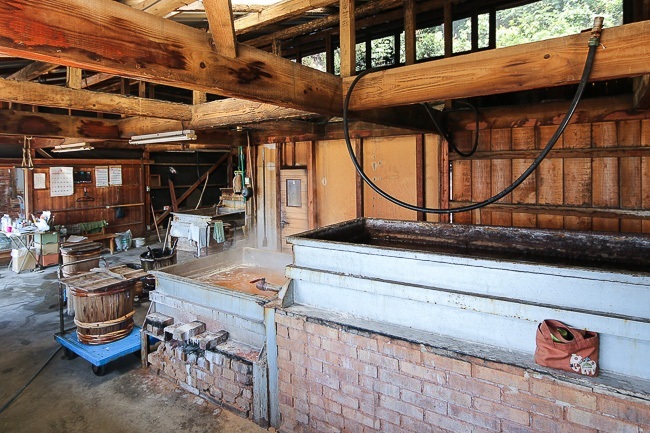 Despite its popularity with the locals from Fukuoka and the comparisons to the Shonan Coast in Kanagawa Prefecture, Itoshima doesn't get crazy crowded even at the peak of summer. For me, summer equals hitting the beach, ditching that pale winter shell and taking on a tan. Hopefully most of you would have spent winter getting ready for summer instead of eating your way through like I did. But it was too late for situps and pushups once I found myself in sunny Itoshima.
It didn't take me long after arrival to decide that Itoshima is now my new favourite summer hideout. The waters are great for swimming and surfing, and cafes provide great views of the beach and cool respite from the heat. For a split second, I wondered if I was still in Japan, seeing so many tanned people in shorts, sunnies and flip flops around me.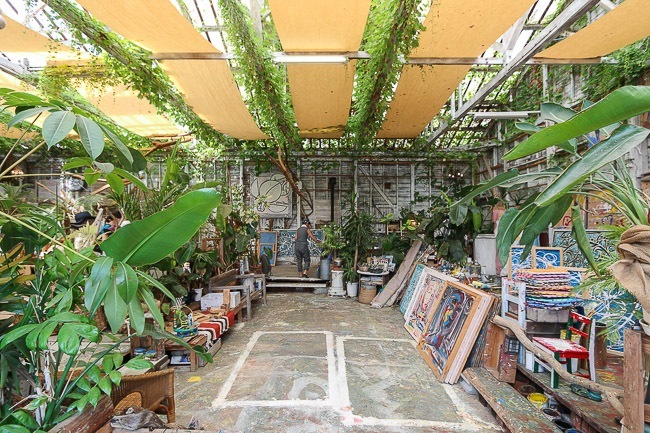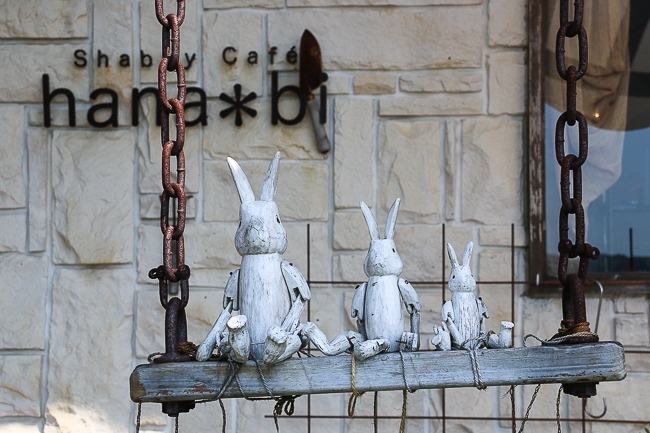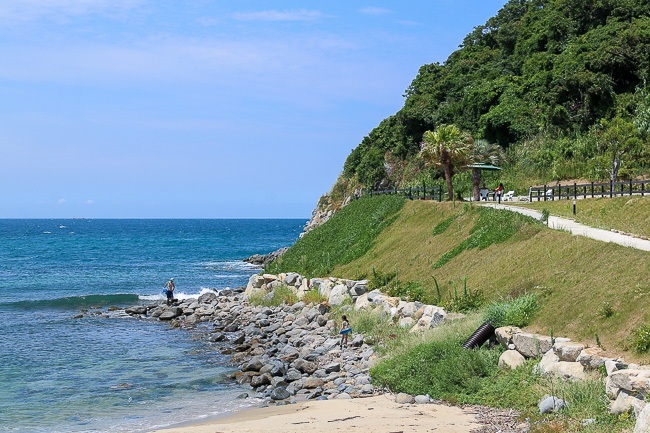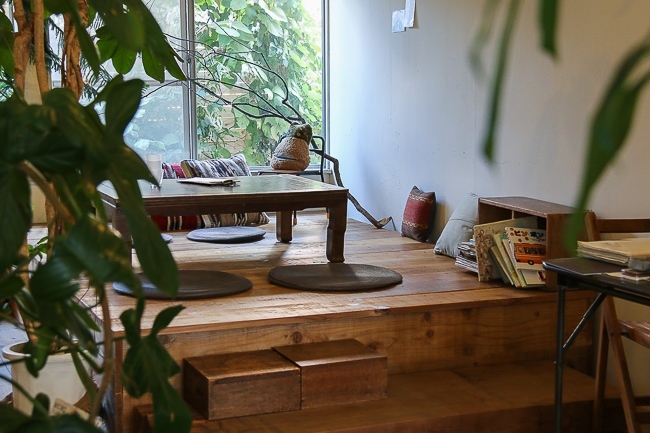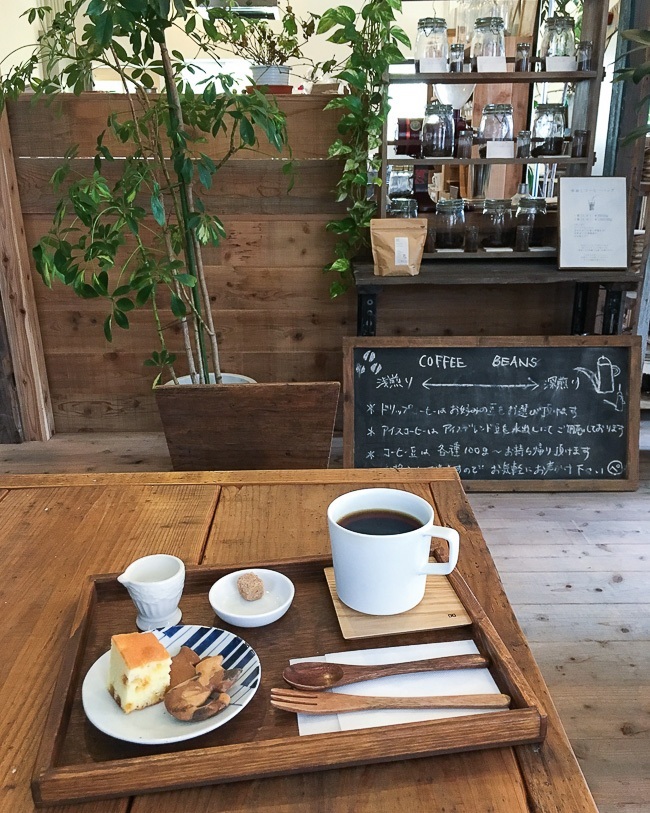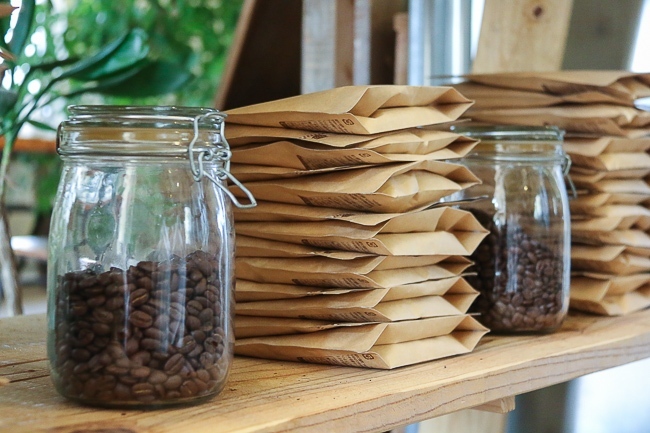 In case you were wondering, I did more than just bake at the beach in Itoshima. All that lying around in the sand was pretty hard work, and I went in search for food. Ramen fans, especially Kyushu ramen chain, Ichiran fans rejoice - Ichiran's central kitchen, Ichiran no Mori, can be found in Itoshima.
Visitors are not allowed to enter the central kitchen but can view parts of the production line from behind glass windows. It's amazing to know how much food the kitchen produces everyday that goes to all their outlets across the country: that's 90,000 bundles of noodles, 100,000 servings of pork and enough broth for 70,000 bowls of ramen in a single day! The Ichiran ramen museum can also be found on site, documenting the company's history (note that there is virtually no English in the museum).
I was definitely ready for lunch having smelled the pork broth from the car park, and my visit ended with a bowl of ramen. Vending machines from which meal tickets are sold are in both English and Japanese. There are two other broths in addition to the traditional broth which is the standard, on offer but note that they seem to be limited. Diners can choose from four different seating areas from the early Showa period decor to the current individual cubicles.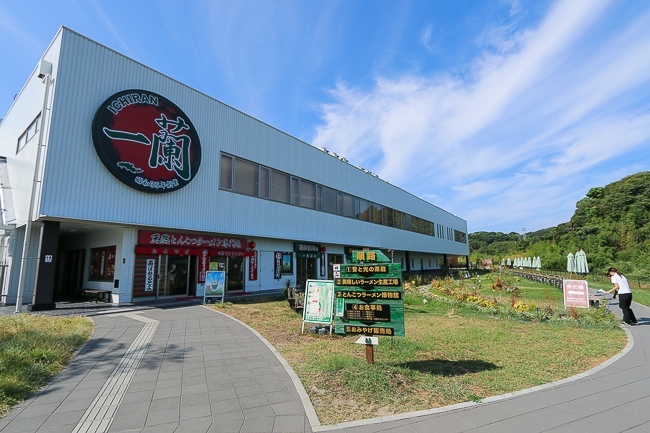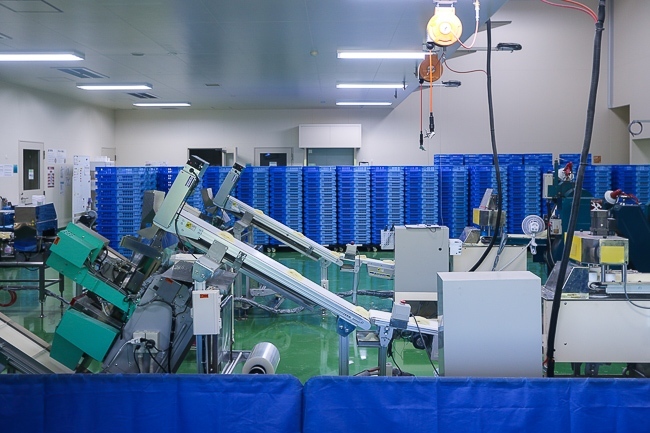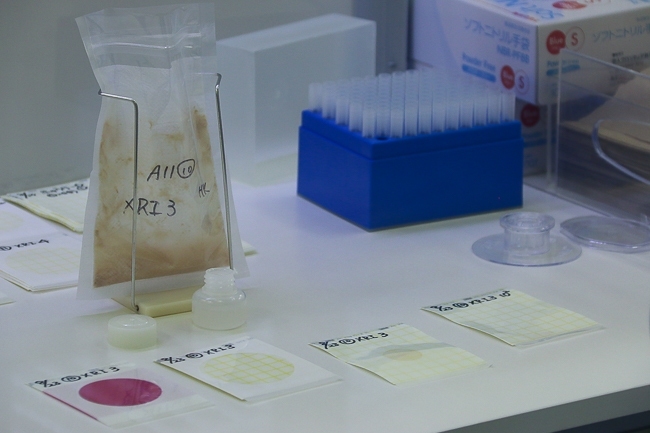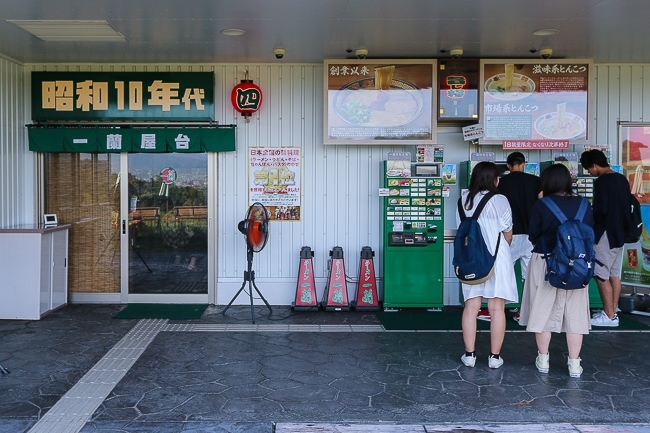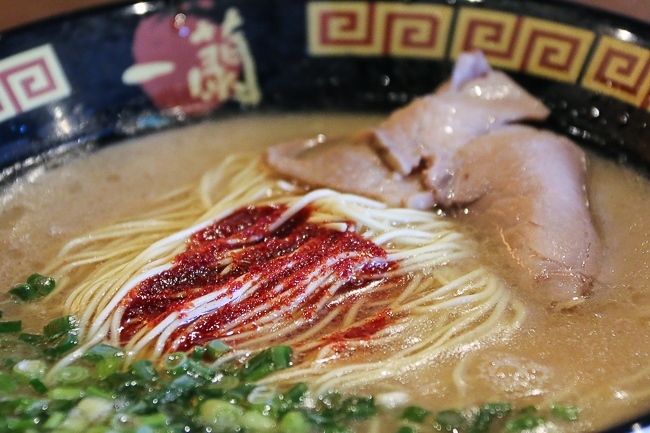 In the mountainous side of Itoshima lies one of the city's most well known tourist attraction - Shiraito Falls, or Shiraito no Taki. The 24-meter waterfall cascades down over several streams cooling the area down by a few degrees Celsius. The air was fresh and cool when I was there, a welcome difference from all the heat at the beach. Asides from seeing the waterfall, there are various family friendly activities like fishing and eating nagashi somen (catching somen noodles flowing down a pipe to eat) at the park.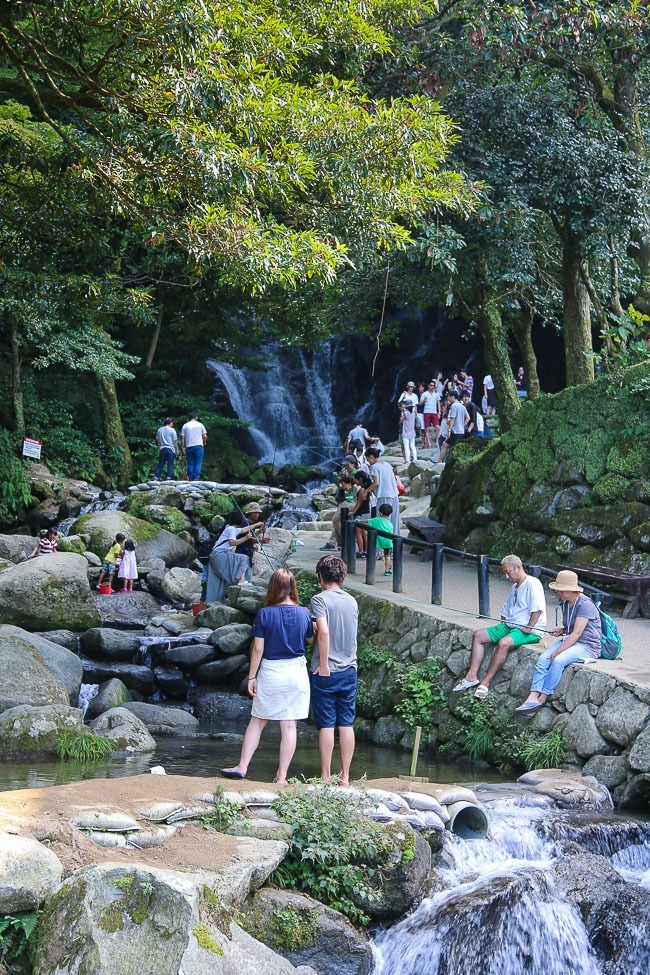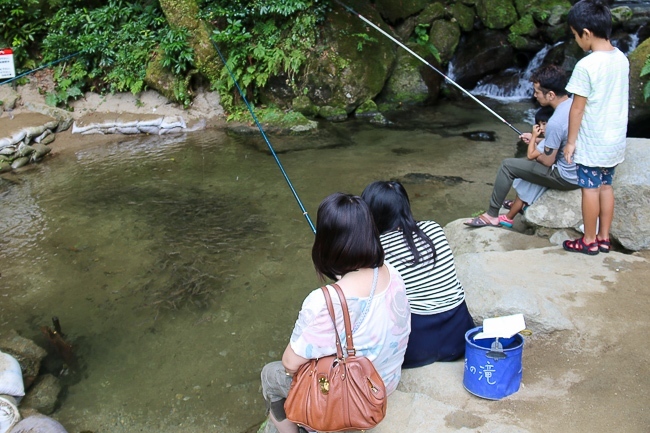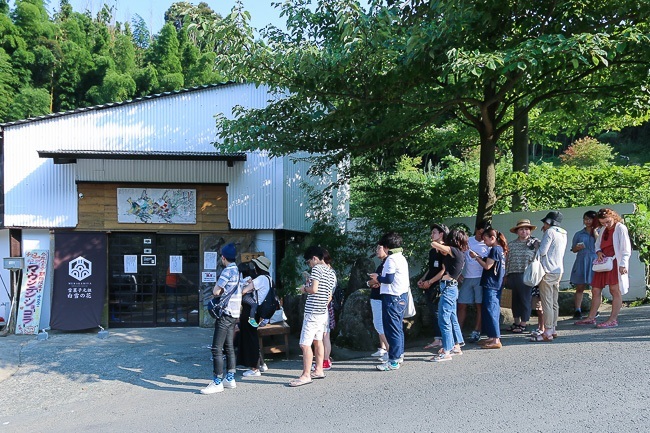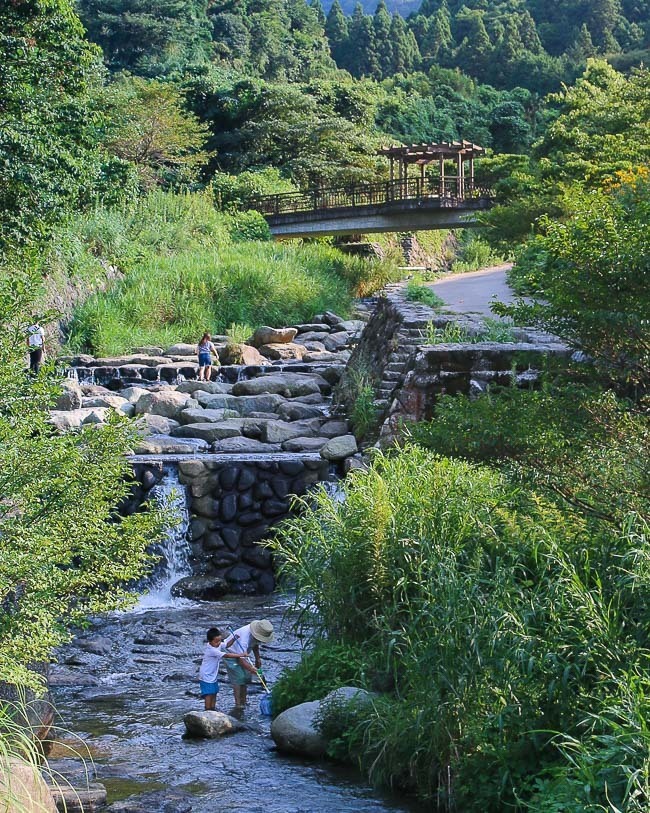 One of the highlights of this trip was staying at Sanga Ono, a private restaurant and ryokan with only three rooms. The place is only open to the public for lunch, while dinner and breakfast is offered to all staying guests. Their dining areas overlook the bay offering views of nearby Karatsu when the weather is clear.
As much as the usage of word "omotenashi" - Japanese hospitality - has been overused in the service industry, I left thinking that Sanga Ono does it very well. Being a small outfit, you get to meet all the staff from the ryokan okami (proprietress) who welcomes you and takes care of you from check in, to the head chef who introduces himself, and the general staff.
I was most impressed by the food, most of which was made with local ingredients and extremely delicious. It felt very special and like a reward after a hard day at the beach. I savoured every bite, trying to commit each taste and flavour to memory. Baths are all by reservation only, so one can fully relax without having to share with other staying guests. Being outside of the city, I enjoyed a soak in the outdoor bath with a view of the stars in the night sky, taking in the darkness, the sounds of nature and surrounded by the countryside.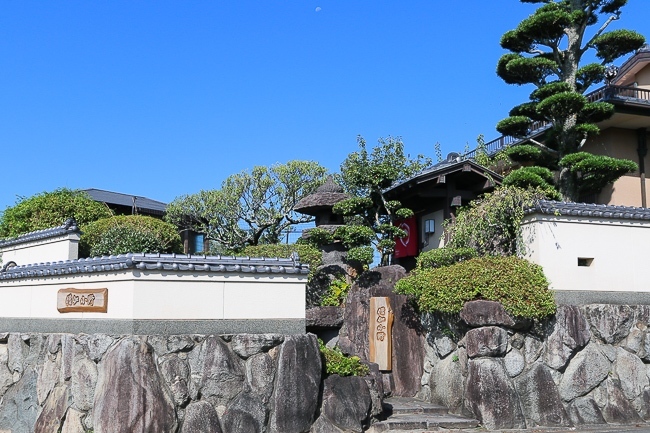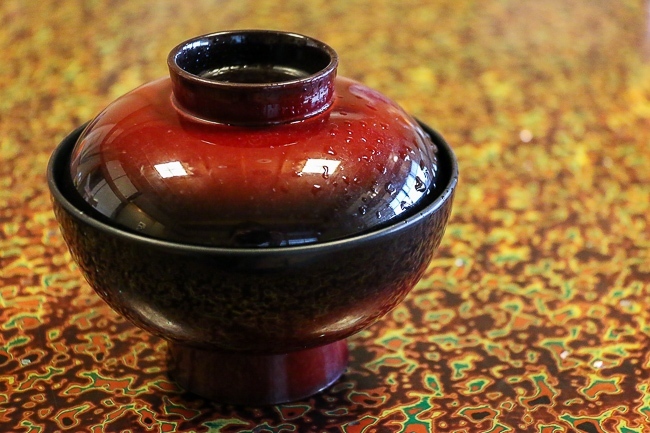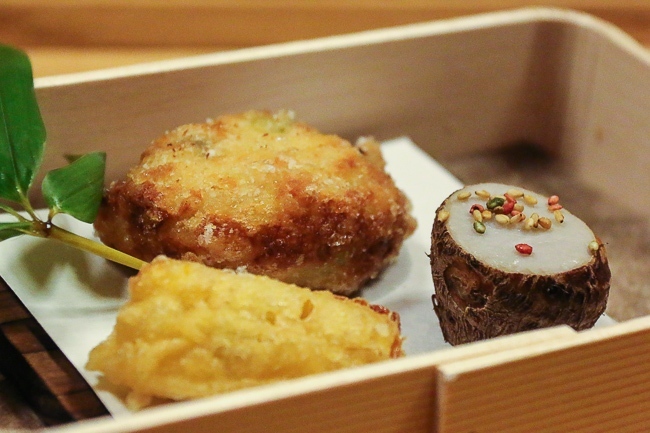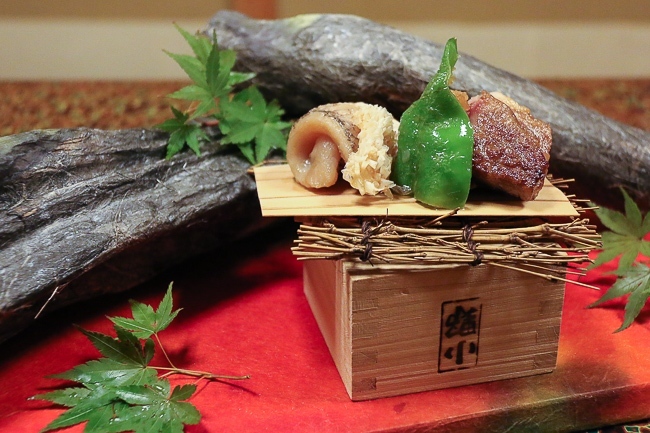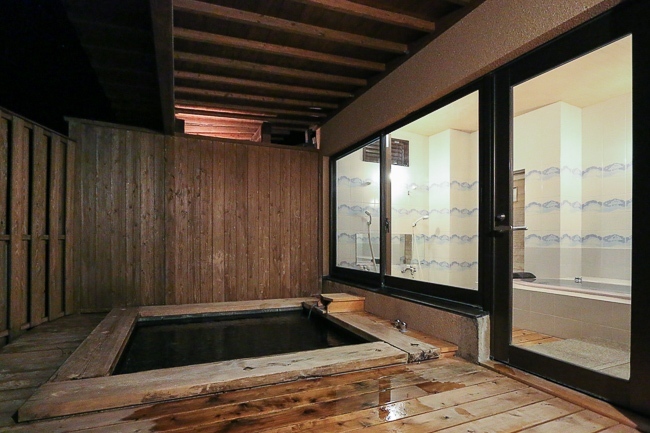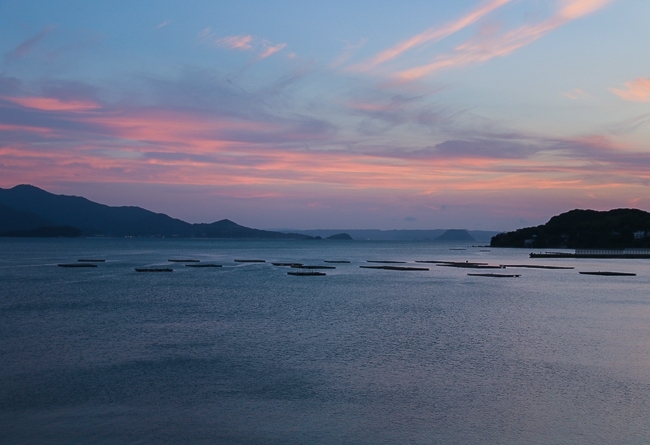 The Chotto Zeitaku Japan series by japan-guide.com is a continuing project to seek out places that allow us to enjoy the better things in life. Not exactly a sightseeing guide, but one that transports the visitor into a different space to relax and get away from it all.
More Chotto Zeitaku Japan