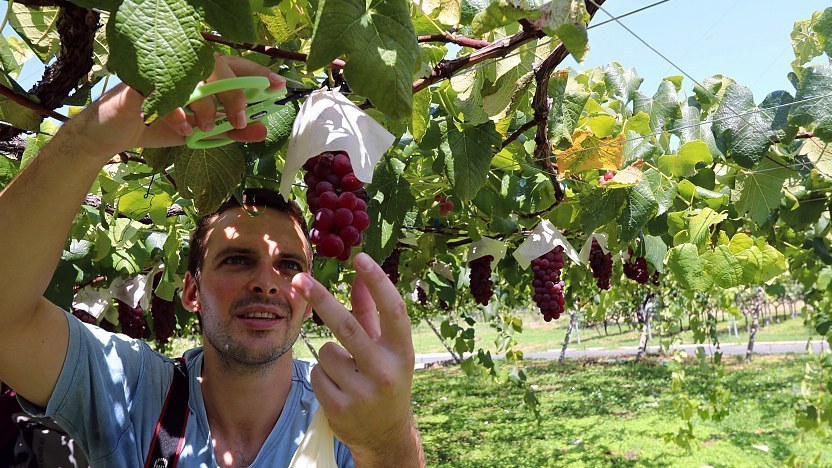 Fruit picking is a popular activity in Japan, both among local and international tourists alike. Many farms across the country offer fruit picking opportunities to visitors. The typical procedure is for visitors to get charged for a certain time period during which they can pick and enjoy the fruits on the spot.
Farms usually charge between 1000 and 3000 yen, depending on the fruit being picked. Grapes and plums tend be a little cheaper while peaches and cherries are usually more expensive. The time allowed typically ranges from 30 to 60 minutes, and some farms offer the chance to pick multiple types of fruit in a session. Sometimes, farms charge based on the weight of the fruits retrieved, instead.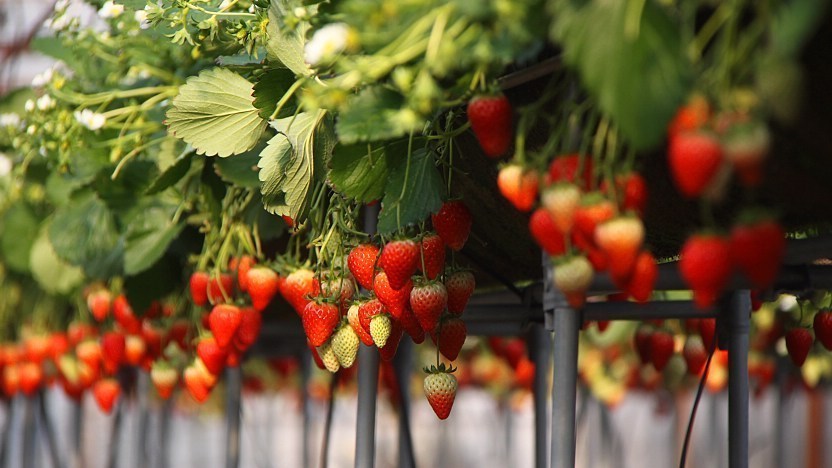 The time of the year in which a particular fruit is available depends on the location and the weather. An estimate of the seasons of several popular fruits is as follows:

There are various ways to participate in fruit picking. One convenient option is to join a bus tour organized by a tour operator. For those who prefer to make the trip by themselves, some farms welcome walk-in tourists, while others require advance reservations, typically done by email or phone. Note, however, that many farms do not have English websites or staff, and access by public transportation is often difficult or non-existent.
Questions? Ask in our forum.