The Yokote Kamakura Festival (横手の雪まつり, Yokote no Yuki Matsuri) has a history of about 450 years. It is held every year on February 15 and 16 in the city of Yokote in southeastern Akita Prefecture. The festival features many igloo-like snow houses, called kamakura, which are built at various locations across the city.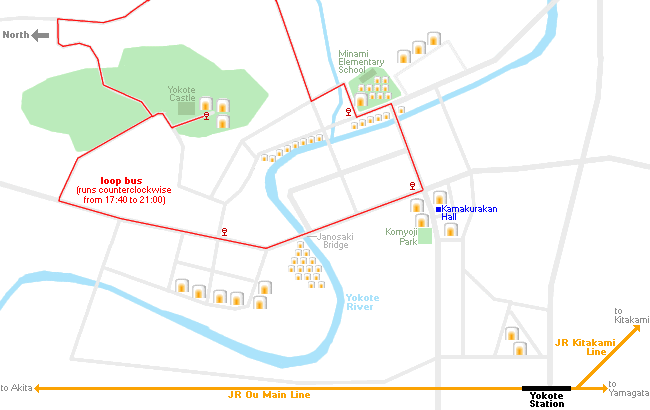 Within each kamakura there is a snow altar dedicated to the water deity, to whom people pray for ample water. A charcoal brazier is set up to provide warmth and grill rice cakes. In the evenings (18:00 to 21:00), children invite festival visitors into their kamakura and offer them rice cakes and amazake, a type of warm sweet rice wine with zero or very low alcohol content. In return, the visitors make an offering to the water deity at the altar.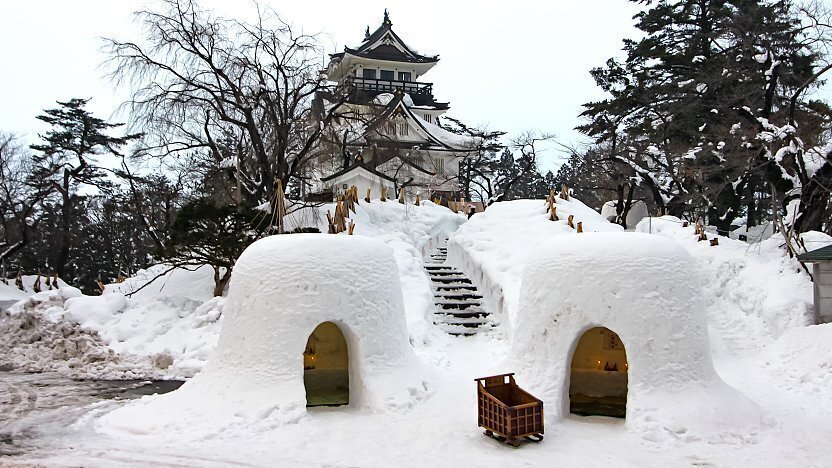 The festival area extends east of Yokote Station to Yokote Castle, which is located about two kilometers away across Yokote River. Starting from the station, visitors can enjoy a leisurely stroll along the streets of the town and appreciate scenes of kamakura built beside houses in the neighborhood. It is also possible to take part in kamakura making at one of the hands-on sessions at Komyoji Park.
The Kamakurakan Hall preserves a couple of kamakura all year round in a small -10 degree Celsius room, making it possible for visitors to see these snow houses even during warmer months. In the area close to the hall, many kamakura, snow sculptures and festival food stalls can be found, contributing to a lively atmosphere.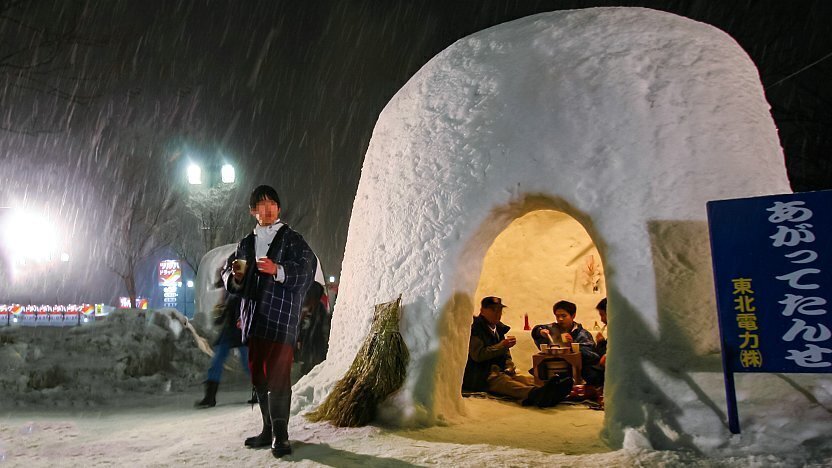 Along Yokote River, hundreds of small kamakura the size of lanterns are made. These mini kamakura are illuminated by candles from dusk around 18:00 until 21:00 and create a lovely sea of lights. At the grounds of the Minami Elementary School, more mini kamakura and some snow sculptures are displayed in front of the nice school building. Children can enjoy playing with snow and riding on a snow slide.
Further northeast, a 10-15 minute gentle climb up a small hill leads to the Yokote Castle, a modern (1960s) reconstruction made of concrete. The four story tall keep of the castle has an observation deck at its top level which provides good views onto the city. The castle is usually closed from December through March, but opens specially during the festival period from 10:00 to 21:00, giving visitors the rare opportunity to see both day and night views of the city from the observation deck (normal opening hours outside winter are 9:00 to 16:30).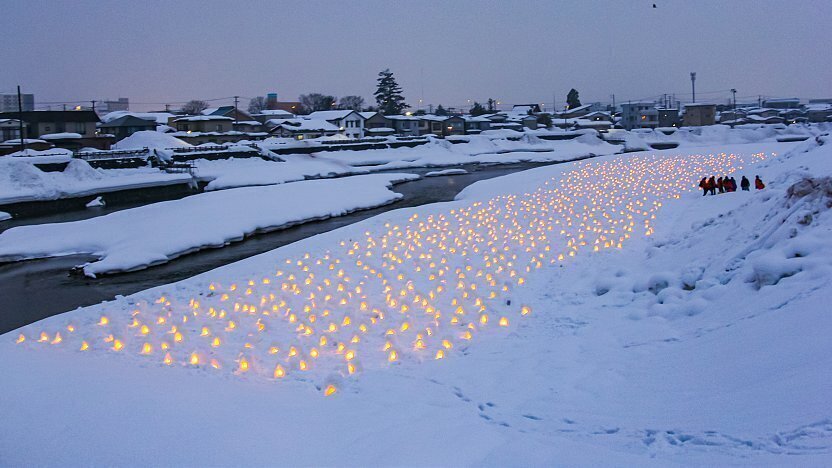 How to get to Yokote
Via Omagari
Yokote and Omagari are connected by hourly local trains along the JR Ou Line (20 minutes, 330 yen). Omagari Station can be reached by the Akita Shinkansen from Tokyo (3.5 hours, about 17,500 yen) or from Sendai (2 hours, about 9,500 yen). The train rides are covered by the Japan Rail Pass, the JR East Tohoku Area Pass and the JR East South Hokkaido Pass.
Yokote and Kitakami Stations are connected by local trains along the JR Kitakami Line (80 minutes, 1170 yen, one departure every two hours). When coming from Tokyo or Sendai, this approach is considerably cheaper, but slower and less frequent than the detour via Omagari explained above.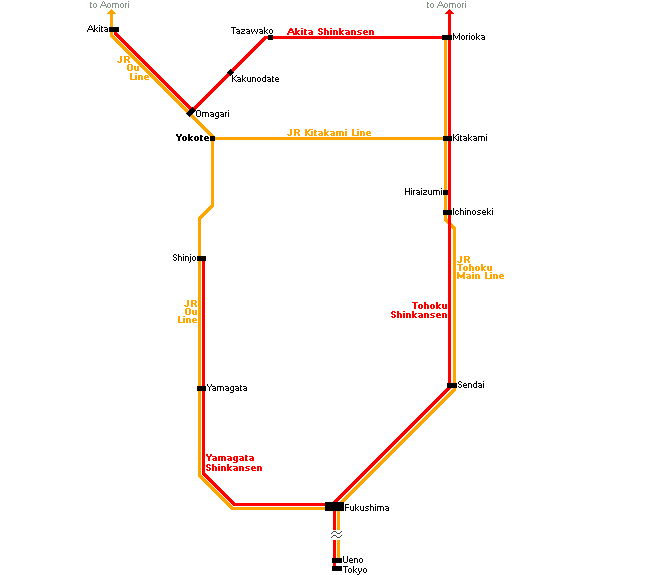 How to get around Yokote
Good walkers can cover the entire festival on foot from Yokote Station. The Kamakurakan Hall is about a 10 minute walk east of the station while it takes about 40 minutes to reach Yokote Castle. During festival evenings, a free loop bus runs between the Kamakurakan Hall, Minami Elementary School and Yokote Castle.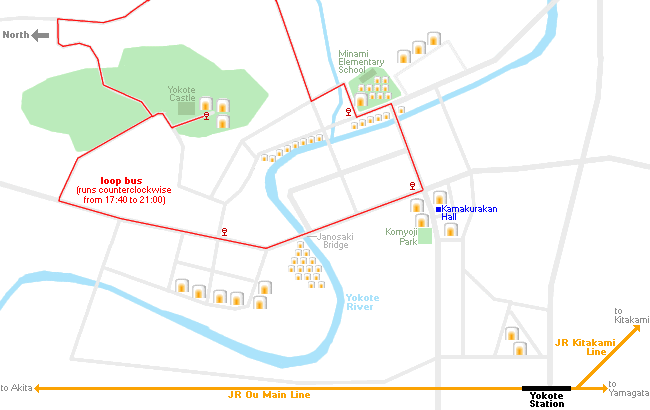 Kamakurakan Hall
Closed
December 29 to January 3, occasional closures for maintenance
Questions? Ask in our forum.