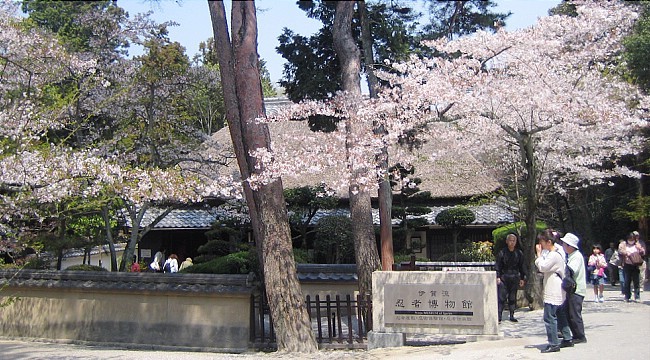 Ninja were a type of warriors during Japan's feudal ages, specialized in gathering information about the enemy and conducting various acts of espionage and sabotage. The Iga School of ninjutsu (art of stealth), based in Iga Ueno, was one of Japan's leading ninja schools, along with the Koka School in neighboring Shiga Prefecture.
The small but well done Iga Ninja Museum (忍者博物館, Ninja Hakubutsukan) delivers a comprehensive ninja experience: it consists of a ninja residence, two exhibition halls and a stage which hosts ninja shows. The ninja residence looks ordinary from the outside, but within it is devised with revolving walls, trap doors and hidden compartments. Visitors are given a guided tour around the house with explanations on its various contraptions.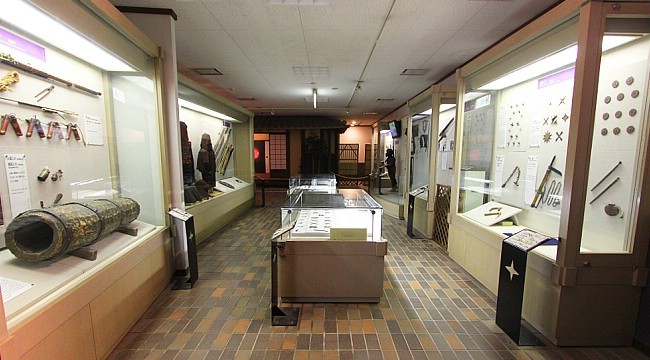 The exhibition halls display ninja tools, gadgets, costumes and weapons. They also inform about the ninja way of life and practical techniques used by the ninja. One example is to tell the time by observing a cat's pupils. Exhibits come with explanatory signs in both Japanese and English.
The ninja show features authentic ninja skills and real weapons, including a splendid demonstration of using throwing stars. Although the shows are held in Japanese only, they are still highly entertaining for non-Japanese speakers as most of the action speaks for itself.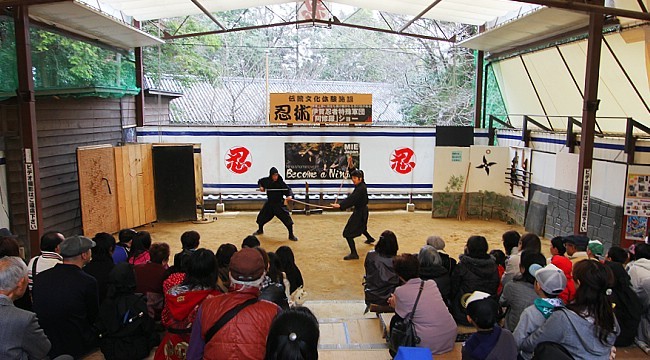 Iga Ninja Museum
Hours
9:00 to 17:00 (entry until 16:30)
Closed
December 29 to January 1
Ninja Show
Hours
Shows every one to two hours
Closed
Irregular holidays
Questions? Ask in our forum.