Yakusugi Land
Easy place to see Yakusugi on Yakushima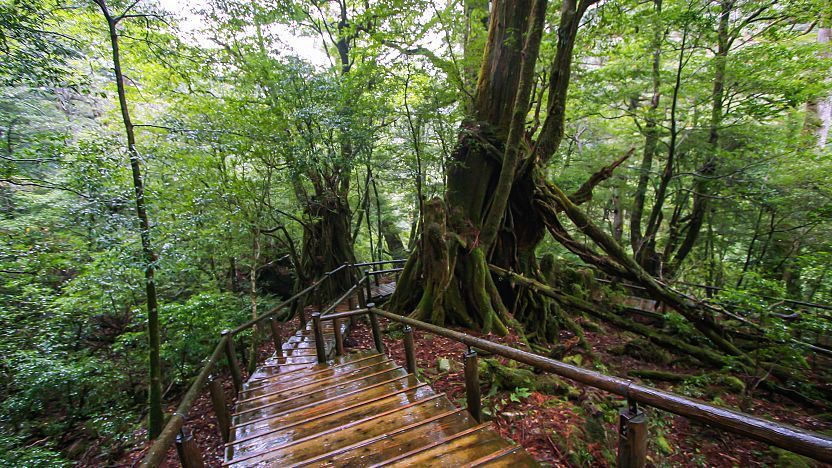 Yakusugi Land (屋久杉ランド) is a nature park populated by a number of yakusugi (1000+ year old Yakushima Cedars), such as the Buddhasugi, Futagosugi and Sennensugi, along with a series of well developed trails that lead through them. The park is one of the most accessible places on Yakushima to see the ancient cedar trees, as many of the trees are just a short walk from the parking area.
The park has a variety of hiking courses to choose from that will accommodate nearly any ability. The recommended courses vary in length from 30 minutes to 2.5 hours, and they all follow the same route into the park with different turnoff points that lead back to the trailhead.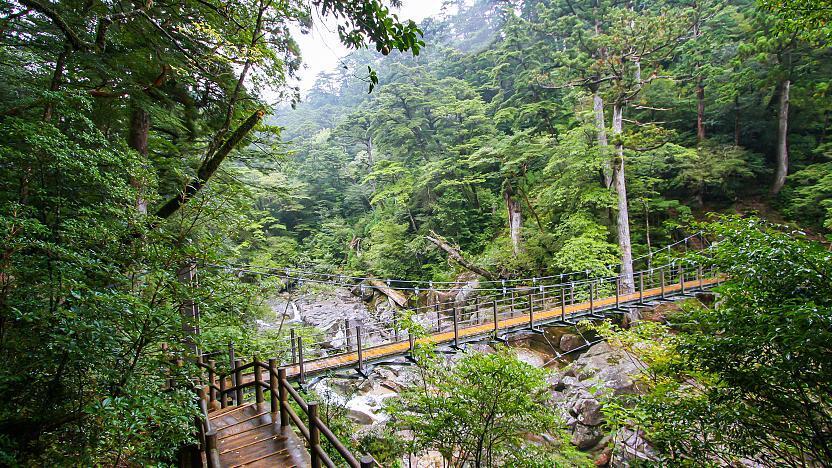 The shortest course follows a boardwalk trail that soon leads to the yakusugi, while the more difficult hikes continue farther into the forest over varying types of trails. The longest course leads to the peak of nearby Tachudake. There are English signs throughout the park as well as English pamphlets available at the trailhead.
A fifteen minute drive farther into the mountains from Yakusugi Land will take you to the Kigensugi (紀元杉), another of Yakushima's giant cedars. This ancient tree is located just beside the road and is the only yakusugi on the island that is accessible by car.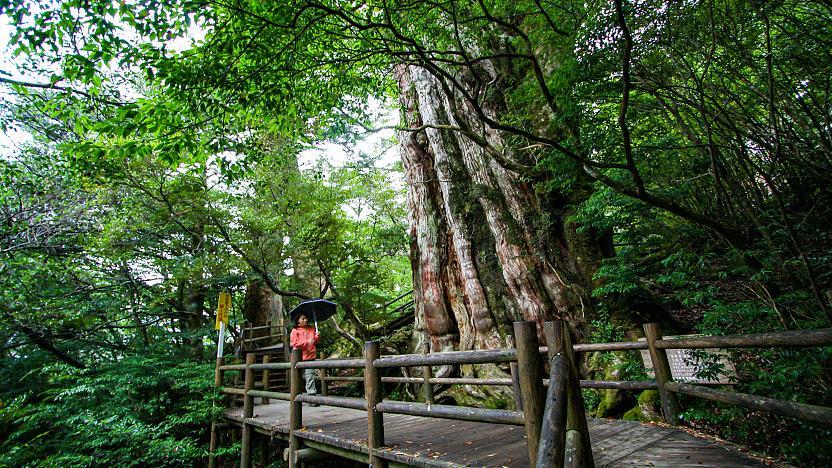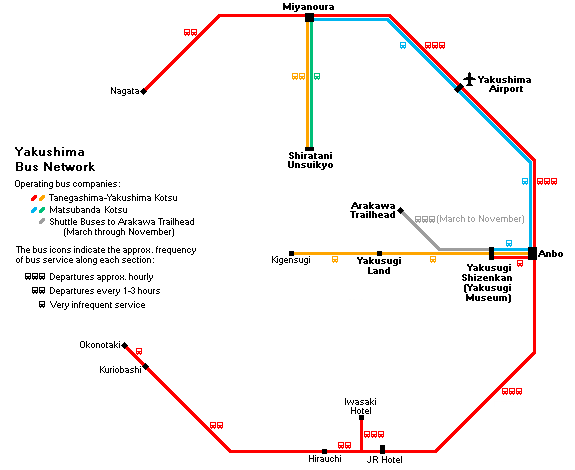 Yakusugi Land can be accessed by car in about 40 minutes from Anbo Town. The Kigensugi is another 15 minutes down the road. Alternatively, there are two buses per day from Anbo Town (安房) that stop at Yakusugi Land (ヤクスギランド, 40 minutes, 750 yen one way) and continue on to the Kigensugi (紀元杉, 60 minutes, 960 yen one way from Anbo).
How to get to and around Yakushima Island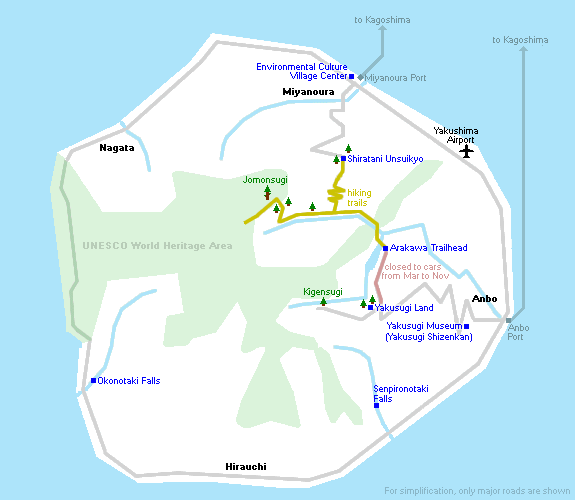 Questions? Ask in our forum.