Koiwai Farm
One of Japan's oldest and most famous dairy farms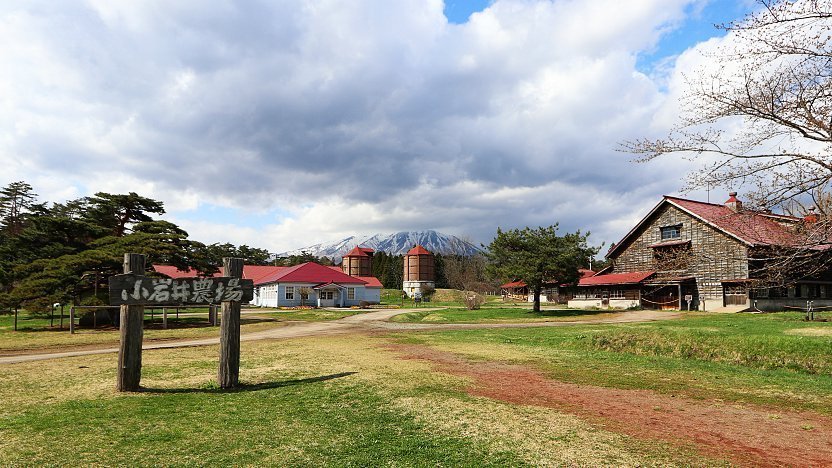 Koiwai Farm (小岩井農場, Koiwai Nōjō) is a dairy farm located near Morioka in Iwate Prefecture. It was founded in 1891 during the Meiji Period by three leading industrialists, Ono Gishin, Iwasaki Yanosuke and Inoue Masaru, and the brand name Koiwai is made up by the first kanji characters of each man's family name. They managed to turn barren volcanic land into one of Japan's most famous farms.
Koiwai Farm spans about 3000 hectares, of which two thirds are covered with a cedar forest while the remaining third is the actual farmland, including pastures, farm buildings and some facilities for visiting tourists.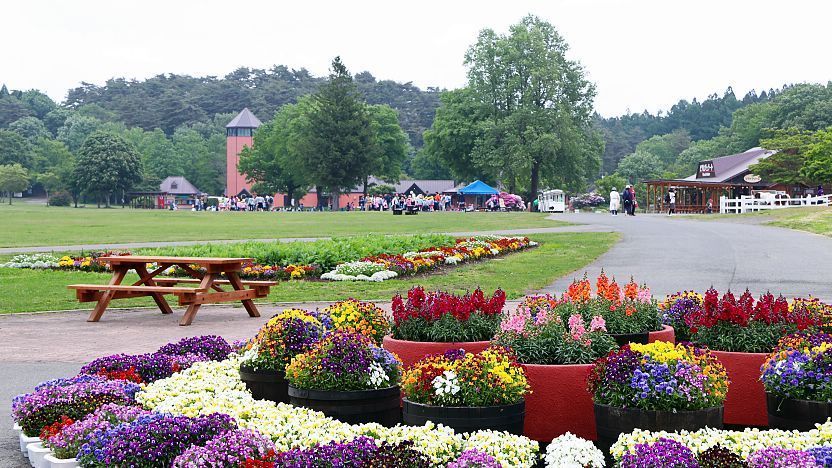 The main area for tourists is Makiba Park, a spacious area which requires an entrance fee and offers restaurants and souvenir shops selling Koiwai products, wide grass fields and various activities, such as a mini obstacle course, archery, mini golf and horse riding.
A 15-20 minute walk through the woods brings visitors to the historical center of the farm, named the Kamimaru Cowshed area, where the farm's former head office, several cowsheds and two brick silos can be viewed, many of which date back to the early 1900s. Cows are still using several of the facilities. Among the buildings is a small museum about the farm's history.
Koiwai Farm is open to visitors from early April to early November. During the winter months, the farm organizes winter illuminations (from late November to mid January) and various snow-related activities (from mid January to late February).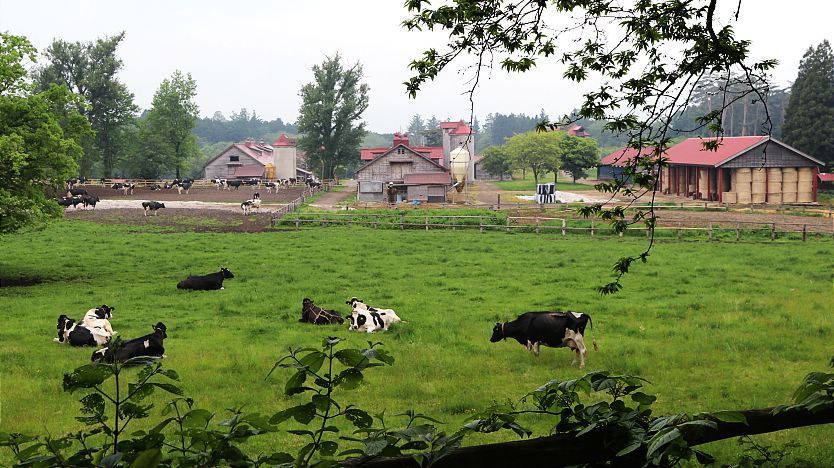 Koiwai Farm lies about 15 kilometers or a 20-30 minute car ride west of central Morioka. Buses connect the farm with Morioka Station (30-40 minutes, 710 yen one way, hourly from mid April to mid November, less frequent during winter).
Alternatively, the farm can be reached in an 80-90 minute walk or a ten minute taxi ride (about 2000 yen one way) from Koiwai Station along the JR Tazawako Line (10 minutes, 240 yen one way from Morioka, one train every 1-2 hours).
Summer Season (early April to early November)
Hours
9:00 to 16:00 (until 17:00 on weekends and
national holidays
)
Admission ends one hour before closing
Questions? Ask in our forum.