Castle Ruins
Located two hundred meters above the town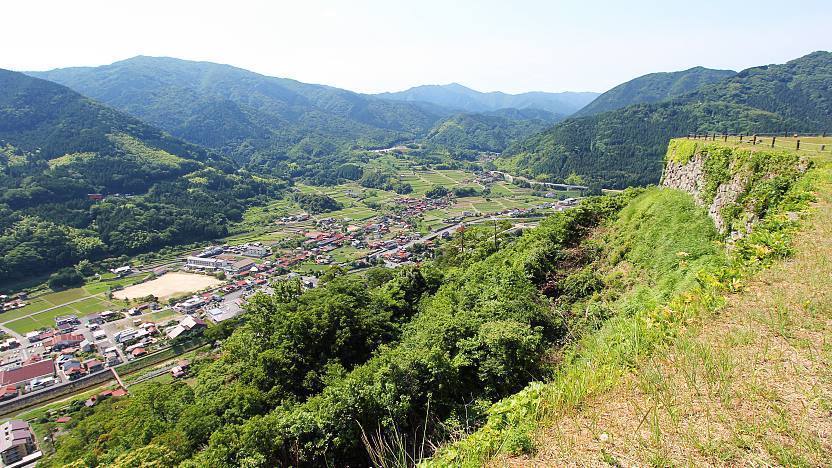 The Tsuwano Castle Ruins (津和野城跡, Tsuwanojō-seki) stand atop a mountain ridge, 200 meters above the town center. The castle was first built in the late 12th century. In the early 1600s, stone walls were added to the castle, but the main keep burnt down in 1686 after being struck by lightning. The keep was never rebuilt, and the castle was decommissioned in the 1870s after the Meiji Restoration, leaving only its stone foundations today.
A chair lift makes the approach to the castle easier, although a 15-20 minute hike through the woods is still required to reach the ruins of the main fortifications. Grass covers the grounds where the buildings formerly stood, but the walls of the multiple circles of defense still make for an imposing sight. Equally good are the panoramic views over the town of Tsuwano that can be enjoyed from there.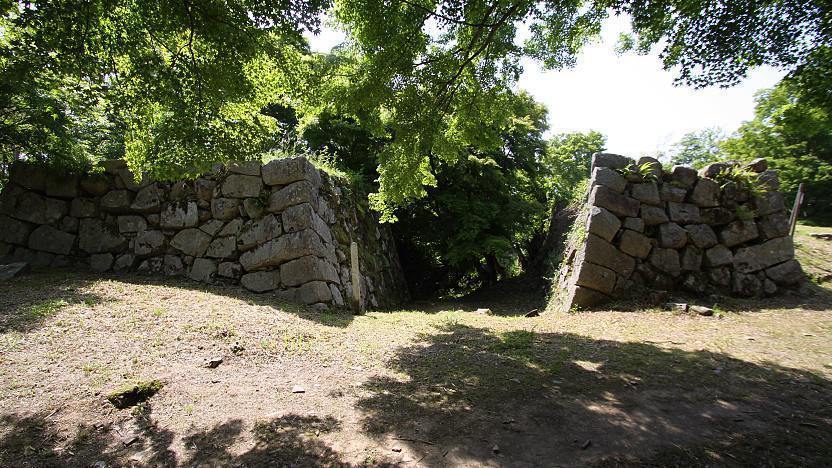 It takes about 30 minutes to walk from Tsuwano Station to the lower station of the chair lift leading up to the castle ruins. A five minute ride takes you to the top station, from where a further 15-20 minute hike leads to the castle ruins. An alternative to taking the chair lift is a 20 minute climb through the woods.
How to get to and around Tsuwano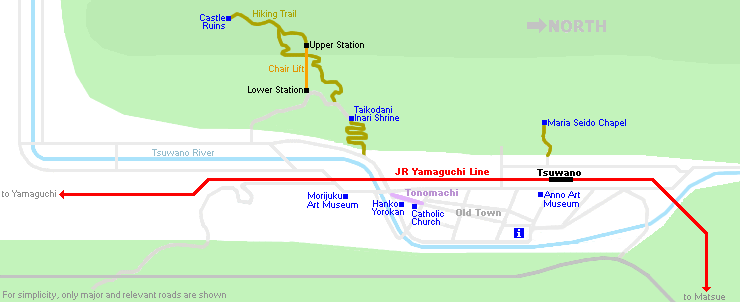 Castle Ruins
Typical Visit Duration
60-90 minutes (including chair lift)
Chair lift
Closed
December to February
Admission
400 yen (one way), 700 yen (roundtrip)
Questions? Ask in our forum.