The Yaeyama Islands (八重山列島, Yaeyama Rettō) are both the southernmost and westernmost inhabited islands of Japan. Together with the Miyako Islands and the Okinawa Islands they make up the three main island chains of Okinawa Prefecture.
With their tropical atmosphere and laid back, rural lifestyle, the Yaeyama Islands are a popular getaway destination for those wishing to escape the hustle and bustle of Japan's metropolises. This island paradise offers beaches, snorkeling, diving and relaxation.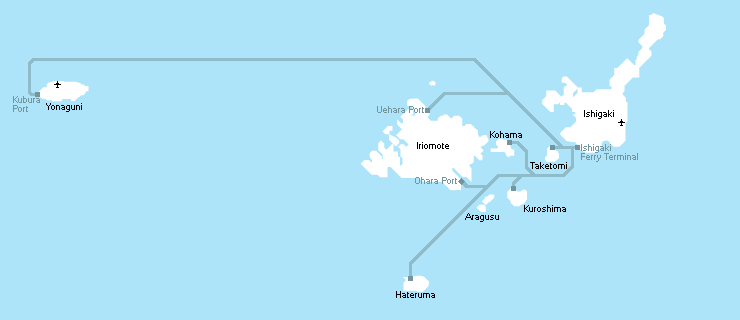 Of the Yaeyama Islands, Ishigaki Island is the most populated and serves as the region's transportation hub. Other islands include the jungle covered Iriomote Island and Taketomi Island, famous for its beautifully preserved, traditional Ryukyu village. Five additional islands comprise the rest of the island chain and offer beaches, snorkeling and diving.
Top attractions in Yaeyama Islands