Joe's Japan Travel Journal
by Joe, staff writer of japan-guide.com
2015/12/31 - Travel Highlights 2015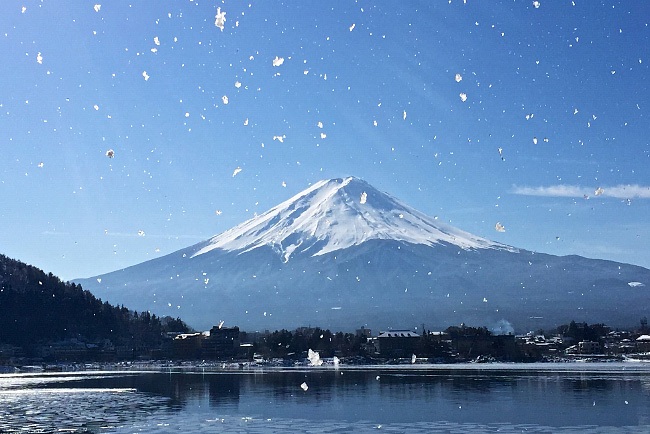 2015 was undoubtedly a good year to travel in Japan. From new Shinkansen lines opening, to newly-renovated historic sites re-opening, to lots of new infrastructure being developed for tourists, this year has been an exciting time to explore this increasingly-accessible country.
We here at Japan Guide are lucky to have the opportunity to discover some pretty amazing places and experiences through our work, but being in the travel business, we are at a bit of an advantage when it comes to uncovering great destinations to visit. So, in hopes of passing on a bit of our own inspiration, we'd like to share some of the most memorable highlights we encountered in our travels throughout the year.
Without further ado, here are my top 10 Japan travel highlights from 2015:
10. Snowboarding in Fukushima's Minami Aizu
It's no secret that Japan is a paradise for skiers and snowboarders looking for great powdery snow. With great snow, however, often comes great crowds, and the country's most famous resorts in Hokkaido and Nagano are no strangers to throngs of foreign powderhounds. While the big resorts can certainly still be enjoyable, I've found a few off-the-beaten path resorts that are, well, are to beat.
The Minami Aizu area of Fukushima Prefecture has become one of my favorites. Located in the deep mountains south of the Aizu Wakamatsu castle town, the Minami Aizu area is situated just so that its half dozen or so resorts receive ample, powdery snow dumps from the Sea of Japan every winter, and offer a nice variety of terrains. Unlike their better-known (though, to be fair, relatively more accessible) counterparts, however, what you won't find is huge crowds. A real hidden gem.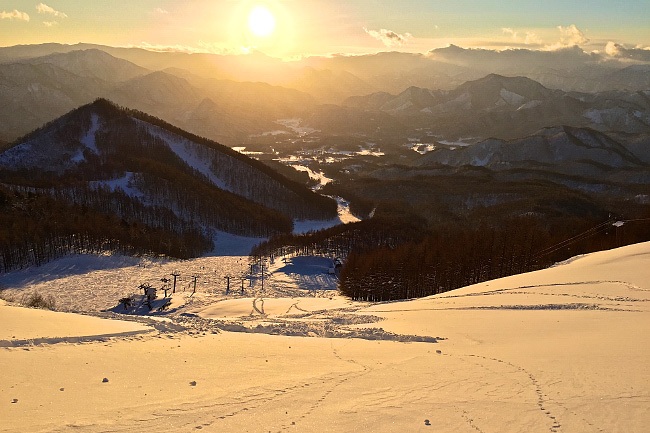 9. Crab Feast in Matsue
Winter along the Sea of Japan's coast means lots of snow and cold, but in a few lucky places, it also means crab season. In Shimane Prefecture, at the southern end of Japan's main island of Honshu, the city of Matsue has developed a winter tradition to celebrate the bounty of Japanese snow crabs fished in the coastal waters nearby, which I got to experience in January. In a garage of a Matsue City Port Authority office building, a makeshift kanigoya, or "small crab shop" is set up, and for a couple thousand yen per crab, customers can choose a freshly-caught catch (usually brought in the same day) and cook it over a portable gas grill alongside locals in a lively, warm atmosphere.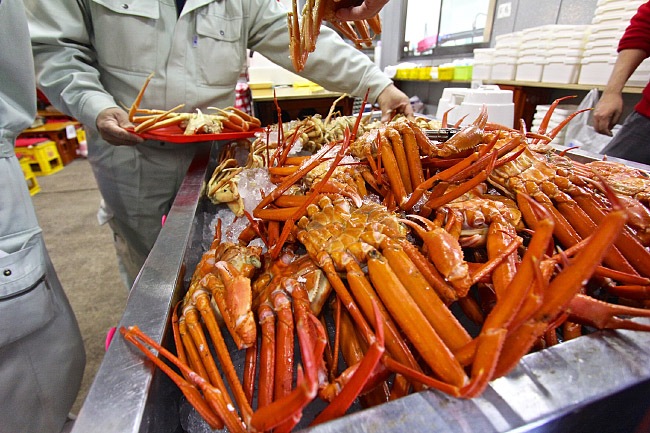 8. Fukushima's Ouchijuku
Also located in the Aizu area of Fukushima Prefecture, Ouchijuku is a former post town in a quiet valley that that has been restored to how it looked during the Edo Era. Similar to the more well-known Ogimachi Village of Shirakawa-go in Gifu Prefecture, Ouchijuku's traditional-style thatched-roof houses are beautifully presented and offer a serve as shops for a variety of local crafts, food and sake, which makes for a really unique experience.
7. Zao Fox Village
Okay, every once and a while viral YouTube videos about cute, fluffy animals can actually make for some solid travel inspiration. This year (after a successful visit to the legendary Cat Island last year), my adventures took me to the incredibly intriguing Zao Fox Village. Located on the eastern side of Mount Zao in Miyagi Prefecture, this animal park delivers exactly what you expect: foxes. Lots of them. Happily, they are kept in decent conditions, and seem to be healthy for the most part. The only downside is the location: getting there requires a car or a 30-minute taxi ride from the nearest station.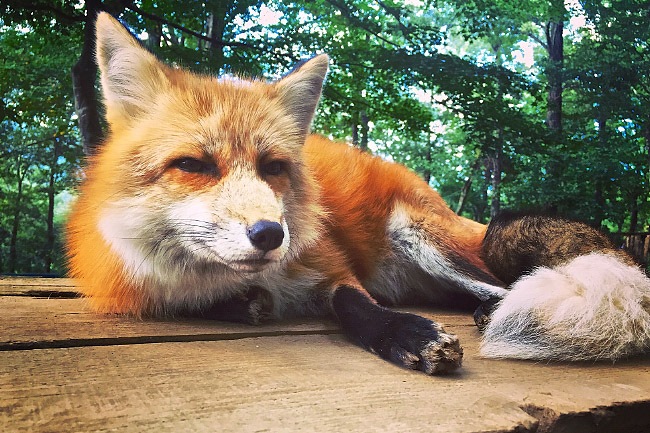 6. Snow and Sakura in Matsumoto
While April in Japan is often associated with flowers, cherry blossoms and the beginning of spring, in many areas, this month still means snow, too. I had the good luck on a cherry blossom reporting trip in Matsumoto this year to get a little of everything. Yet another reason that mountains are my favorite places to enjoy nature in Japan.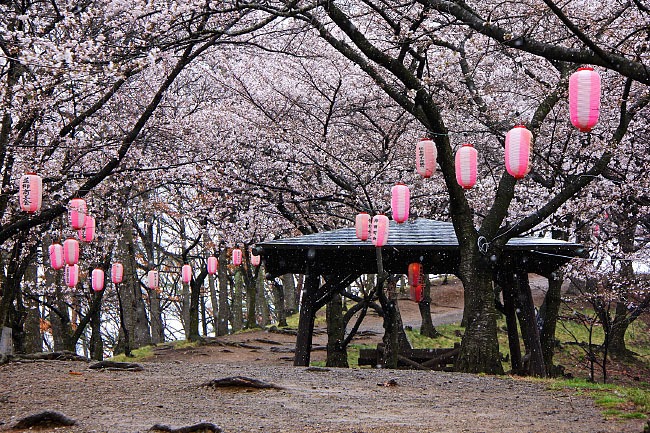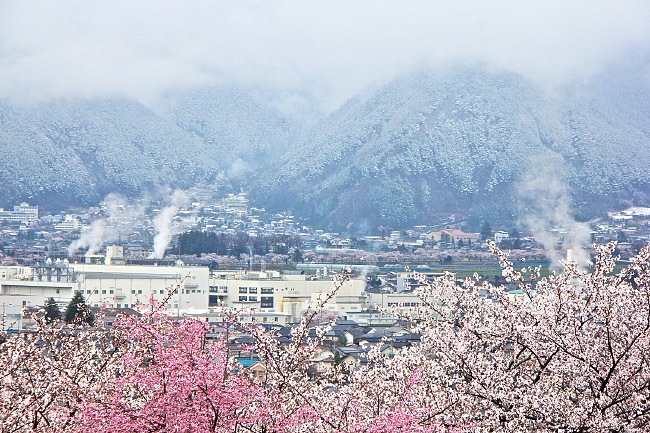 5. Climbing Yatsugatake
For those looking for some summer alpine hiking relatively close to Tokyo, Mount Yatsugatake on the border of Nagano and Yamanashi prefectures is a great option. The 2899-meter summit is a relatively moderately strenuous hike with a beautiful, rocky ridgeline sporting some fantastic views. Mountain lodges (open in the summer) give hikers the option of staying a night near the mountaintops, which make for pleasant overnight or multiday hikes. Just don't expect to be alone during the peak climbing season, as the proximity to Tokyo does have its costs!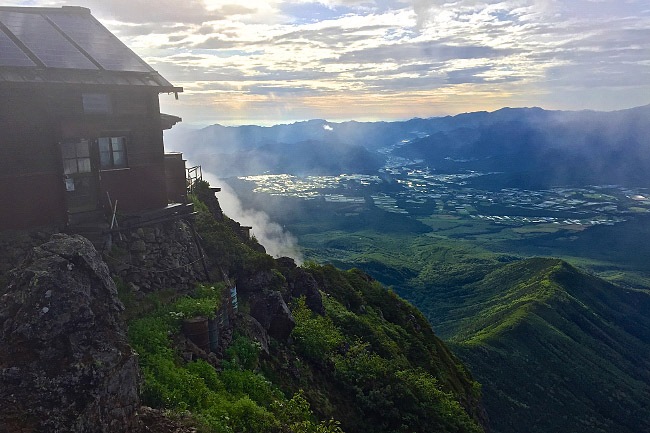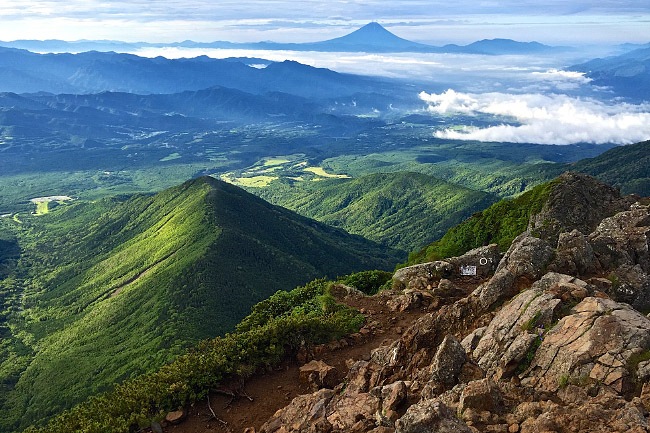 4. Okinawa's Miyakojima
A far cry from snowy mountains and big city festivals, I spent a few carefree days this summer exploring the subtropical Miyako Island in Okinawa. Only accessible via plane, this far flung island features white sand beaches and coral reefs that make it seem like a post card come to life. While its popularity has increased in recent decades, compared to the umbrella-to-umbrella crowds on some of the Okinawa Main Island's beaches, Miyakojima still offers some lovely, peaceful summer escapes for those willing to make the journey.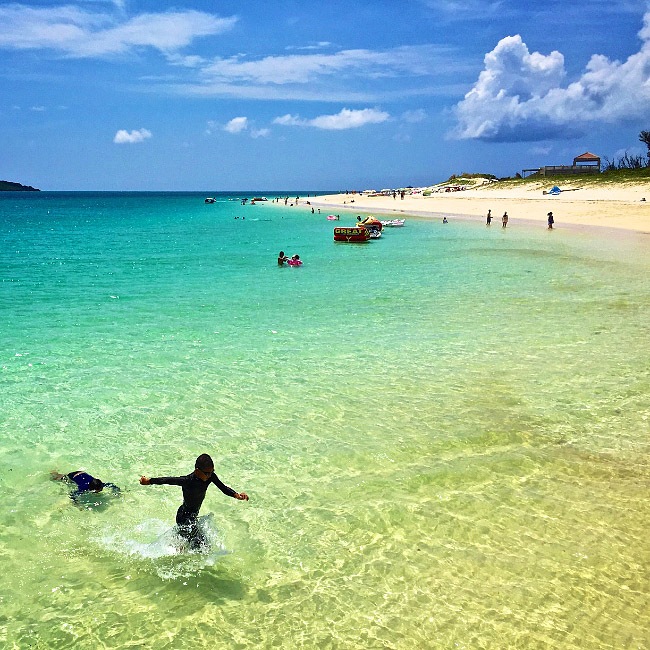 3. Hoshi Onsen in the Snow
No winter in Japan is complete, I am convinced, until you've taken a bath in an onsen (hot springs) on a snowy day. Happily, this is an easily-accomplished task in this super-mountainous country, and there are hundreds of fantastic onsen all around Japan that get nice and snowy throughout the season. A particular favorite onsen of mine is in the north of Gunma Prefecture in the Minakami area called Hoshi Onsen. The onsen source here is used by a single, 145-year-old, remotely-located ryokan by the name of Chojukan, which is absolutely magical in the snow.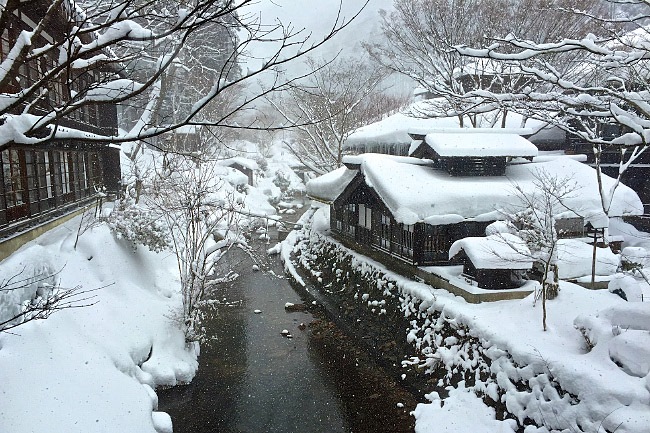 2. Tohoku's Kanto and Nebuta Matsuri
After years of postponing, this summer I finally made it to two of Japan's most famous festivals, both in the far north of the Tohoku Region. The massive Nebuta Matsuri in Aomori Prefecture is a spectacle of colors and sounds, featuring a parade of enormous handmade lantern floats depicting epic mythical battles or gods that are lit at night.
Happening on mostly overlapping dates just 200 kilometers southwest in Akita Prefecture, the Kanto Matsuri involves hundreds of trained performers balancing racks of up to 46 lit paper lanterns fastened to 8-12-meter long bamboo poles which charriers balance on their heads, hands, and backs as the enormous poles teeter and careen precariously above them.
Both festivals happen during the first week of August each year and are considered among the top three festivals in Tohoku.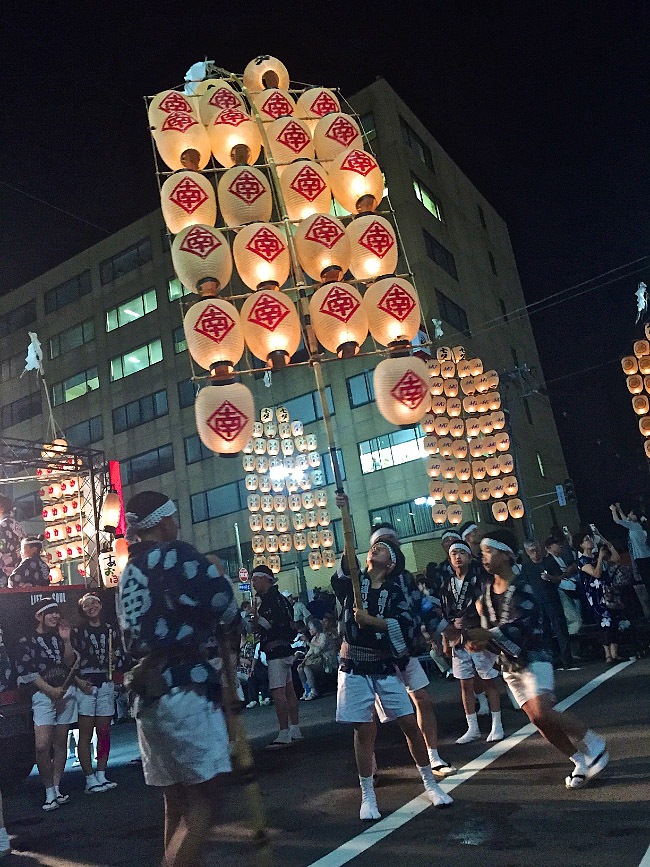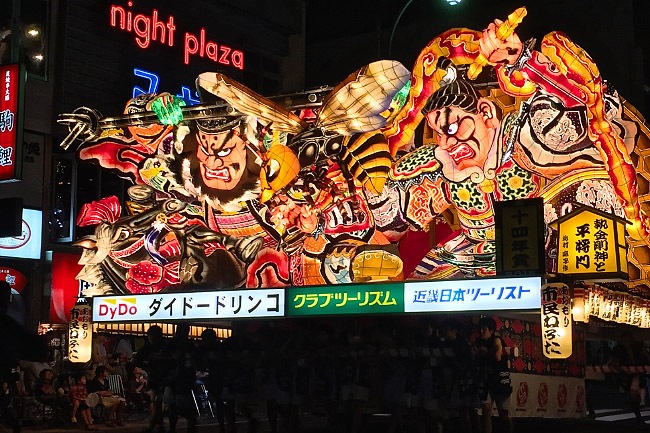 1. Autumn Colors in Tohoku
Being the longitudinally well-endowed nation that it is, Japan's autumn color season is fortunately a phenomenon that can be enjoyed all across the country from September through early December. But for those looking for some of nature's grandest autumnal displays, the discerning leaf watcher should turn her attention to the mountains. And some of the wildest shows of color in Japan play out in the rugged northern Tohoku Region.
This autumn, I had the good fortune to find myself exploring some of Tohoku's best fall color destinations at their peak color, including Aomori Prefecture's incredible Mount Hakkoda and Lake Towada, and the expansive Hachimantai area of Akita Prefecture. In mid-October, these areas come to life with intense reds, oranges and yellows covering entire mountainsides. Hugely worth the trek for any nature lover.