Fukuyama Castle
Postwar reconstruction right next to the station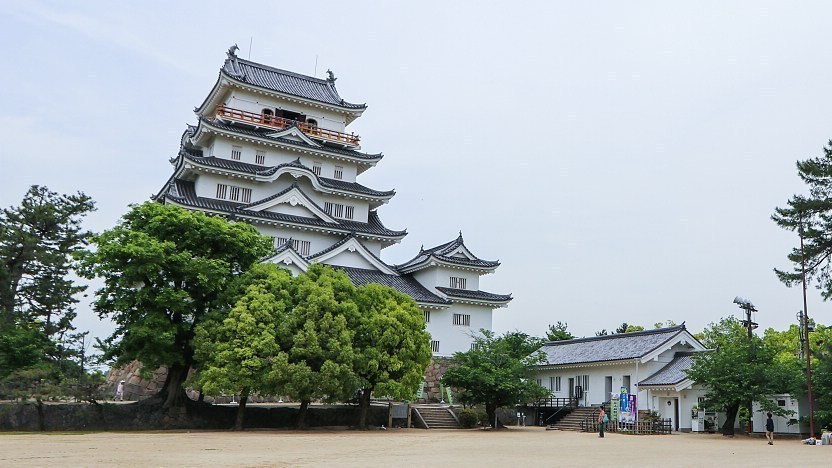 Fukuyama Castle (福山城, Fukyamajō) is a castle on a low hill right across Fukuyama Station. It was originally constructed in 1622 under the command of the cousin of Tokugawa Ieyasu, but its current main keep is a ferro-concrete, postwar reconstruction.
The castle was one of the last ones to be completed in the Edo Period, and was used as a base to protect western Japan. It was abandoned and its buildings demolished in 1873 after the Meiji Restoration. The ruins were further destroyed by the air raids during World War II. The current main keep dates to 1966 and contains a museum displaying the history of the city and castle. Like in most castles in Japan, visitors can enjoy panoramic views from the top floor.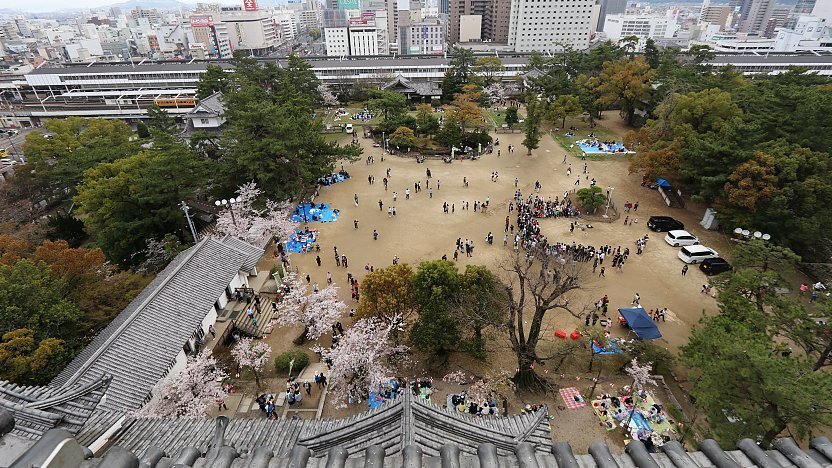 The spacious park that surrounds the main keep turns into an attractive cherry blossom spot typically around early April and also hosts multiple museums:
The Hiroshima Prefectural Museum of History focuses on how inhabitants of the Seto Inland Sea region lived through the ages and provides an excellent overview into Japan during the feudal period. A large part of the permanent exhibition is devoted to Kusado Sengen, an excavated port town in Fukuyama City. A life-size reconstruction of part of the town and displays of unearthed objects give an insight into the lives of the town's former inhabitants and the tools they used.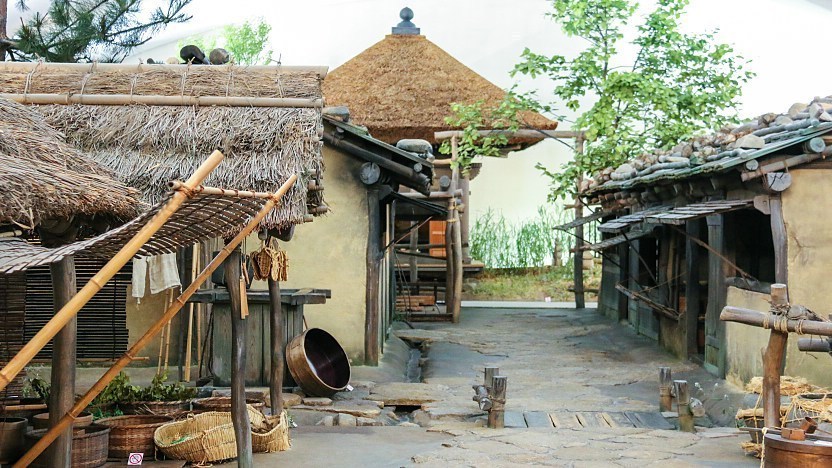 A stone's throw away from the history museum is the Fukuyama Museum of Art, a two story building with a handful of sculptures both inside and outside. The permanent collection showcases artwork by local Fukuyama artists as well as those from around the region, in addition to modern and contemporary art by both domestic and international artists. The sitting areas in the museum have large panel windows that allow for views of the small garden outside and Fukuyama Castle on the hill behind .
The Fukuyama Museum of Literature is housed in an elegantly modern, low building. On the second floor is the permanent exhibition which introduces authors who are from Fukuyama or have connections to the city, principally Ibuse Masuji, author of "Black Rain" which is based on the destruction caused by the bombing in Hiroshima during World War II. There is no English available at the museum, and Japanese skills are required to appreciate the exhibition.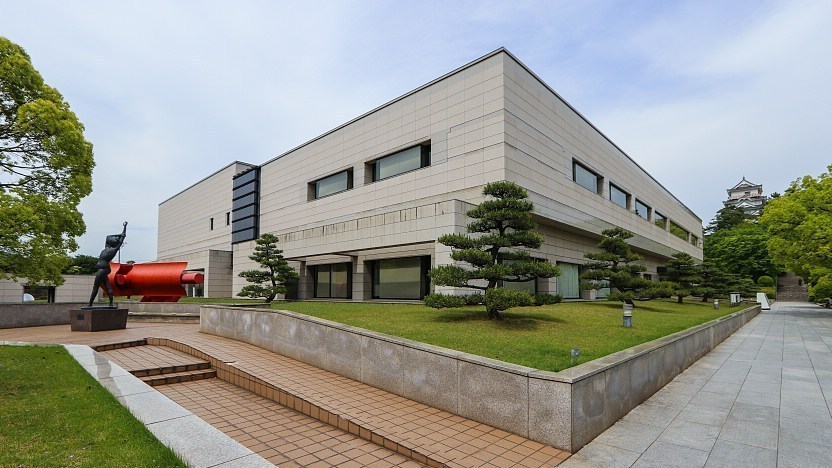 Questions? Ask in our forum.