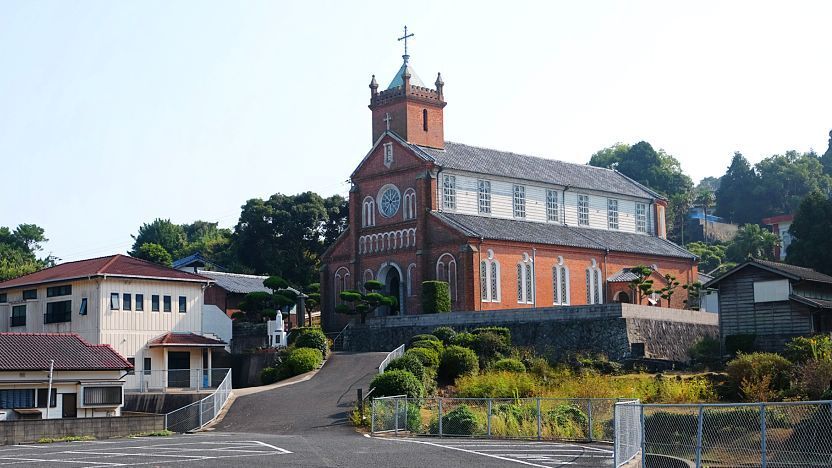 Kuroshima (黒島) is the largest and most developed of the Kujukushima Islands, a group of over 200 small islands and islets located along the coast of Sasebo in Nagasaki Prefecture. Kuroshima was settled during the Edo Period by "Hidden Christians" who relocated to the isolated island following the ban on Christianity. Here they were able to practice their religion in secret far from the watchful eyes of the government. When freedom of religion was granted in the late 1800s, some of them rejoined the Catholic Church.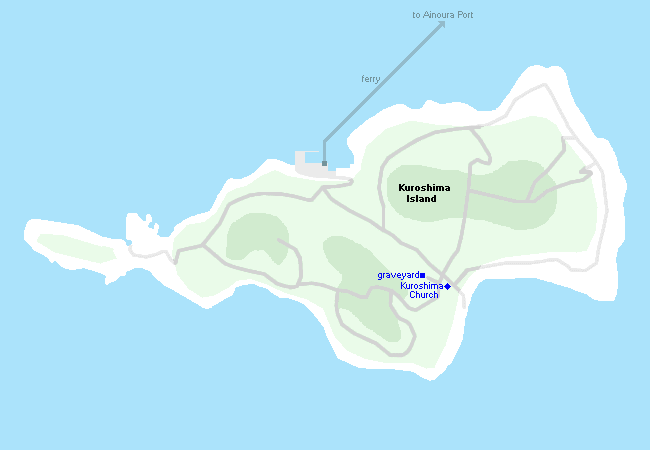 The island's main attraction is Kuroshima Church, an impressive Romanesque style structure that is considered a representative example of early large-scale churches in Japan. The church was built by the village parish under the guidance of a French missionary and was completed in 1902. The structure utilizes red bricks extensively, as well as native materials such as Kuroshima granite and local lumber to lower construction costs. Despite a limited budget, the church also features impressive, imported stained glass windows and a bell cast in France. The church dais is further unique in that it is tiled in Arita porcelain.
Kuroshima Church stands in the middle of the island's town, about a 20-30 minute walk from the ferry port. Nestled on the forested hillside a short walk from the church is the island's Christian graveyard, whose tombs do not look that different from Buddhist, Japanese graves except for the headstones that feature crosses with painted etchings. Furthermore, many of the tombs incorporate a small windowed case displaying a small statue of the Virgin Mary.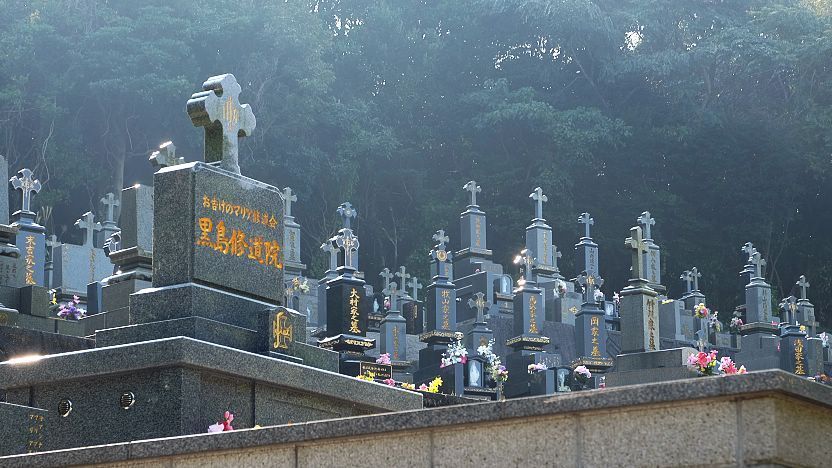 Three ferry round trips per day connect Kuroshima Island with Ainoura Port, which is a five minute walk from Ainoura Station on the Matsuura Railway Line (30 minutes, 440 yen one way from Sasebo). The ferry ride takes 50 minutes, and a round trip costs 1390 yen.
Sasebo can be reached by hourly JR limited express trains from Fukuoka's Hakata Station (two hours, around 3500 yen one way) or hourly JR Seaside Liner trains from Nagasaki (100 minutes, 1680 yen one way), while Nagasaki Airport and Sasebo are connected by airport buses (90 minutes, 1400 yen one way). The JR trains are covered by the Japan Rail Pass and both versions of the JR Kyushu Rail Pass, but the airport buses are not.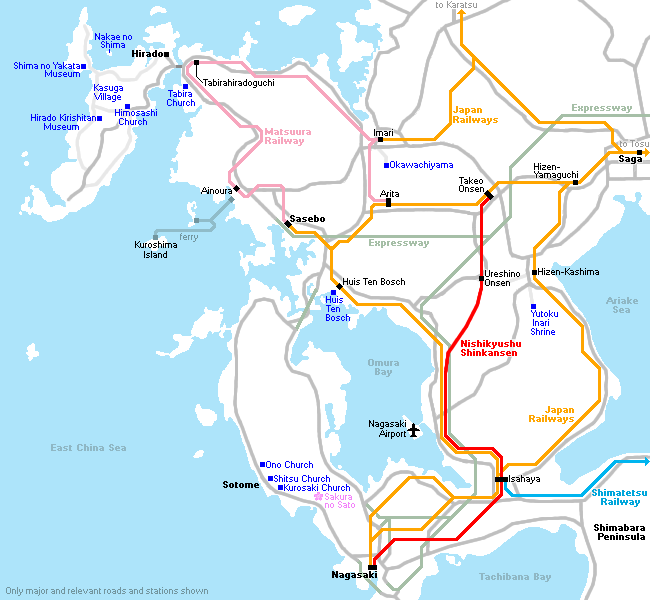 Kuroshima Church
Hours
9:00 to 16:00
Visitors are asked to give prior notice before visiting through
this website
Closed
Closed to the public during special events
Questions? Ask in our forum.