Dutch Trading Post
Former base of the Dutch East India Company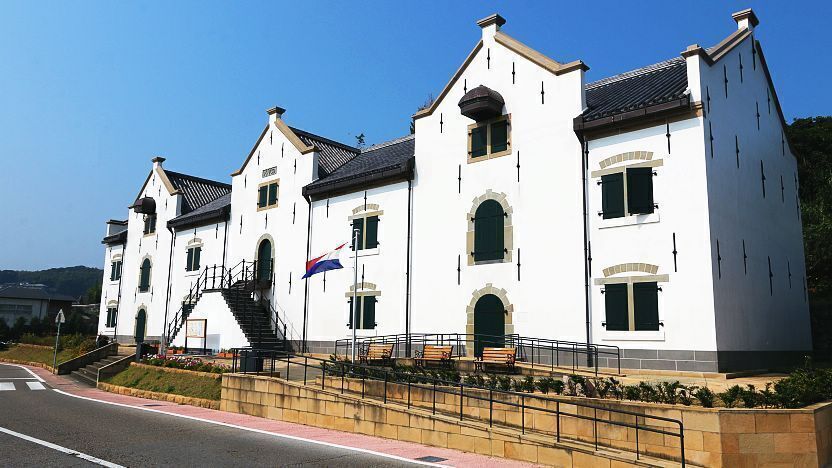 The Dutch Trading Post (平戸オランダ商館, Hirado Oranda Shōkan) was set up in Hirado in 1609 as the base of operations of the Dutch East India Company in Japan. The building seen today is a warehouse which was originally constructed here in 1639 as part of the trading post, but torn down just three years later after the Dutch had been relocated to Dejima Island in the port of Nagasaki.
The warehouse was reconstructed in 2011. It was built as close to the original design as possible and exhibits the facility's original Dutch architecture of interlocking stone blocks supported by large, exposed wooden beams. The structure is capped by a Japanese-style tile roof, just like the original.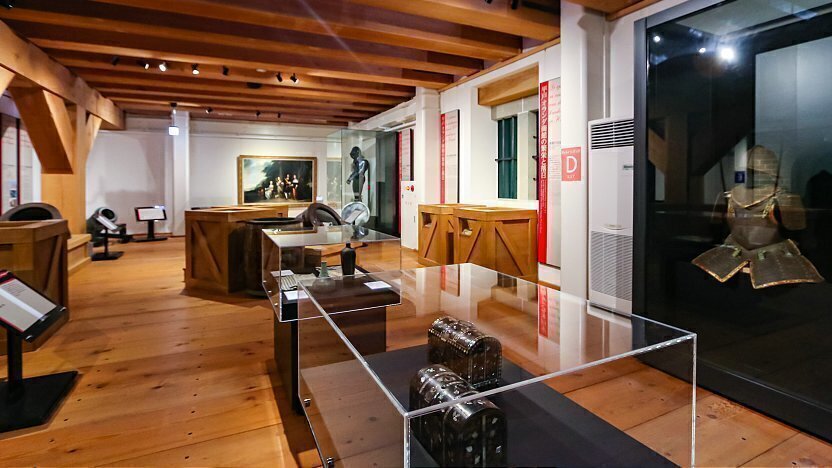 Inside the warehouse is an excellent museum that chronicles the history of Japanese-Dutch relations and explains how international trade and commerce was conducted at the time. It shares information about the Dutch traders themselves, the types of goods that they exchanged, and the cultural impact of their arrival. The museum accomplishes this by displaying a variety of paintings, models, Western style armor, lacquerware and other goods that were brought into the country.
Outside the warehouse are some remnants of the original trading post, such as the ruined foundations of the original trading house, a part of the wharf built for loading and unloading ships, and a section of ruined walls that used to surround the post. Further away toward the center of town is the "Dutch Bridge", which was built after the traders had left Hirado, but was constructed using stone-laying techniques borrowed from the Dutch.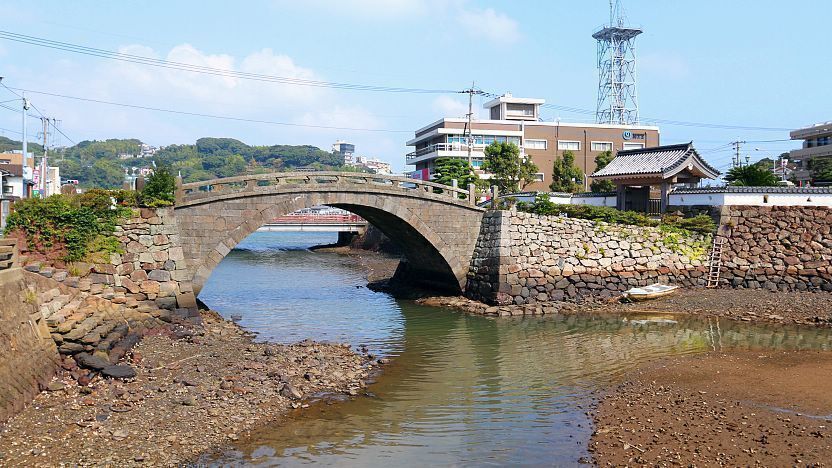 Closed
The third Tuesday, Wednesday and Thursday of June
Questions? Ask in our forum.