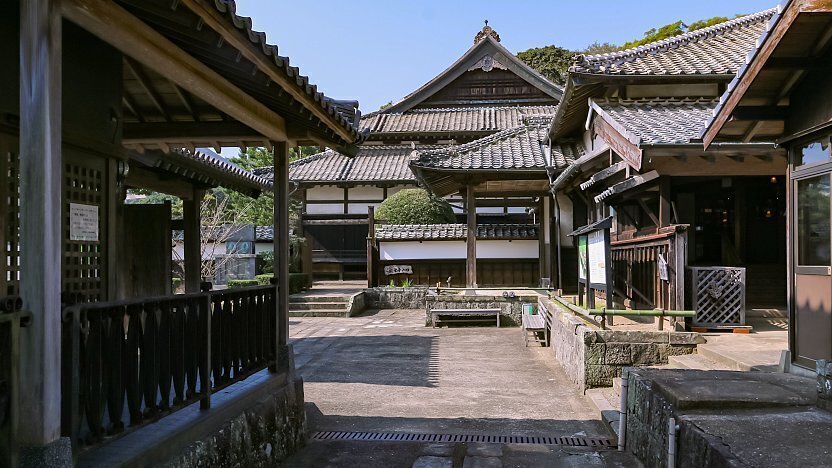 The Matsura Historical Museum (松浦史料博物館, Matsura Shiryō Hakubutsukan) is located on a hillside overlooking Hirado Port in the preserved former residence of the Matsura Clan which ruled over Hirado from the 11th to the 19th century.
The residence has been located on these same grounds since the Kamakura Period (1192 - 1333) and served not only as residential space but also as the administrative offices of the domain until the governing aspects were moved to Hirado Castle. The residence was rebuilt repeatedly over the centuries, and the current buildings date to 1893. They were donated to the prefecture in 1955 along with a large collection of the family's heirlooms.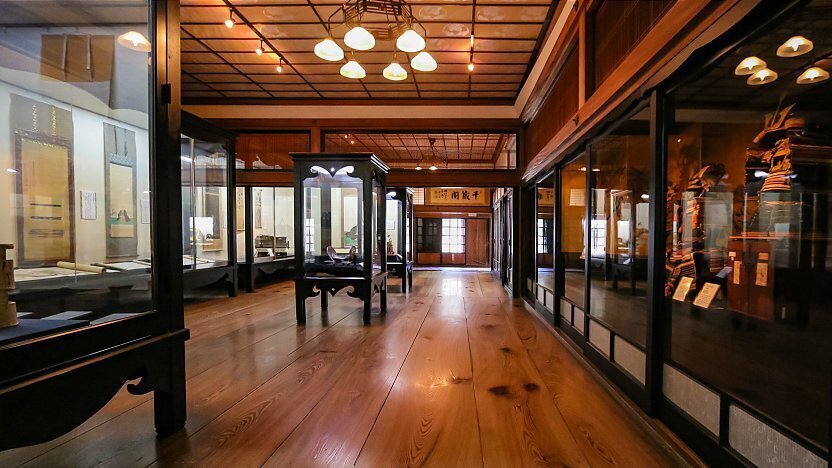 The atmospheric building complex now houses an excellent exhibition of these items, including grand samurai arms and armor, impressive fusuma doors, intricately designed lacquer boxes and other household items and treasures. In addition, there are various documents, maps, globes, drawings and diagrams of ships, and other items related to the clan's dealings with international traders on display throughout the wooden building's rooms and corridors.
Visitors can also stroll around the gardens and visit the residence's Kanuntei tea house where they can relax and enjoy a matcha tea set for 600 yen. The museum also includes a nice cafe and gift shop in the main building.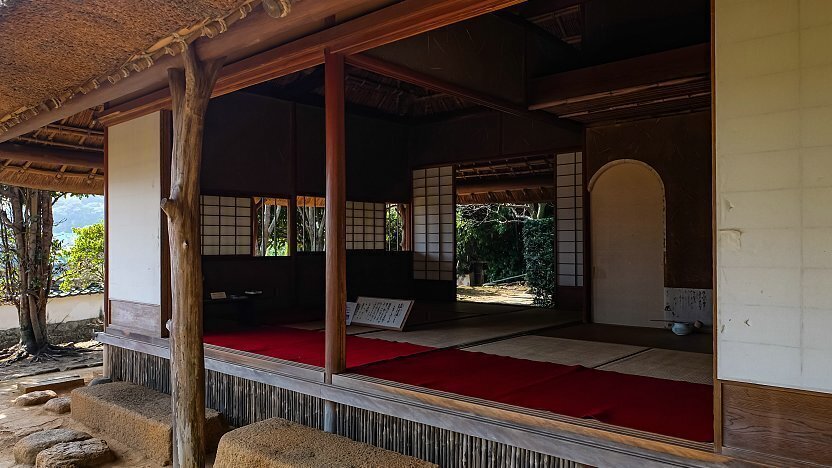 Closed
December 29 to January 1
Questions? Ask in our forum.