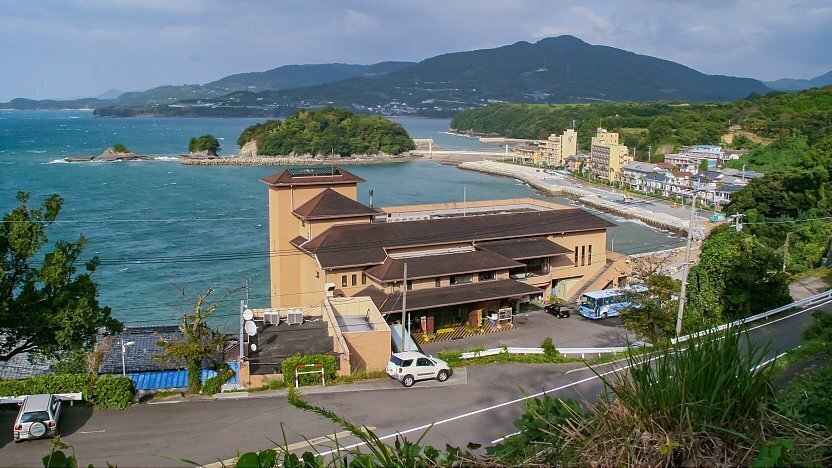 Yunoko Onsen (湯の児温泉) is a hot spring resort along the scenic sea coast north of central Minamata, still located within the municipal limits of Minamata City.
Several of the resort's ryokan offer rooms and baths with panoramic views over the sea. Some of them also open their baths to day-trippers for an admission fee of typically 300 to 500 yen.
Just off the coast, connected with the mainland by a bridge is Yunoko Island, a small island with walking paths and a small shrine on its summit. A walk around the island is particularly memorable after dark during high tide, when waves and insects can make for an Indiana Jones like adventure.
Questions? Ask in our forum.