Flower Park Kagoshima
Nice botanical garden near the peninsula's tip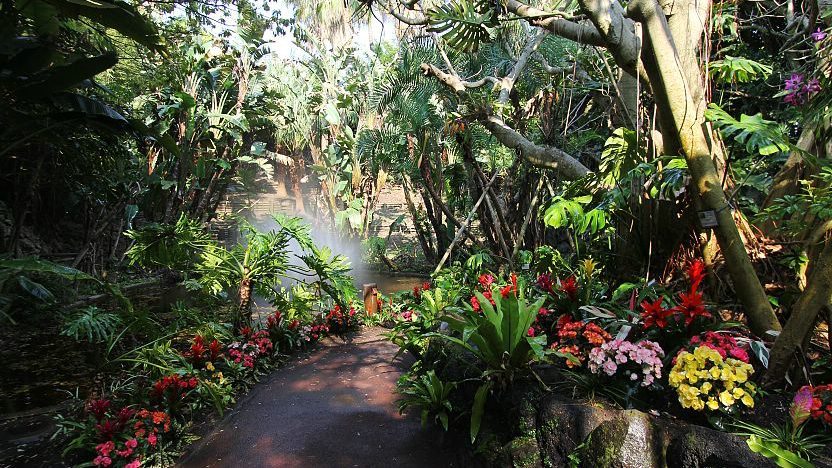 The Flower Park Kagoshima (フラワーパークかごしま) is located near the southern tip of the Satsuma Peninsula, about a kilometer north of Cape Nagasakibana. It is a large, attractive park with about half a million plants of more than 2400 different varieties. In addition to typical local flowers, there are other species from tropical regions all over the world, including Brazil, Australia and South Africa.
The park stretches along the coast for about 500 meters, and going from one end to the other and back entails covering about three kilometers of walking trails. There is a free shuttle bus that travels through the park in a loop with departures about every 40 minutes, with the exception of a break around noon. For 500 yen per hour, it is also possible to rent a cart and travel around at one's own pace.
The park showcases a wide variety of flowers in both indoor and outdoor settings. There are also some impressive lookout points that give views onto the coastline and allow visitors to enjoy the feel of the ocean wind.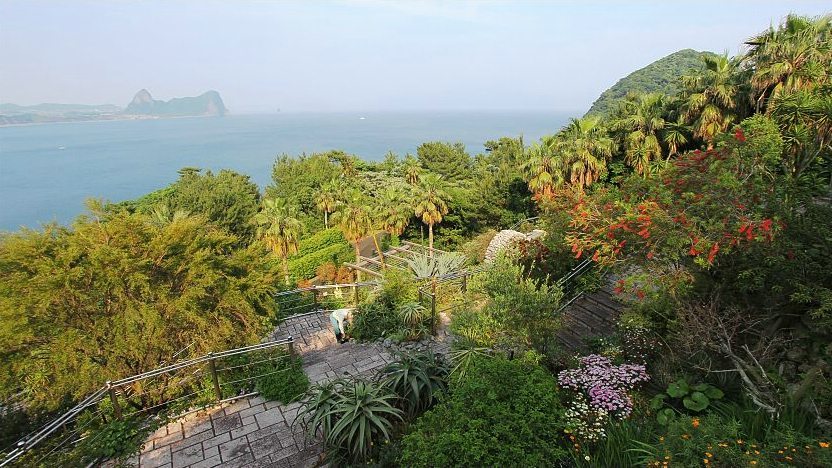 Hours
9:00 to 17:00 (entry until 16:30)
Questions? Ask in our forum.