Cape Nagasakibana
Southernmost cape of the peninsula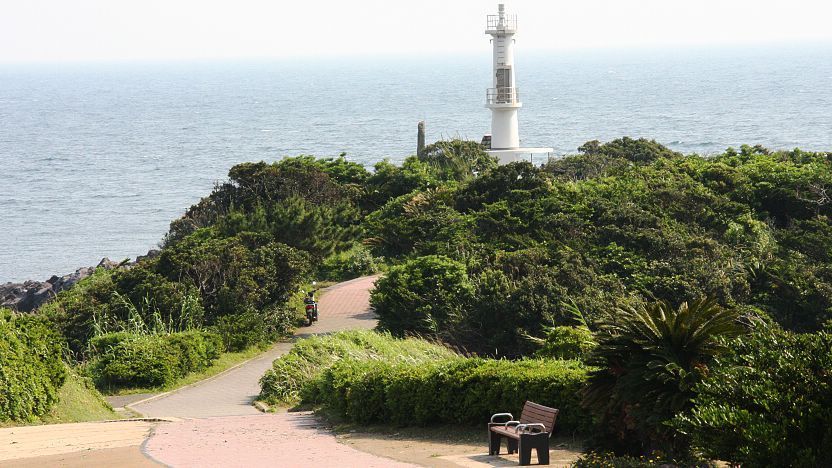 Cape Nagasakibana (長崎鼻岬, Nagasakibana Misaki) is the southernmost point of the Satsuma Peninsula. However, it is not quite the southernmost point of Kyushu, as the Osumi Peninsula on the other side of Kagoshima Bay extends a further 20 kilometers south. A walking path leads from a small cluster of souvenir shops to a white lighthouse at the tip of the cape.
A highlight of a visit to the cape are the views of nearby Mount Kaimondake, which stands 924 meters above sea level. Because of its conical shape, it bears a striking resemblance to Mount Fuji and is often referred to as "Satsuma Fuji". It is possible to hike up the mountain, whose trail winds around the mountainside and gives plenty of breathtaking views of the surrounding area.
Another attraction at the cape is the Nagasakibana Parking Garden with a variety of tropical plants and animals, such as lemurs, flamingos, squirrels, monkeys, hibiscuses, cacti and mango trees. A bit further north is the Flower Park Kagoshima with an even larger variety of plants.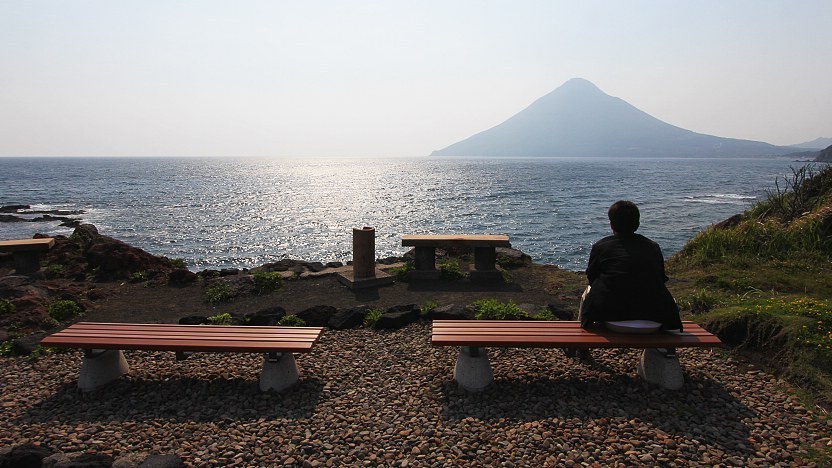 Nagasakibana Parking Garden
Questions? Ask in our forum.