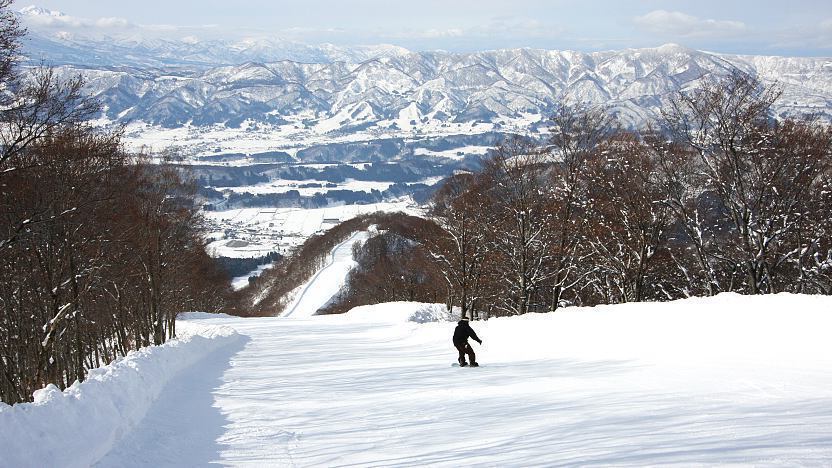 Opened in 1924, Nozawa Onsen Ski Resort in Nagano Prefecture is one of Japan's oldest ski resorts. But far from being outdated, the resort features modern high speed lifts, two gondolas and long, fast runs. On a clear day you can see the Northern Japan Alps and the Sea of Japan from the mountain. And to top it up, onsen bathing awaits skiers in the town below the slopes.
The resort has runs suitable for every skill level, from long gentle ones for beginners, to parks, a half pipe, moguls, and a 39 degree incline for the hardcore skiers and snowboarders. Nozawa Onsen town and its ski resort are foreigner friendly and English maps, signs and pamphlets are available.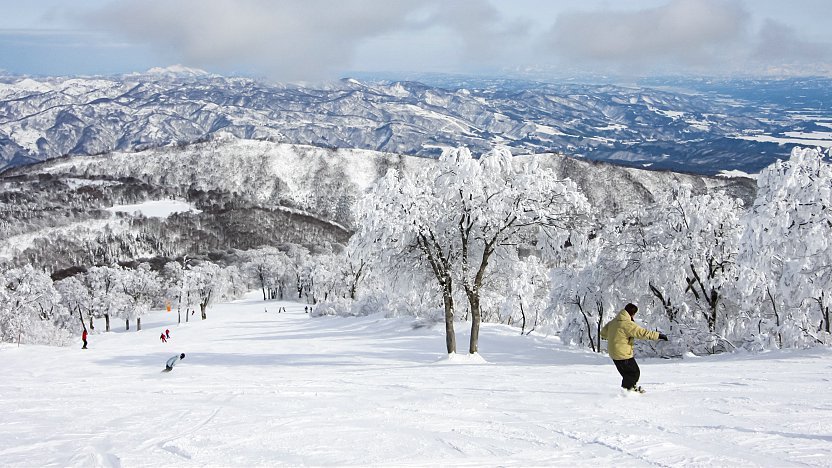 The resort hosted the biathlon events during the 1998 Nagano Winter Olympics. A ski museum (300 yen, 9:00 to 16:30, closed on Thursdays or following day if Thursday is a holiday) which displays historic skis from around the world as well as a history of skiing in Japan is located near the base of the Hikage Gondola.
Outside of winter, the resort plants flowers along several of the ski slopes, and opens parts of the resort to mountain bikers and hikers. Other outdoor activities such as mallet golf and camping are also available during the off season.
Nozawa Onsen Ski Resort runs right to the edge of town, and is about a ten minute walk from the Nozawa Onsen Chuo Bus Terminal.
Questions? Ask in our forum.