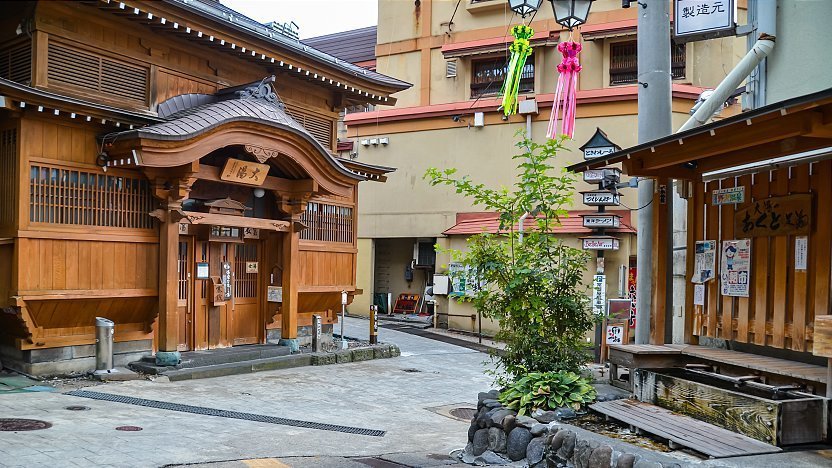 Nozawa Onsen, at the base of the Nozawa Onsen Ski Resort, is a nostalgic old hot spring town made up of narrow lanes and canals lined by hotels, ryokan, shops, restaurants and bars. The town is well regarded for its hot springs which are a relaxing diversion after a day of skiing. Visitors can bathe at one of more than a dozen small, public bath houses scattered about town.
These traditional style, public bath houses, or soto-yu, have been community owned and maintained since the Edo Period. They are simple and rustic, with just a single room for each gender containing a bath and a changing area. The soto-yu are free to the public (although a small donation is requested for upkeep), and do not provide any amenities. Be careful as some of the baths are extremely hot and cold water may need to be added to cool them down to a comfortable temperature.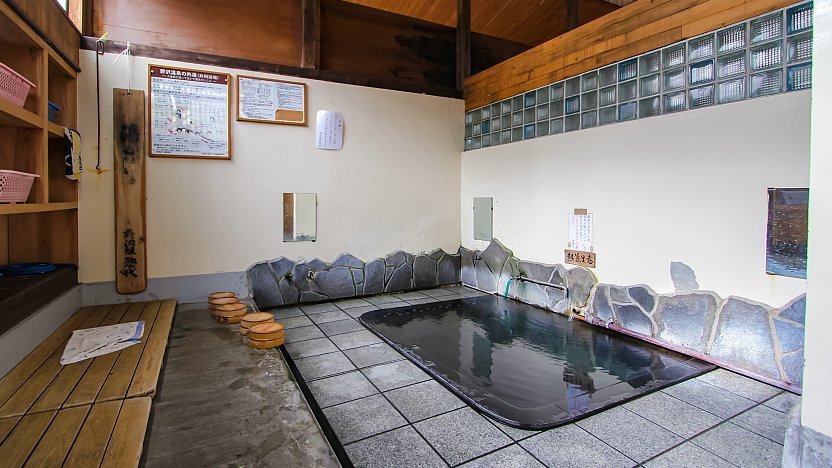 The largest of Nozawa Onsen's soto-yu is Oyu which is in a beautiful wooden building at the center of town. It was recently renovated in an Edo Period style, and is a symbol of the town. In addition to its traditional bath houses, Nozawa Onsen's hotels and ryokan each have their own hot spring baths for the use of their guests. Some of them open up their baths to non-staying guests during the day for a small entrance fee.
Further up the slope toward the ski resort is the unique Ogama hot spring. Considered an important natural monument, its water bubbles up at a scalding 90 degrees Celsius and is way too hot for bathing in. Instead the local villagers use it for cooking and craft making.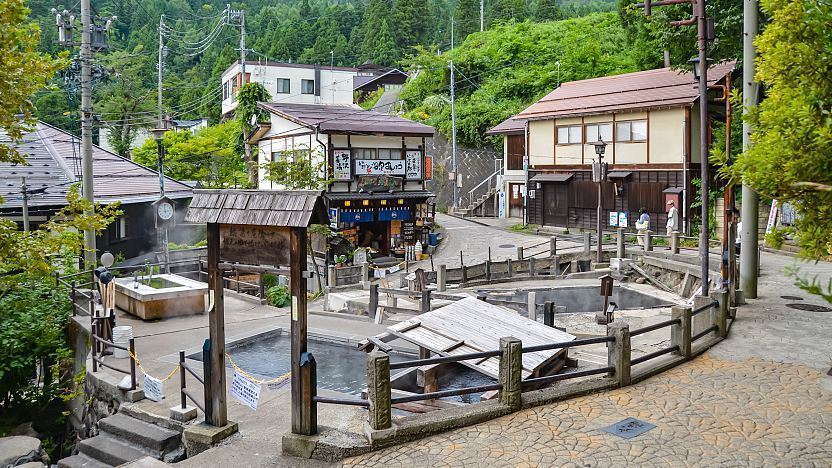 Nozawa Onsen's baths are within walking distance of each other, scattered around the town center.
Questions? Ask in our forum.