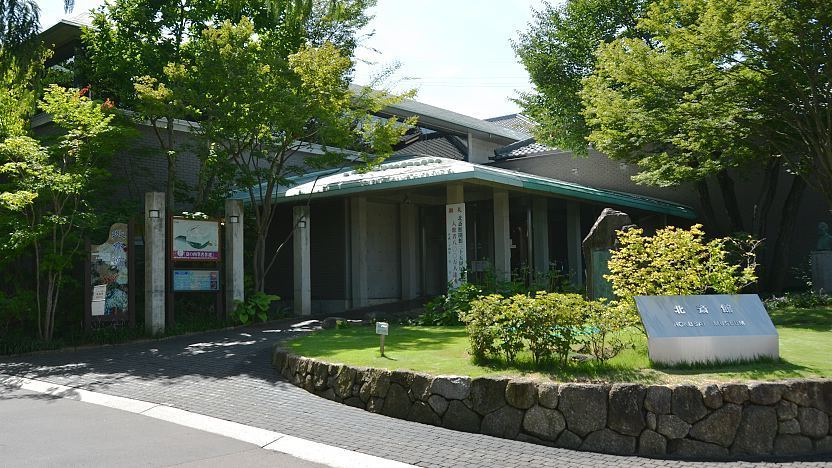 Hokusai (ľkŹÍ, 1760-1849) is one of the most famous Edo Period painters, best known for his ukiyo-e woodblock series "Thirty-six Views of Mount Fuji", which depicts scenes of the famous mountain from around the Kanto Region, including the world famous "Great Wave off Kanagawa".
Hokusai spent several years toward the end of his life in Obuse as the guest of Takai Kozan, a wealthy merchant who was Hokusai's patron and student. A collection of Hokusai's artwork is displayed at the Hokusai Museum at the center of town, including two local festival floats whose ceilings Hokusai decorated with a dragon, a phoenix and his signature waves. The museum has some English descriptions as wells as a short English video about the artist.
Another of Hokusai's paintings can be seen at Ganshoin Temple, found along the mountains a little ways outside the town center. During his final year in Obuse, Hokusai painted the temple hall's ceiling with a large mural of a phoenix. The impressive red bird is crafted in careful detail and is one of the last large artworks that the artist finished before he died.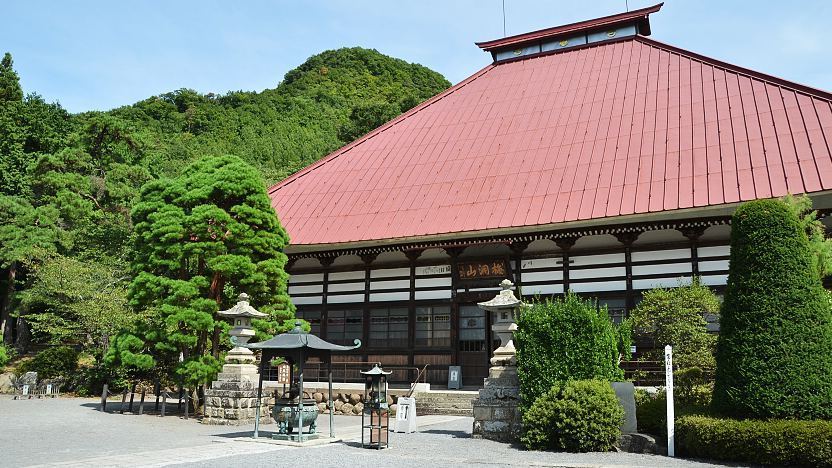 The Hokusai Museum is found at the center of town, about a ten minute walk from Obuse Station. Ganshoin Temple is about a 30 minute walk from Obuse's town center. Alternatively, the Obuse Town Bus operates from central Obuse to the temple (20 minutes, 500 yen for a one day pass) from early April through November.
How to get to and around Obuse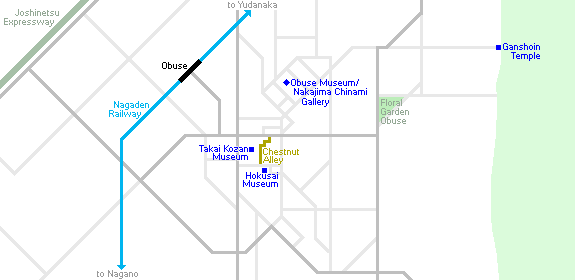 Hokusai Museum
Hours
9:00 to 17:00 (until 18:00 in July and August)
On January 1, the museum is open 10:00 to 15:00
Admission ends 30 minutes before closing
Closed
December 31 and between exhibitions
Ganshoin Temple
Hours
9:00 to 17:00 (April to October)
9:00 to 16:30 (November)
9:30 to 16:00 (December to March)
Admission ends 30 minutes before closing
Questions? Ask in our forum.