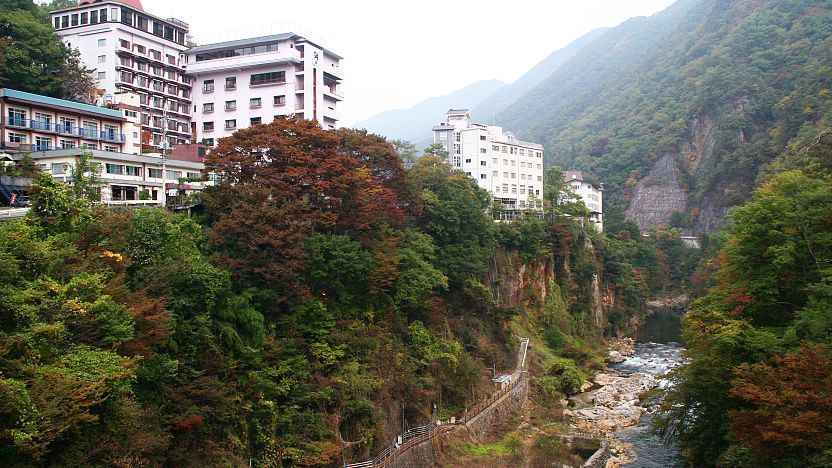 Oigami Onsen (老神温泉) is a small hot spring resort in the mountains of Gunma Prefecture, located within the city borders of Numata City.
About twenty ryokan provide Japanese style lodging, regional cuisine and hot spring bathing to overnight visitors. Many of the ryokan open their hot spring baths to non-staying guest for typically 1000 yen per person during the daytime. There is also an attractive public bath house.
Four kilometers up river from Oigami Onsen is Fukiware no taki, one of Japan's most distinctively shaped waterfall, designated a natural national treasure.
Oigami Onsen is located along Japan's Romantic Road.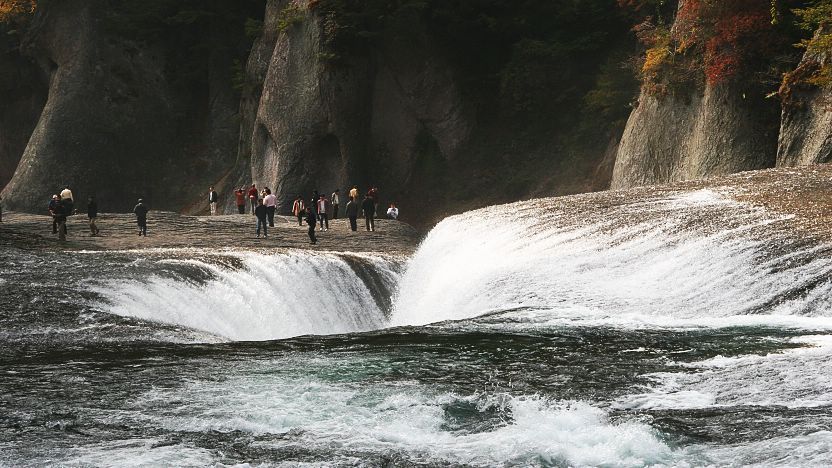 By train and bus
Buses operated by Kanetsu Kotsu connect Oigami Onsen and Fukiware Falls with Numata Station on the JR Joetsu Line (3 hours, 2640 yen from central Tokyo by local trains) and Jomokogen Station on the JR Joetsu Shinkansen (80 minutes, about 5500 yen from Tokyo).
The one way bus ride from Numata Station to Oigami Onsen takes roughly 45 minutes and costs 1150 yen. There is one bus every 1-2 hours. The bus ride from Oigami Onsen to the Fukiware Falls takes less than ten minutes.
By car
Oigami Onsen is located about twenty kilometers east of Numata's city center along National Route 120, a 20-30 minute car drive from the city center and Numata IC on the Kanetsu Expressway (125 kilometers, 3600 yen tolls from Nerima, Tokyo). More about rental cars.
Questions? Ask in our forum.