Udo Shrine (鵜戸神宮, Udo Jingū), located on the Nichinan Coast south of Miyazaki City, is dedicated to Yamasachihiko, the father of Emperor Jimmu, the mythical first emperor of Japan. This brightly painted shrine is set in a cave on the side of a cliff overlooking the ocean and so enjoys a spectacular view.
There are a few legends concerning Emperor Jimmu and this cave, although it is unclear whether he was born here or visited here as a baby. However, the one thing the stories have in common are the breast shaped rocks in the cave wall which are said to have nourished him.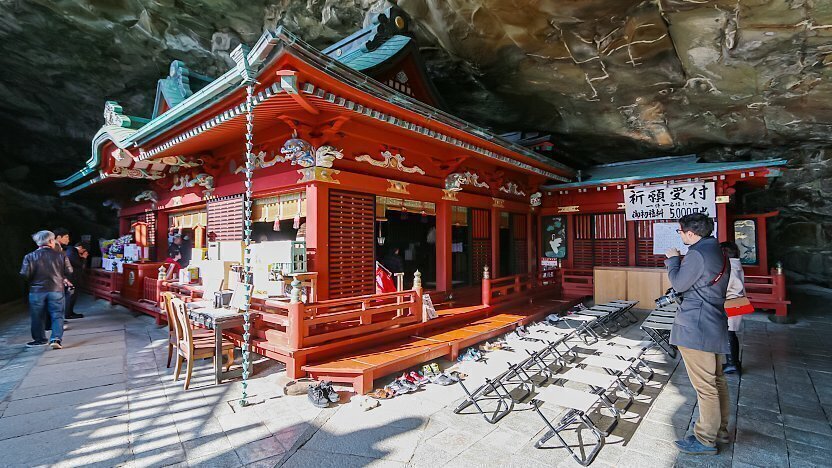 Drinking the water that drips from these rocks is thought to be beneficial for pregnancy, childbirth, nursing and women hoping to have a child. The shrine is also thought to be fortunate for couples and newlyweds.
Outside the cave is a terrace overlooking the ocean. Among the rocks below is a target marked by rope into which people try to throw small ceramic undama, or lucky balls (available at the shrine for a small fee). Women throw with their right hand while men throw with their left, and landing an undama in the target brings good luck.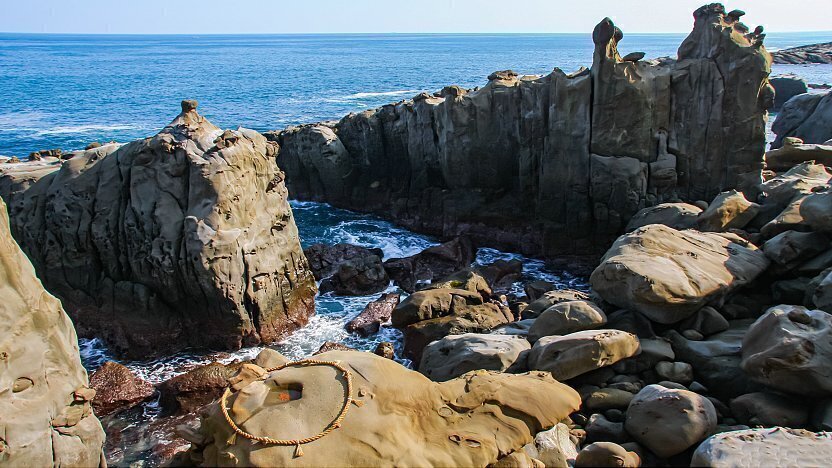 Udo Shrine is about 40 kilometers south of Miyazaki City and is easiest to get to by rental car. Alternatively, there is a bus from Miyazaki Station, which takes 90 minutes and costs 1510 yen one way and also stops at Aoshima along the way. Get off at the Udo Jingu bus stop. From the bus stop, it is a ten minute walk to the shrine entrance.
Hours
6:00 to 19:00 (April to September)
7:00 to 18:00 (October to March)
Questions? Ask in our forum.