Autumn Color Report: Bandai
Joe's Japan Travel Journal
by Joe, staff writer of japan-guide.com
2015/10/26 - Autumn Color Report: Bandai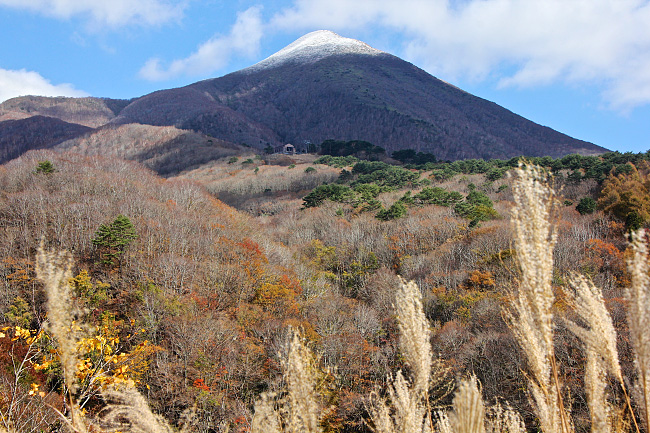 Continuing our mid-season mountain coverage of this year's autumn color reporting, I made my way today to one of northern Japan's most famous mountains: Mount Bandai. Located in the north-central part of Fukushima Prefecture, Bandai is a 1816-meter tall dormant volcano whose slopes are well-known or their beautiful autumn colors, particularly on the north side of the mountain itself, in the area known as Urabandai.
Nestled between three stratovolcanoes (Bandai, Adatara, and Azuma), the mountainous landscape of Urabandai covers a wide range of elevations, making for a relatively long koyo (autumn color) season in the area, which usually lasts for the duration of the month of October.
Today, I started my day at the eastern entrance of the Bandai-Azuma Lake Line, making my way west. The scenic road starts at the bases of Mount Azuma and Adatara and passes along several mountain lakes in the area. After a short way in, it was pretty clear that the end of October means the end of the koyo season. All of the trees in the higher elevations were all but barren today, with patches of yellow karamatsu (Japanese larch) providing most of the color. The exceptions were some of the lower river gorge areas, including the lovely Nakatsugawa River Gorge, which still had a bit more variety of colorful foliage left.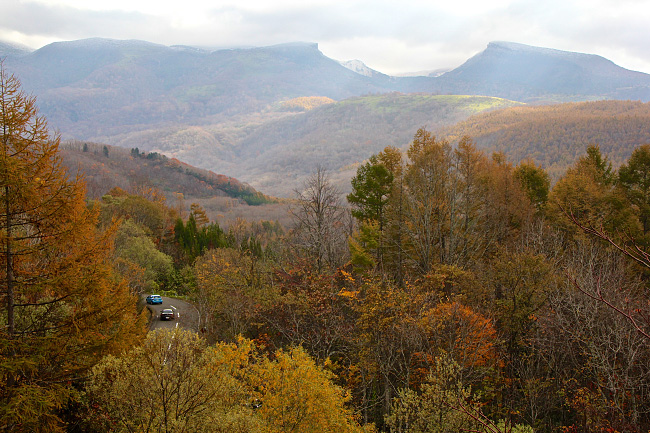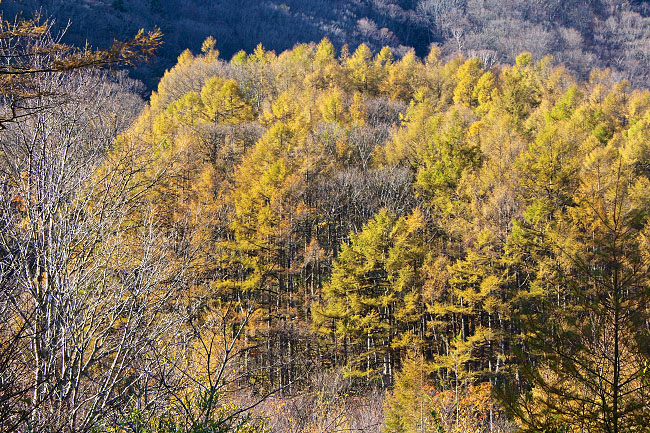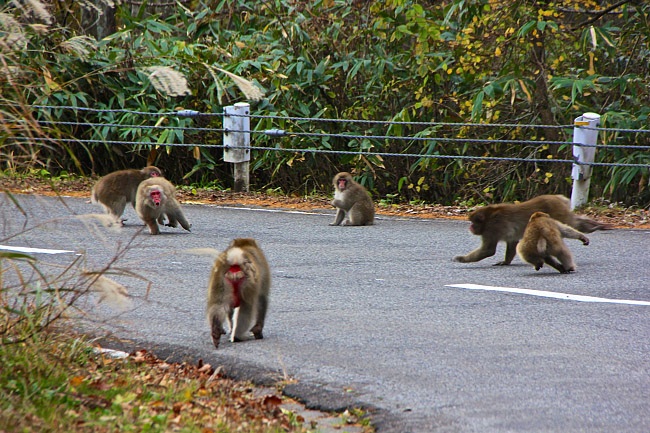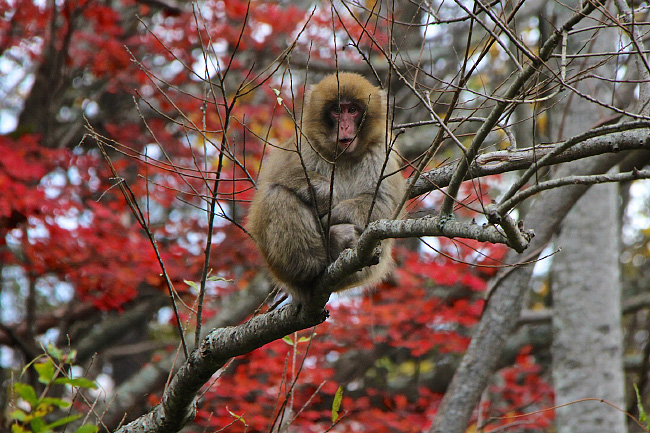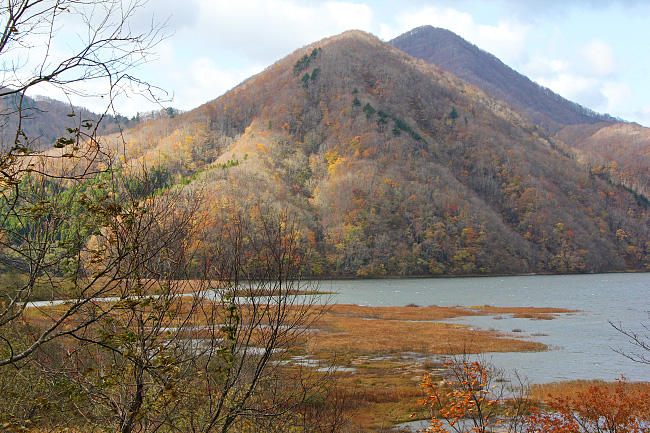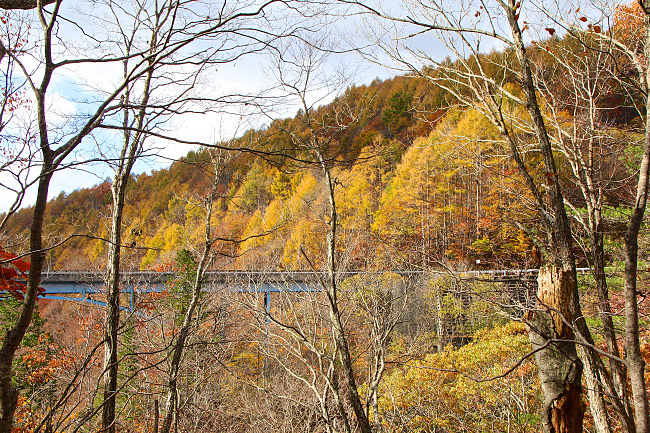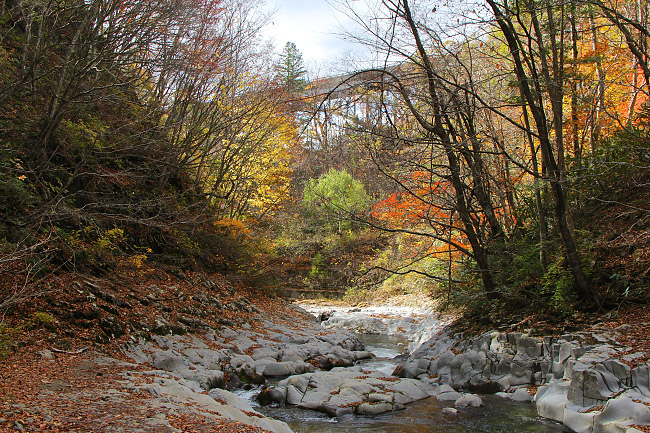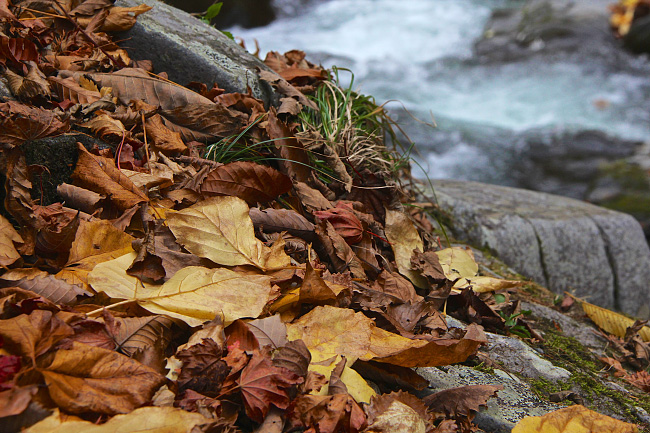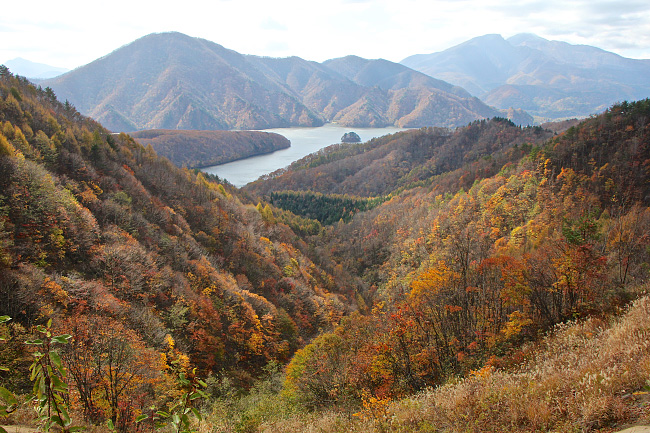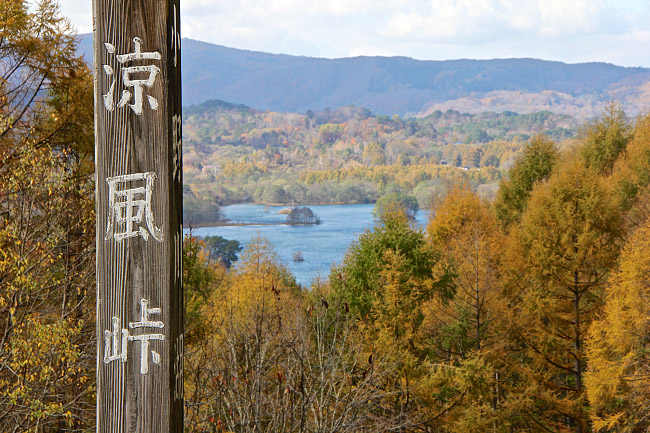 Following the Lake Line to its western end, I was conveniently spat out right in front of my next destination for the day, the Goshikinuma ponds. Following the most recent eruption of Mount Bandai in 1888 (which was large enough to blow apart a large park of the peak and kill hundreds of people living below), it is believed a variety of minerals surfaced into the newly-created ponds in this area, giving them all slightly different, brightly-colored hues of greenish blue.
In autumn, the trees around the ponds and walking trails can also get rather colorful. Today, though a bit late for peak color, there were some great shades of yellow and orange here. Juxtaposed with the intensely colorful water, green pines and sasa (alpine bamboo), and susuki (pampas grass), the contrasts were beautiful.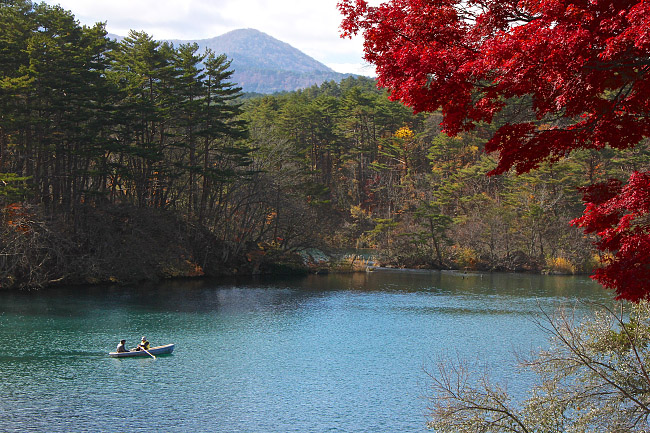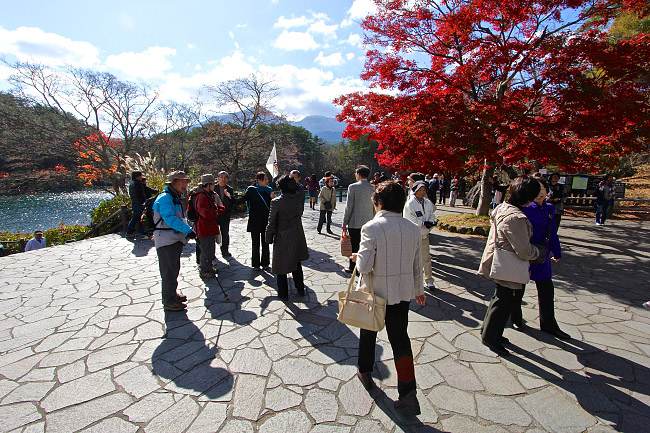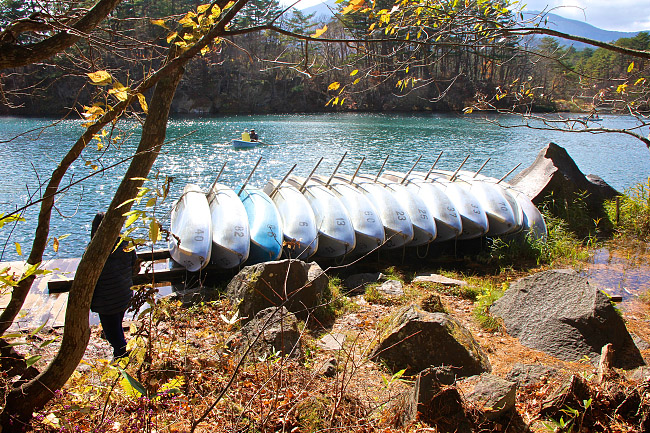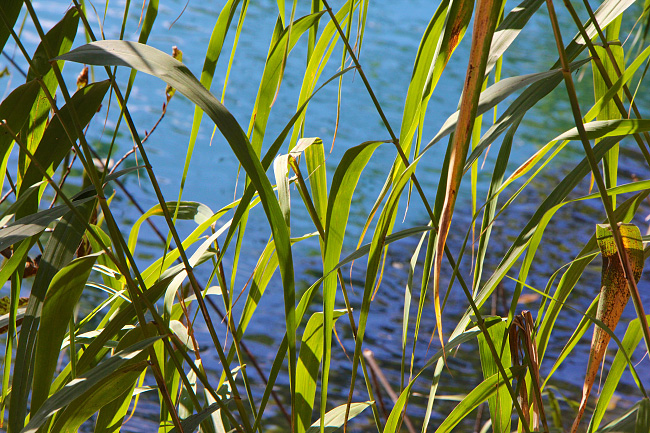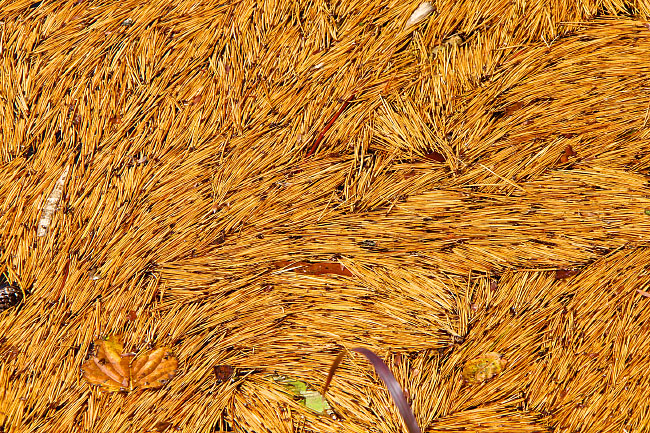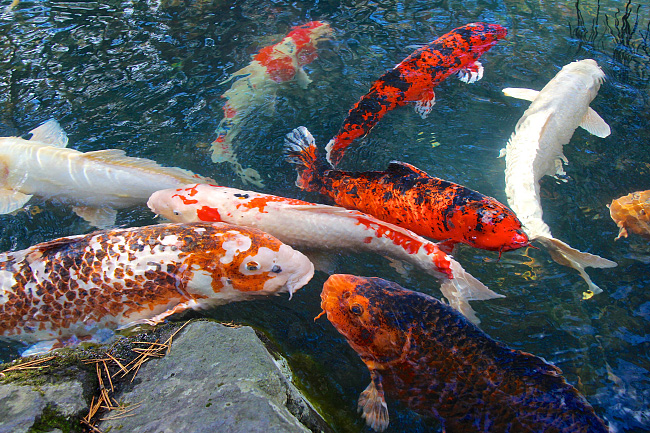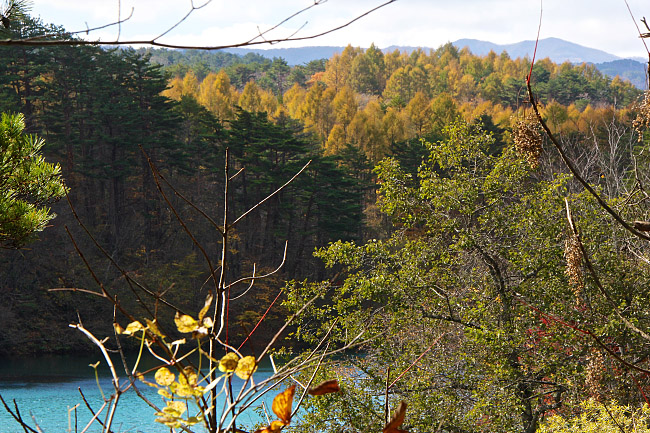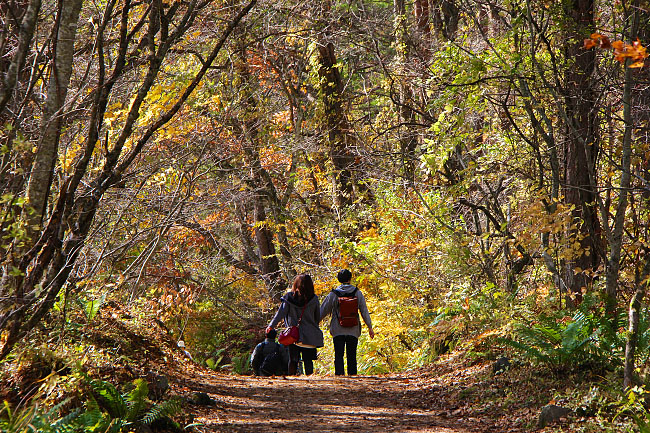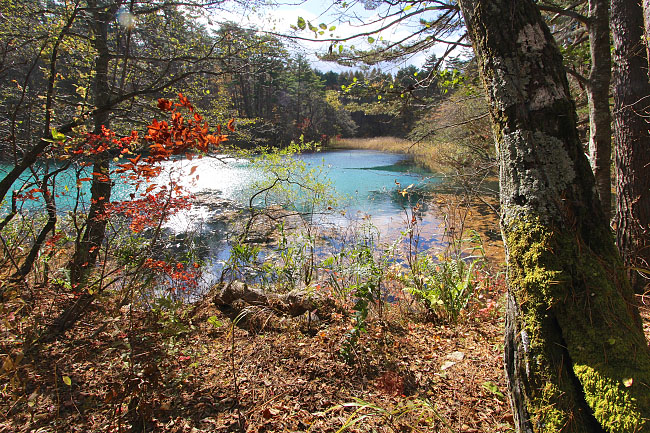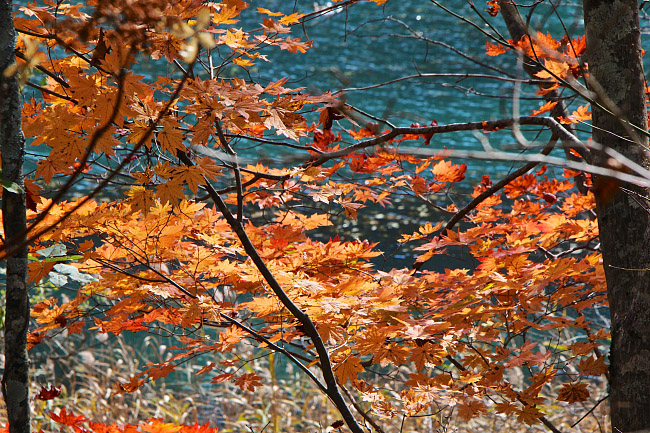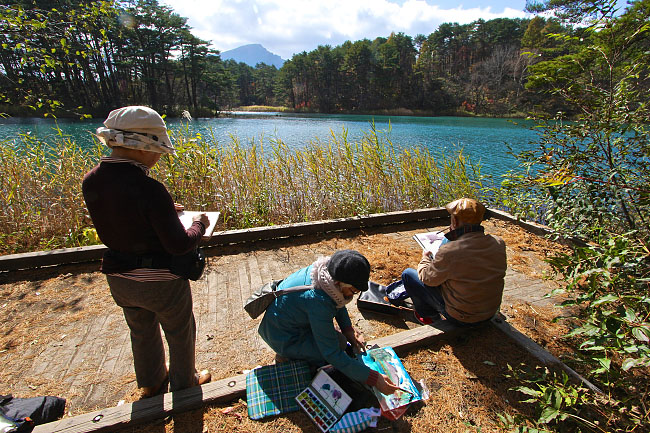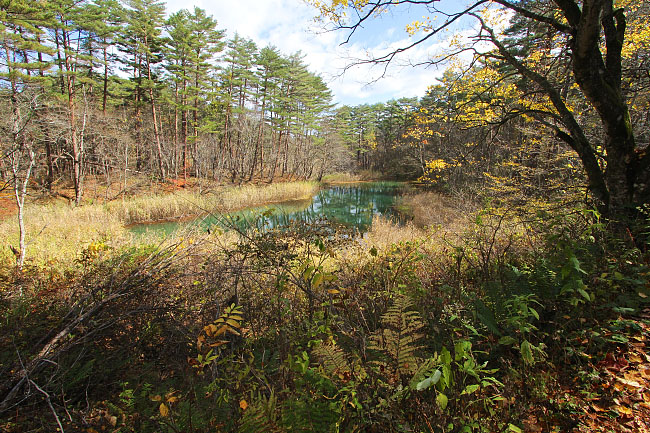 My last assignment for today was a drive along the Bandaisan Gold Line, the road that leads from central Urabandai along the side of Bandaisan itself out onto the plains of Lake Inawashiro (Japan's second largest lake) to the south. Still rather high up, the road passes by the trailhead of the hiking trail that leads to the summit of Bandai as well as several excellent ski resorts. Like the rest of the area, today was a bit too late in the season for the autumn colors to fully cover the slopes here, but the remaining patches of color were still quite nice.