Azuma Mountains
Mountain range with breathtaking landscapes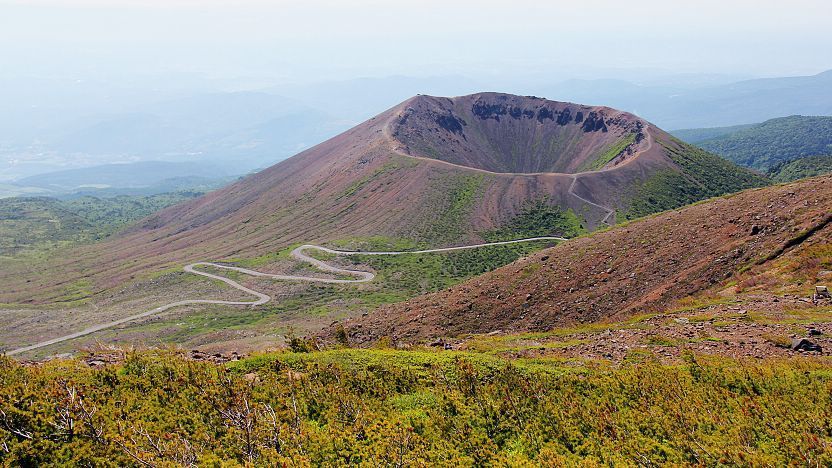 The Azuma Mountains (吾妻山, Azumayama or Azumasan) are a roughly 2000 meter tall, volcanic mountain range northeast of Mount Bandai along the border of Fukushima and Yamagata prefectures. Attractive hiking trails lead up to the various peaks and across the breathtaking volcanic landscape that offers craters, marshlands and ponds.
The most popular hiking trails in the Azuma Mountains are located in the east of the mountain range. In particular, the Azuma-Kofuji peak (1707 meters), a perfectly shaped miniature version of Mount Fuji, is the star attraction and draws many climbers from spring to autumn each year. Its crater can be climbed in ten minutes from the parking lot and circled in a panoramic 45 minute walk.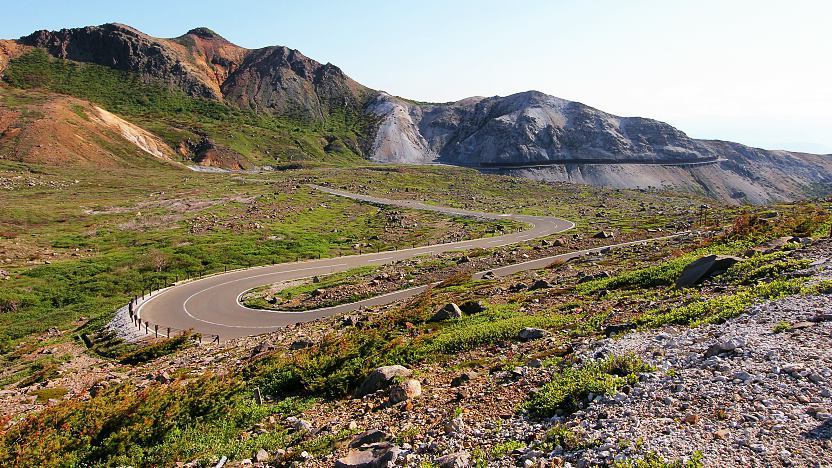 Getting to the base of Azuma-Kofuji involves traveling via the Bandai Azuma Skyline, one of Japan's most spectacular mountain roads. The former toll road starts in Fukushima City and winds into the high elevations of the eastern Azuma Mountains before descending towards the Urabandai region. It provides outstanding views of beautiful landscapes and is especially popular when the autumn colors are at their best, usually from early to mid October. The road is closed from mid November to mid April.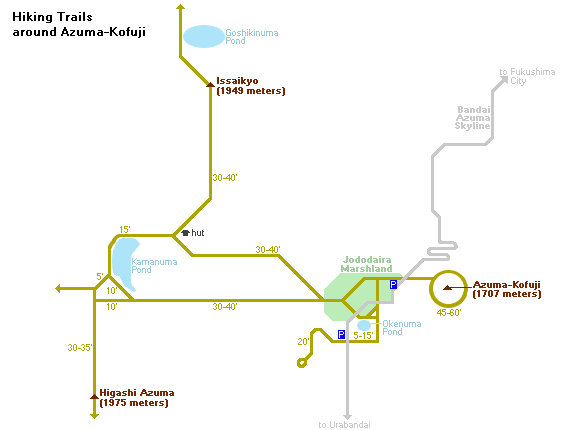 The trailhead of Azuma-Kofuji is just next to the Jododaira Marshlands, where the parking lot is located and various other hiking trails start. Northwest across the marshlands is the Issaikyo peak (1949 meters), which can be reached in an 80 minute hike from the trailhead. The ascent rewards climbers with nice aerial views of Azuma-Kofuji and the Goshikinuma, a large pond with a brilliant turquoise color (not to be confused with the one at Urabandai).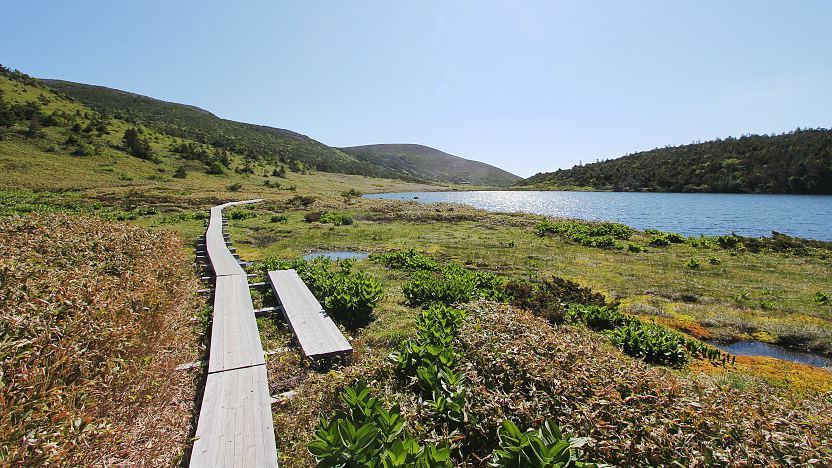 The picturesque Kamanuma Pond is another attractive hiking destination in the area which can be done on its own or combined with a climb to Issaikyo. The trail to the pond passes through grasslands and marshlands and circles around the west bank of Kamanuma before descending back to the parking lot via an alternate route. The entire circular trip takes about 90 minutes without climbing Issaikyo.
From Kamanuma Pond, hikers also have the choice of climbing the 1975 meter tall Higashi Azuma peak. The ascent from the pond up Higashi Azuma takes about 45 minutes, and the trail is notably more challenging and uncomfortable especially in wet weather. Hikers who make it to the top will be rewarded with good views of Mount Bandai and the Urabandai area.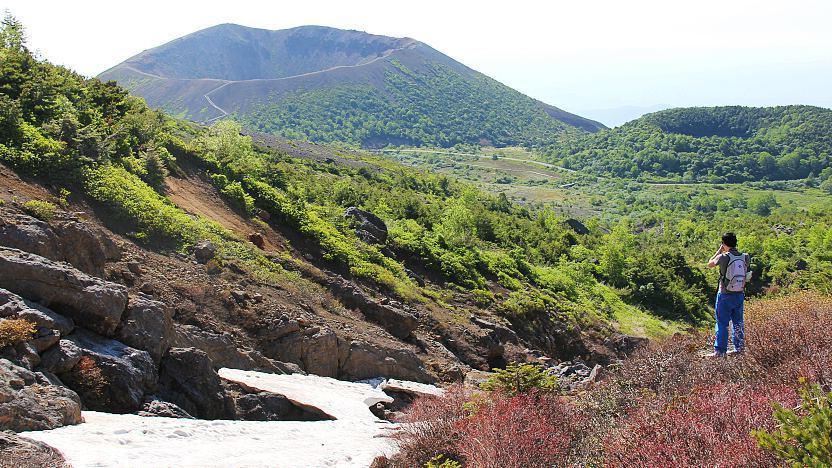 Because the Azuma Mountains are quite inaccessible by public transportation, rental cars are recommended for getting around. Car rental outlets are available around Fukushima and Koriyama stations.
Before the coronavirus pandemic, very infrequent buses operated on selected days from Fukushima Station along the Bandai Azuma Skyline to Jododaira (浄土平) and back. However, the buses remain out of service as of 2022.
How to get to and around Fukushima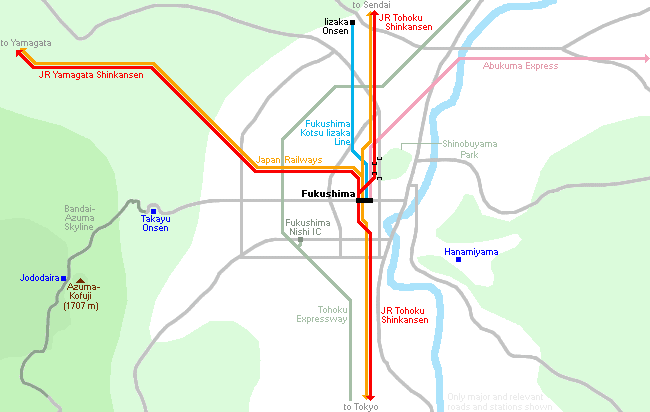 Questions? Ask in our forum.