Takayu Onsen
Hot spring town in the Azuma Mountains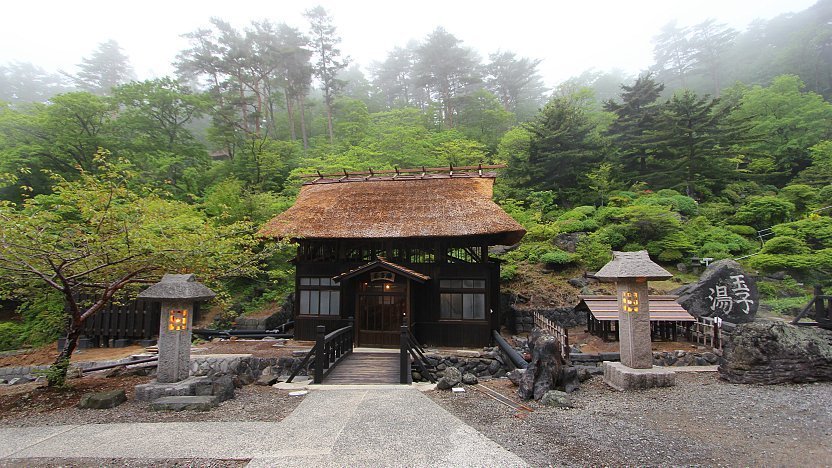 Takayu Onsen (高湯温泉) is a small hot spring resort town halfway up the slopes of the Azuma Mountains in Fukushima City. First developed around 400 years ago, the town now consist of about a dozen ryokan huddled near the entrance to the Bandai Azuma Skyline sightseeing road.
The town's celebrated hot spring water emerges from ten different springs around the town. The strongly acidic water is rich in hydrogen sulfide, which results in a slightly milky, blue water and a distinctive sulfuric smell. In order to maintain the high quality of the water, many ryokan channel it directly and unadulterated into their baths.
Many of the ryokan open up their baths to non-staying guests during the day for a small fee. The most famous bath among them is the historical Tamagoyu, a small wooden bath house with one pool each per gender. There is also a public bath house, the Attakayu, and a free outdoor foot bath at the center of the small town.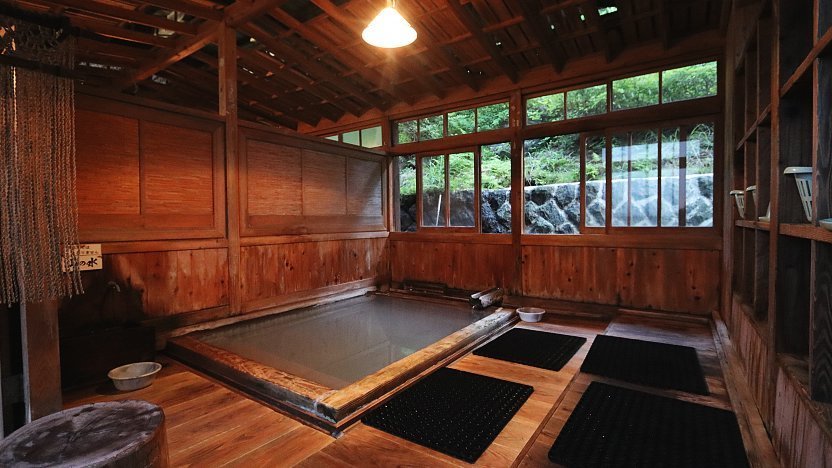 Buses operate every 3-4 hours between Fukushima Station (West Exit) and Takayu Onsen. The one way trip takes about 30 minutes and costs 840 yen. Alternatively, a rental car may be more convenient especially if you also plan to visit other places in the Azuma Mountains. Rental car outlets can be found around Fukushima Station.
How to get to and around Fukushima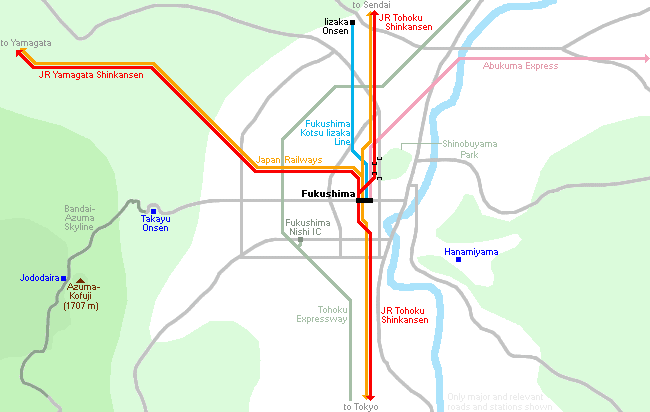 Tamagoyu Bath (for non-staying guests)
Hours
11:00 to 14:00 (entry until 13:00)
Closed
Wednesdays (Apr to Nov), Mondays and Fridays (Dec to Mar)
Attakayu Public Bath
Hours
9:00 to 21:00 (entry until 20:30)
Questions? Ask in our forum.