Joe's Japan Travel Journal
by Joe, staff writer of japan-guide.com
2016/03/24 - Setouchi Triennale 2016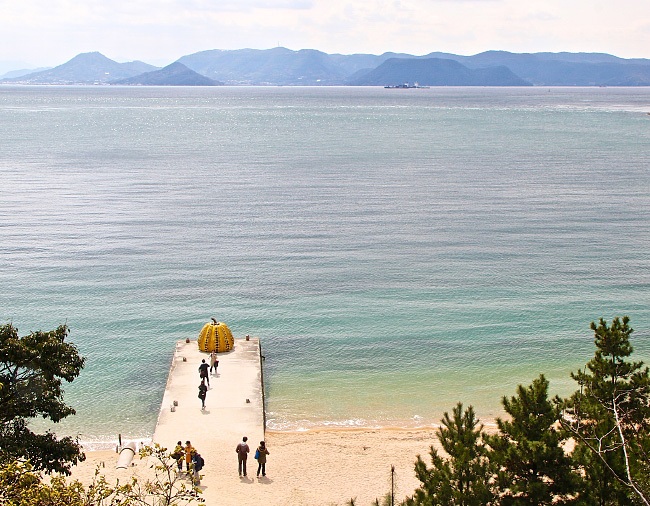 Once every three years, the idyllic, sleepy islands scattered across the calm waters of the Seto Inland Sea become the host of one of Japan's biggest, most prominent contemporary art festivals. The Setounchi Triennale, has just begun for its third time, and the japan-guide.com team will be there to uncover some of this year's highlights.
This year, the festival is taking place all across the eastern Setouchi region, another name for the islands and area surrounding the inland sea that separates Japan's main islands of Honshu and Shikoku, with particular emphasis on twelve of the sea's islands. These rural locales, like many others in Japan, suffer from a problem of a shrinking, aging population, and general decline. The festival's aim, in addition to generally promoting great new art, is to revitalize the region and show off the laid back charm of these unique places.
To start our coverage of this year's festival, I made my way to three different islands that are located very close to one of Shikoku's main cities, Takamatsu. We will also be covering exhibitions from other islands this year, including a report from Teshima and Inujima coming very soon, so stay tuned!
Megijima
My first stop was to the island of Megijima located just a 20-minute ferry ride away from Takamatsu in Kagawa Prefecture. Before even disembarking the ferry, it was clear that Megjima has clearly embraced its art installations, as visitors are greeted by several prominent art installations right at the main port of Miyanoura. While the island has been collecting new art installations over the last few years of the festival, I was keen to seek out some of this year's new pieces.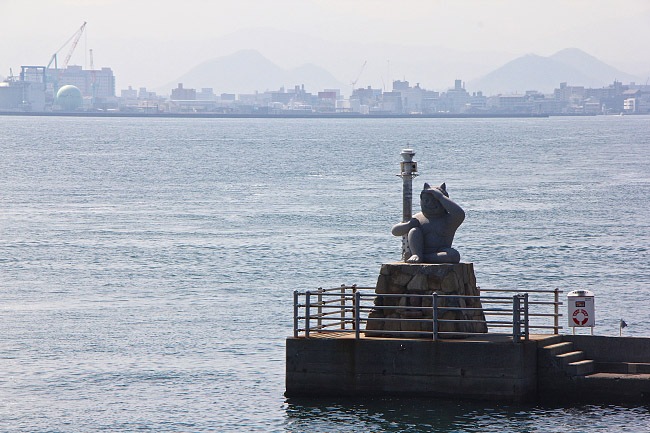 One of the unique aspects of this festival is that much of the art comes in the form of installations that have been set up in old, traditional Japanese homes and other buildings, showcasing their quaint beauty and, importantly, providing a truly unique and tranquil context for some very creative art.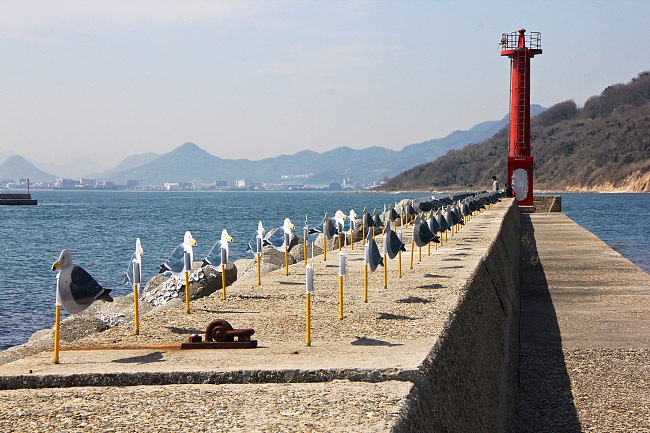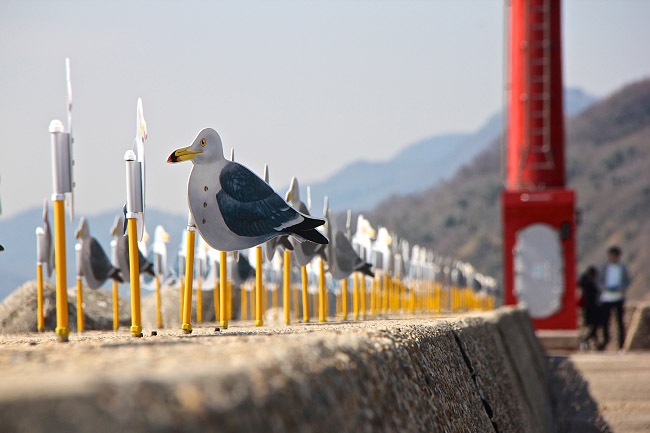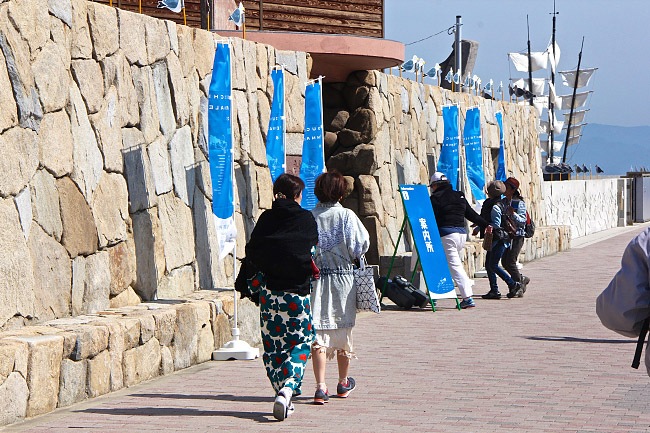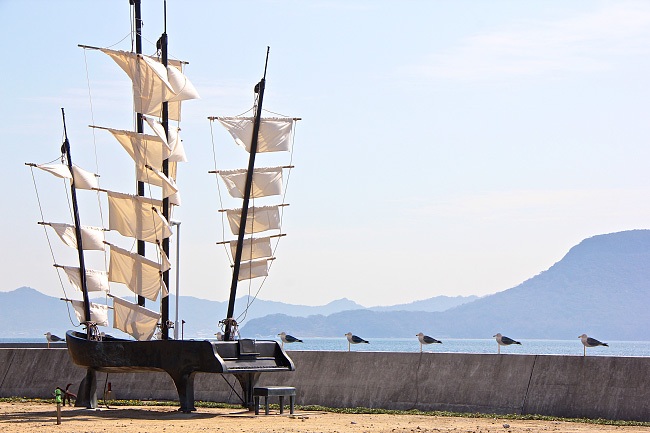 Navigating the dense network of narrow, winding alleys can be a little daunting at first on small islands like Megijima, but the organizers have done a fantastic job of putting up well-placed placards and signs at intersections and key spots to point visitors to the exhibits.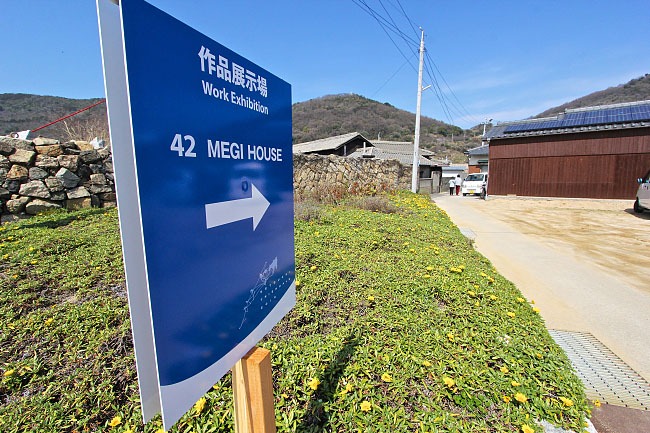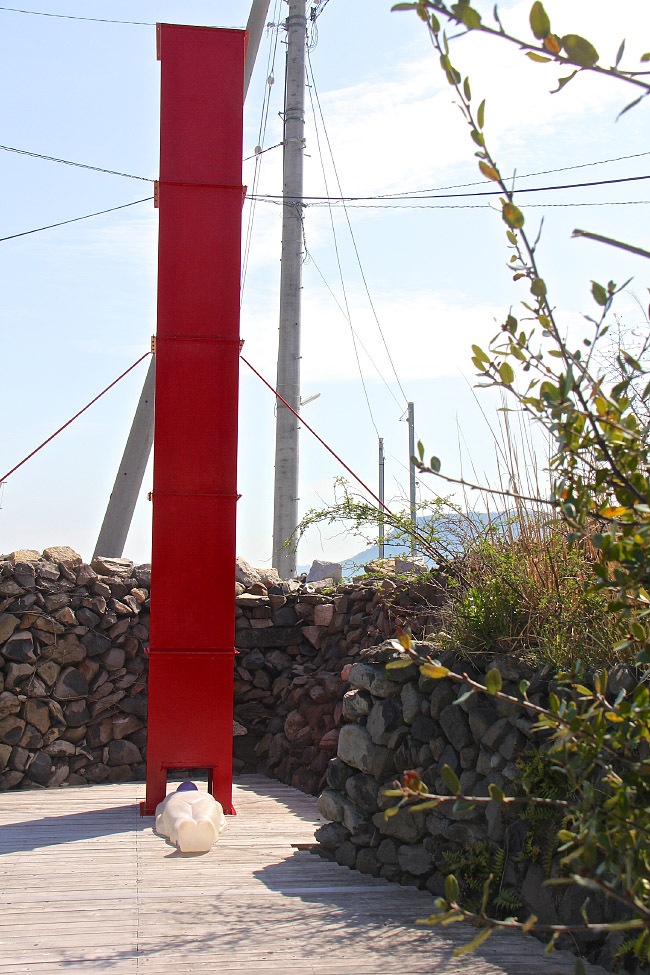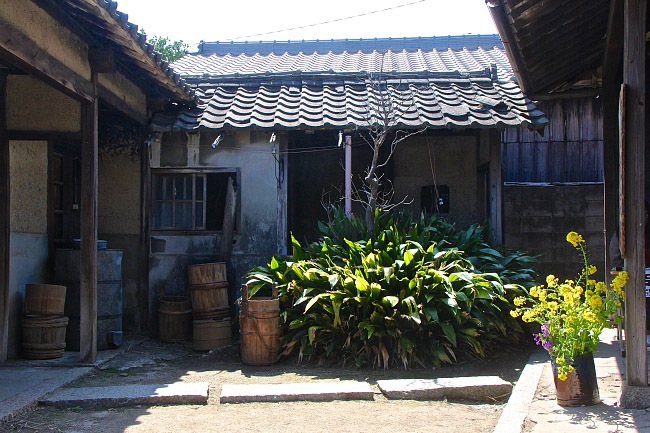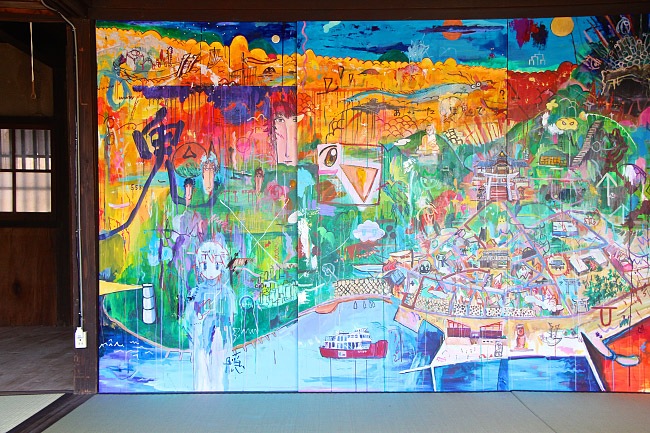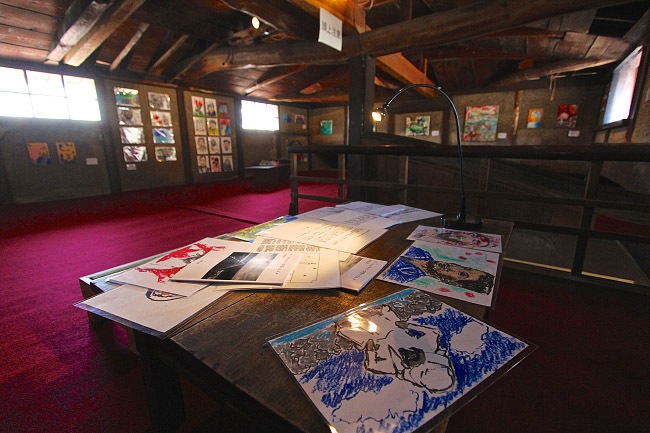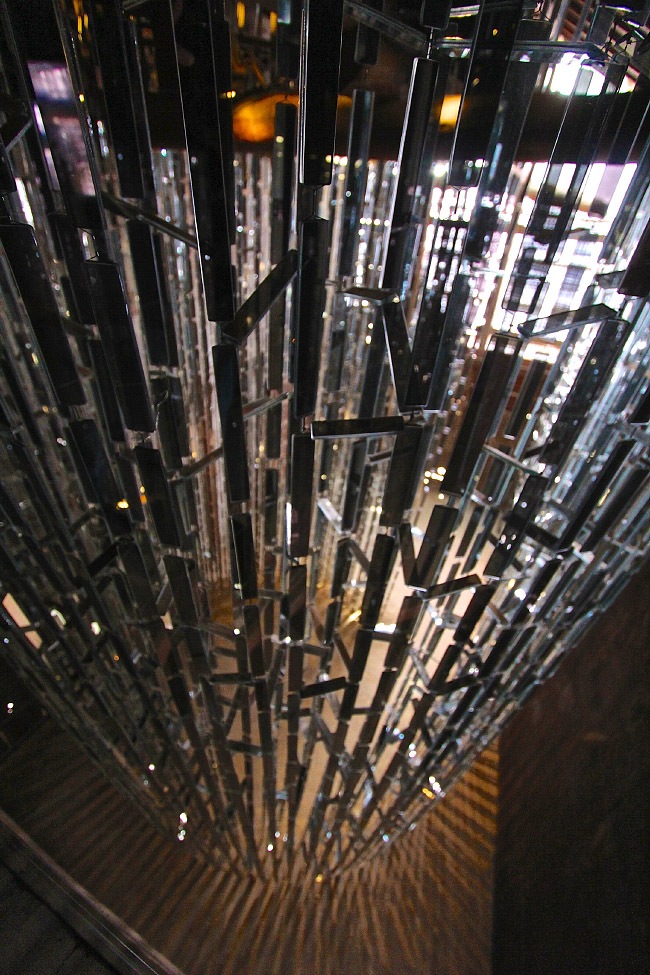 In addition to art, the festival has brought to life a host of new cafes and restaurants to accommodate the islands' new visitors and residents. An utter rarity on remote islands like these, a wide range of eateries are open during the festival (and many outside of festival seasons, too), some of which specifically showcase the regions' locally-sourced seafood and local cuisine.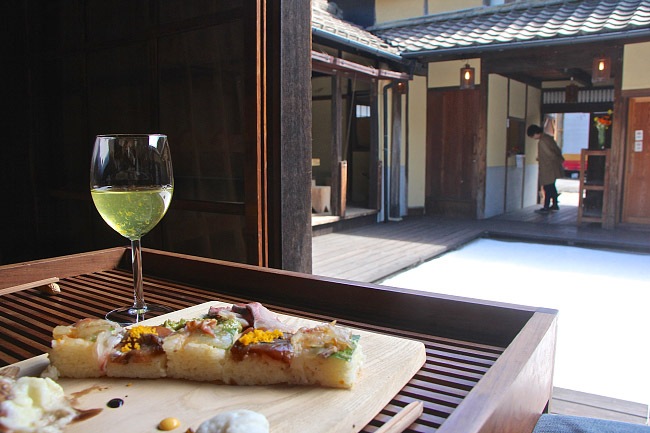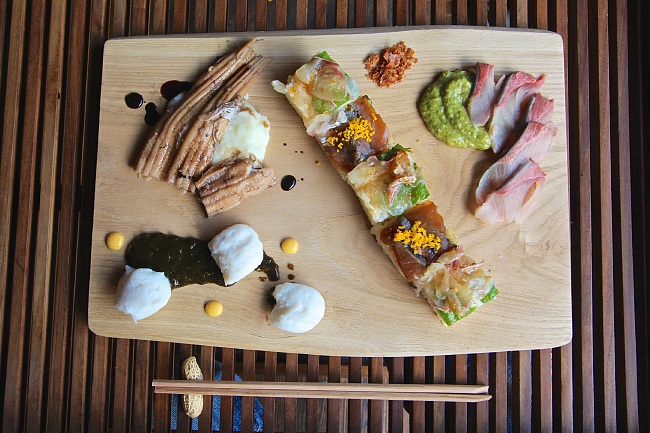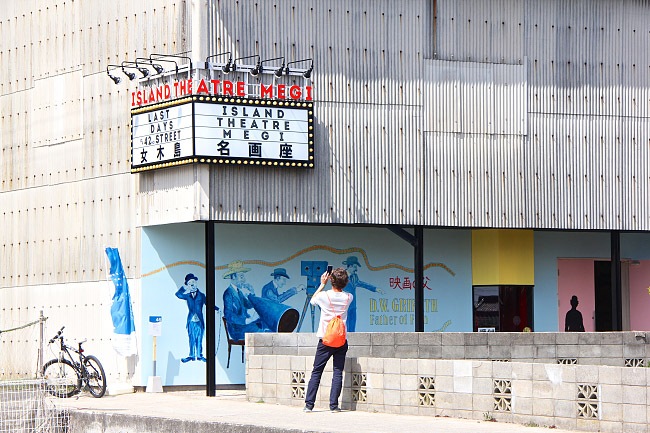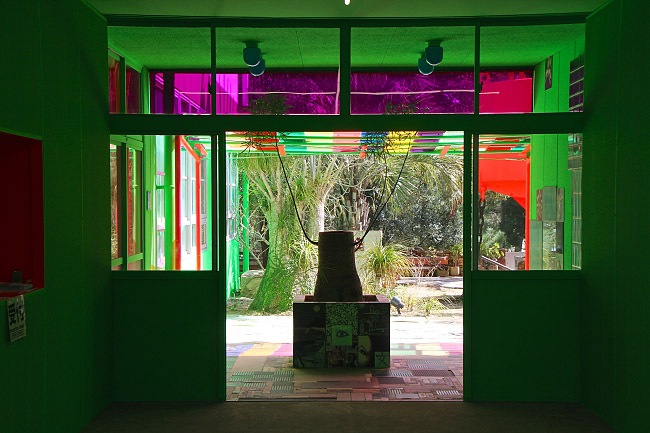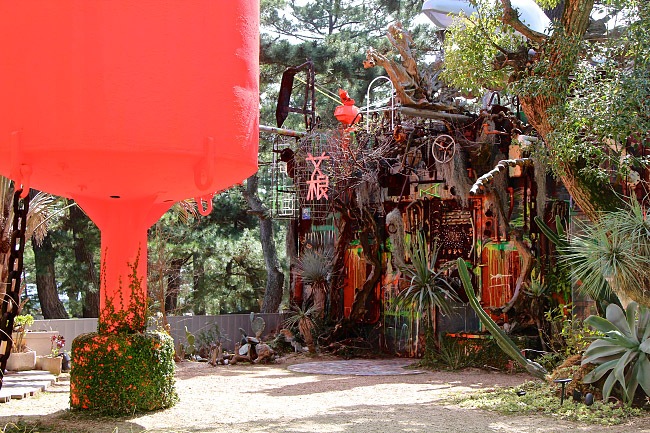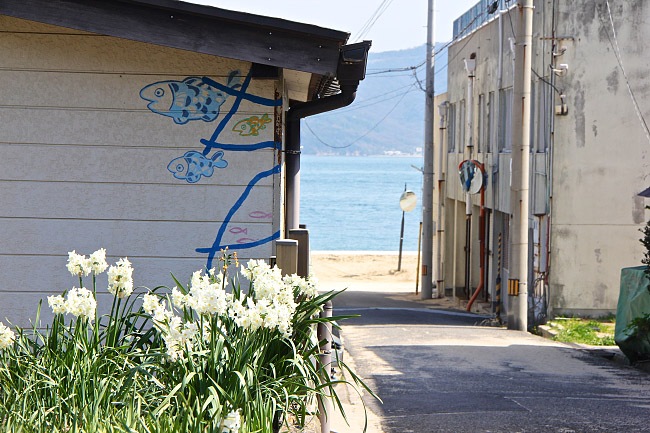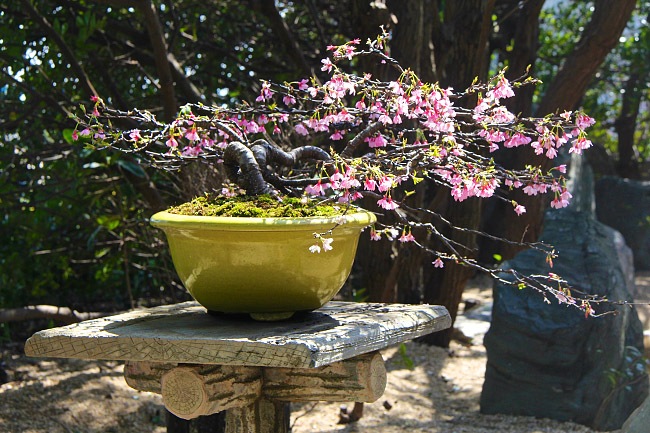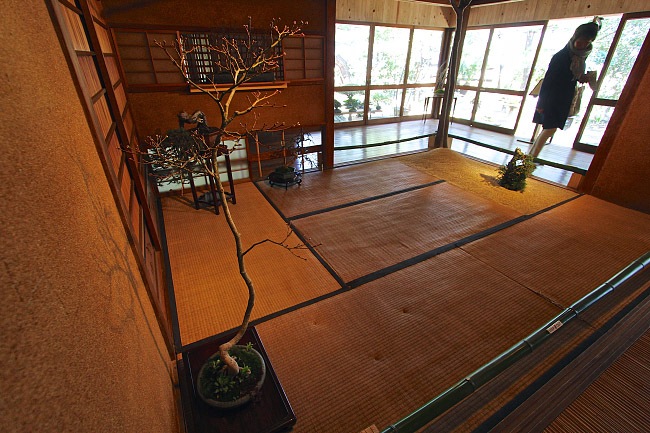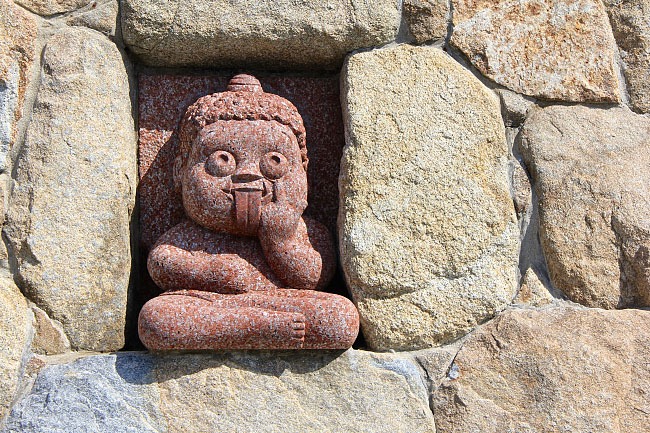 Thanks to a network of regularly-running ferries and high-speed boats, the many islands are well-interconnected and make island hopping fairly easy. For those planning to hit as many islands and exhibitions as possible, the organizers offer a "Triennale Passport" which provides admission to almost all of the festival's art sites during the Spring, Summer and Autumn sessions, saving visitors (for most exhibitions) from paying individual admission fees for each site, which can range from 300 to over 1000 yen each. The passport is sold for 5000 yen (more information available here).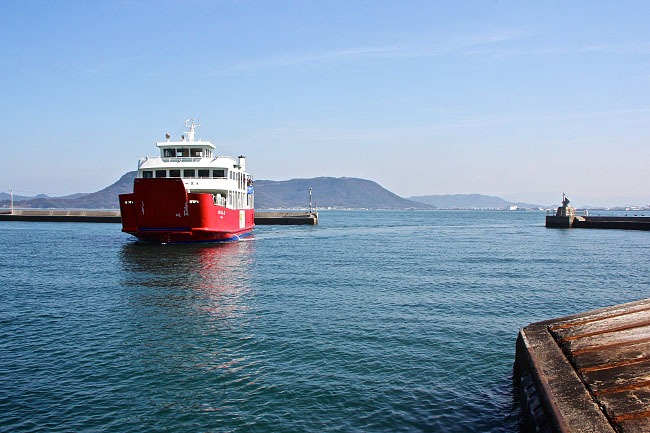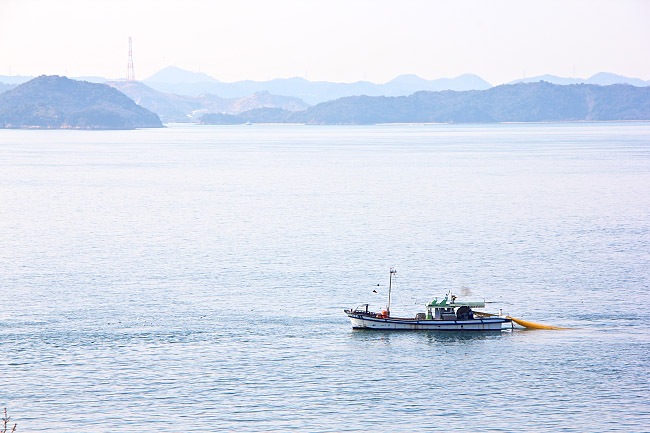 Ogijima
My next stop was to the small island of Ogijima located just another 20-minute ferry ride north of Megijima. This tiny island, which can be navigated entirely on foot in less than a day, features its exhibits mainly in the lovely, picturesque fishing village that makes up its main port. Most of the installations here are set up in and around beautiful old homes, which really lets this place's quiet charm shine.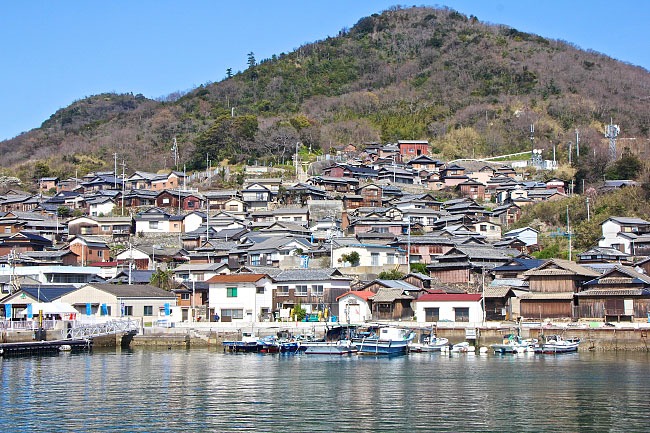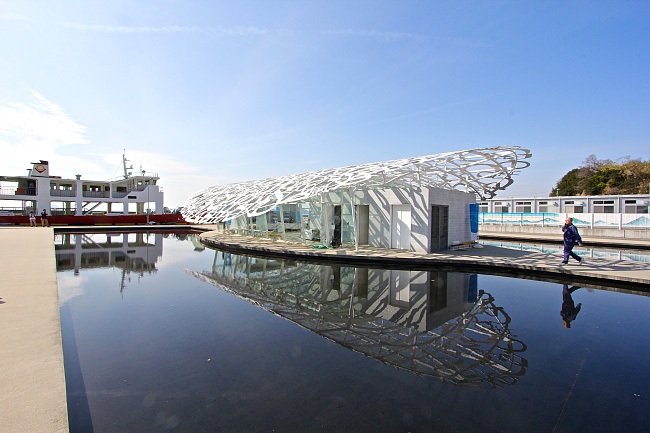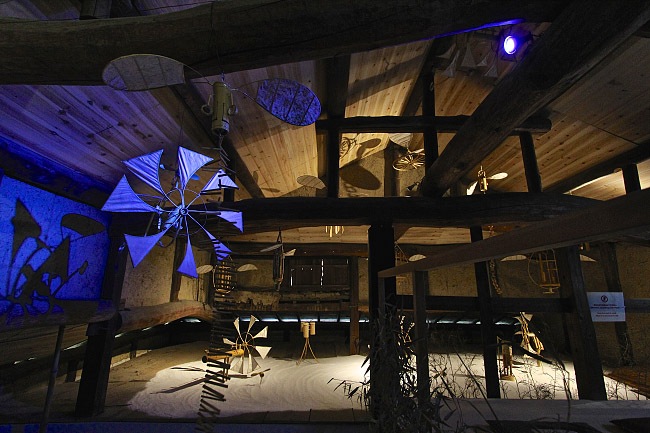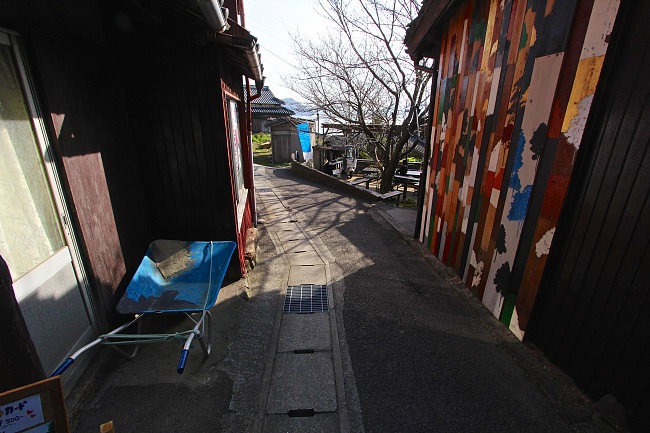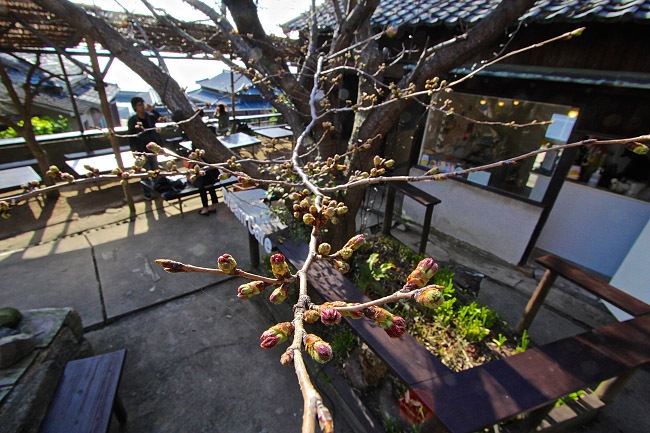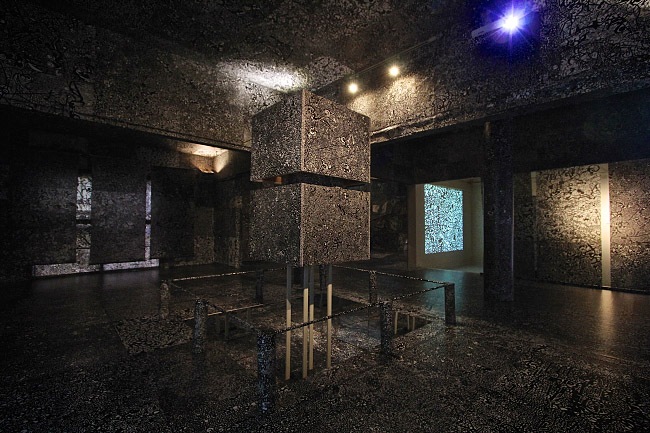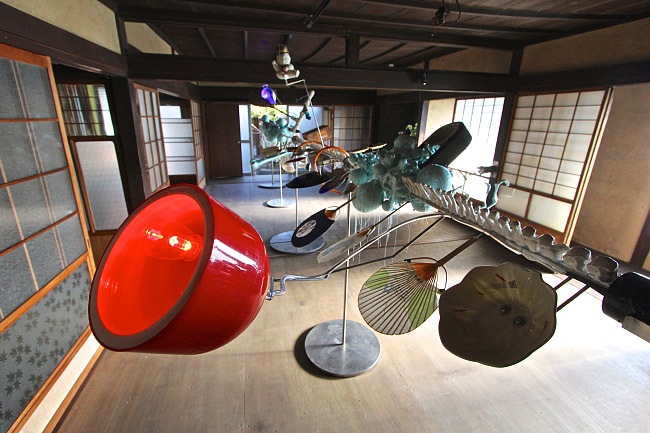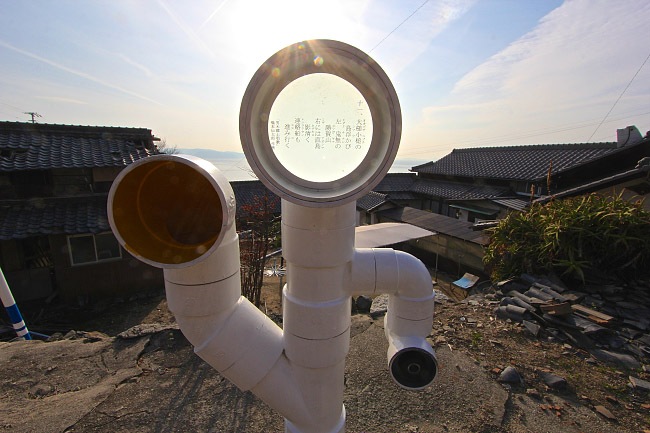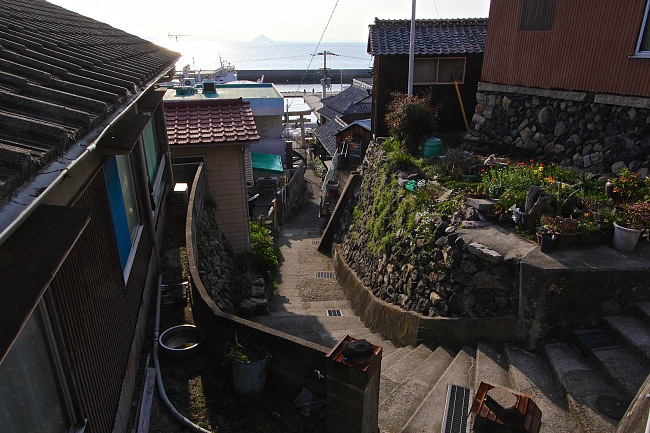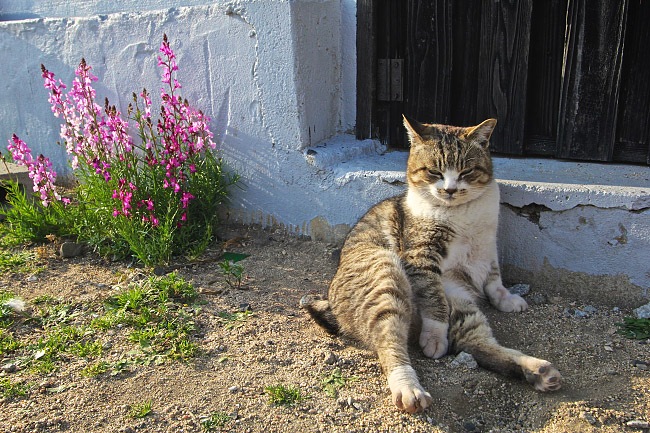 Naoshima
On my second day of island-hopping, I made my way again from Takamatsu port to the relatively larger island of Naoshima. Naoshima is one of the epicenters of the new art and revitalization movements across Setouchi, thanks in large part to the Benesse Corporation which built some of the area's first art contemporary museums. In addition, the island is famous for one of the original Art House Projects, taking abandoned old houses and other buildings and transforming them into art installations and venues for contemporary art.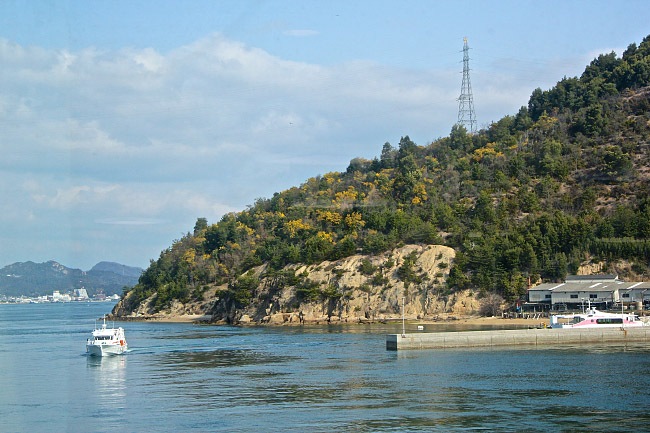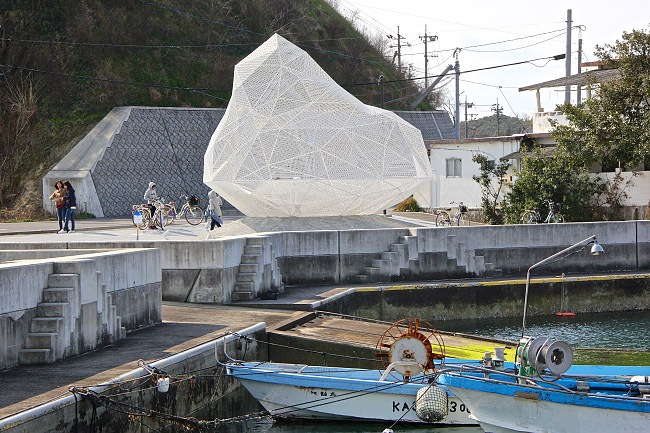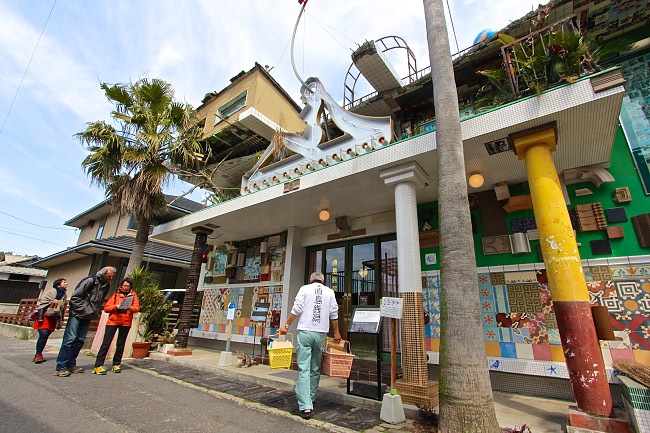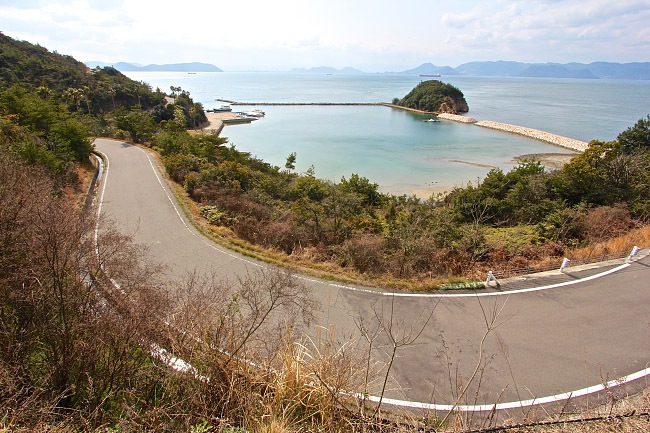 One highlight of this year's festival on Naoshima is a new Cherry Tree Labrynth. Built into a relatively remote, quiet clearing in the trees between to ponds, this atmospheric landscape installation features over 130 cherry trees which, when in bloom, should give a beautiful, mysterious atmosphere. During my visit on March 24, I was a little too early to catch the trees in bloom, unfortunately. But, the buds on the trees were already beginning to expose themselves and look to be ready to start opening in the next few weeks. This will definitely be an impressive sight in early-mid April!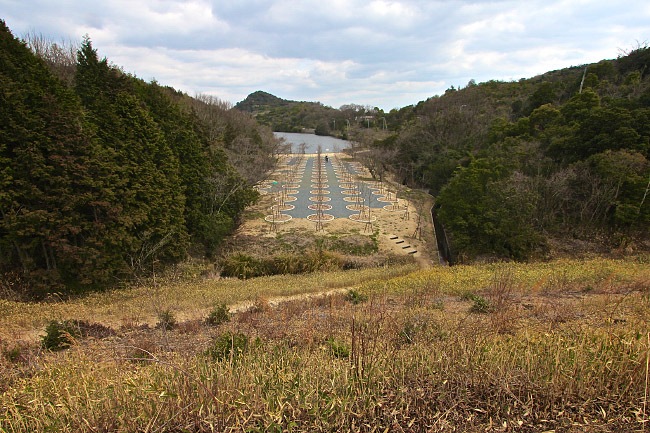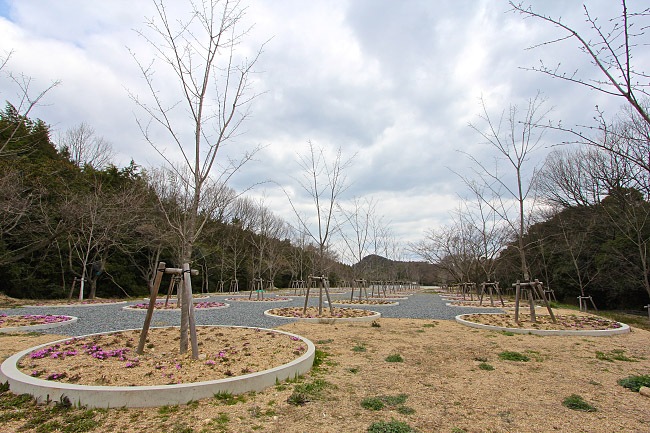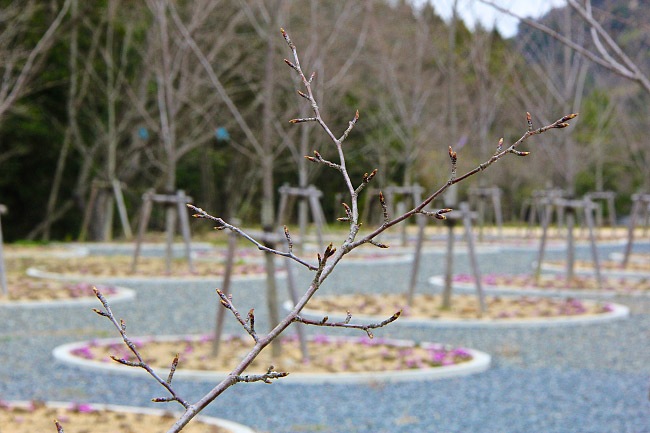 Navigating around the hilly island can be an arduous task on-foot, so I rented an electric-assisted bicycle for my half-day stay for just 1500 yen, which made for a great way to explore the many scattered exhibitions (normal bicycles are available for 500 yen as well). Buses also run throughout the day to many of the island's major sites.