Ogijima Island

Small island with a lighthouse and lovely village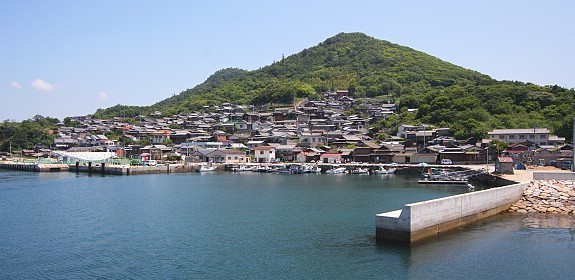 Ogijima is a venue of the 2019 Setouchi Triennale:
| | |
| --- | --- |
| Spring Session: | April 26 to May 26 |
| Summer Session: | July 19 to August 25 |
| Autumn Session: | September 28 to November 4 |
Ogijima (男木島), brother island of nearby Megijima, is found in the Seto Inland Sea, a slow-paced 40 minute ferry ride from Takamatsu. Home to around 150 people, the island is just two kilometers long and one kilometer wide.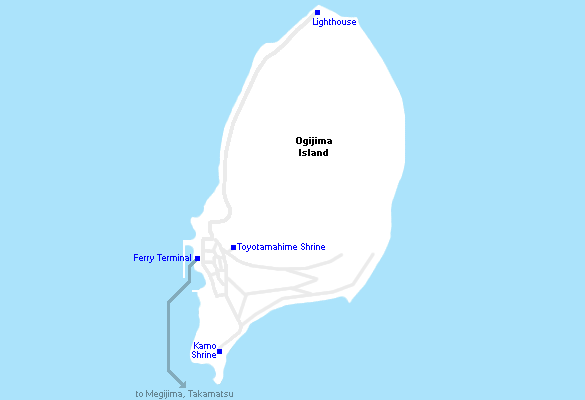 Ogijima is essentially a set of mountains poking out of the sea, with a single village and ferry terminal on the southern end and a lighthouse at the northern end separated by a forested interior. Visitors can walk to the lighthouse and its small accompanying museum in about 30 minutes from the ferry terminal on a pleasant, narrow road through the fields and forest.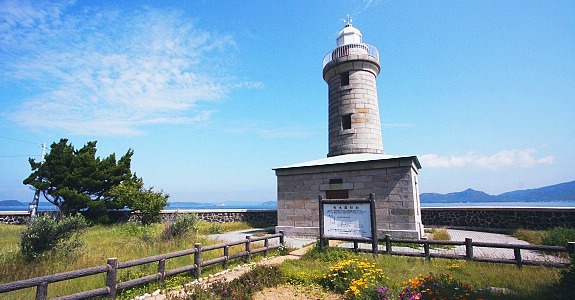 Ogijima's only village is huddled up on the mountain slope overlooking the harbor. Visitors can explore the charming village and walk among the wooden houses which are connected by a confusing network of narrow lanes. Halfway up the mountain, overlooking the rest of the village, is the Toyotamahime Shrine, which people come to pray for a safe delivery in childbirth.
Ogijima is one of the venues of the Setouchi Triennale art festival. About 20 installations can be seen on the island during the 2019 art festival, including about ten art pieces which have remained permanently installed on the island from the previous festivals. They range from conventional indoor artwork to outdoor installations and projects incorporating entire homes. Many of the art pieces are open for viewing everyday during each session of the Setouchi Triennale but are closed on weekdays and during winter outside of the art festival.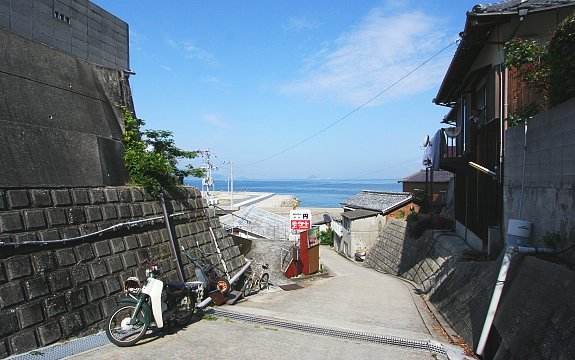 Getting to Ogijima Island
A ferry operates every two hours between Takamatsu Port, Megijima and Ogijima. The one way ride between Takamatsu and Ogijima takes 40 minutes and costs 510 yen.
How to get to and around Takamatsu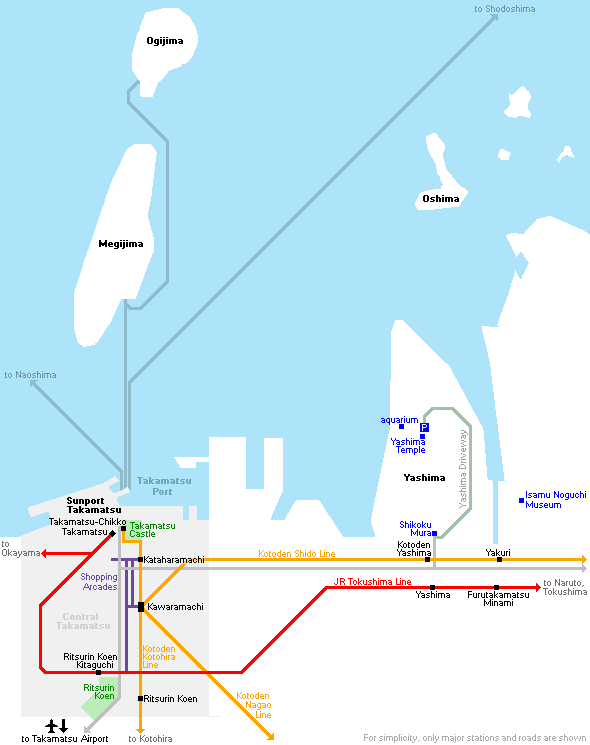 Getting around Ogijima Island
Ogijima is small and can be explored entirely on foot. The lighthouse, which is located on the opposite side of the island from the ferry terminal, can be reached in a 30 minute walk. In addition, electric assist bicycles can be rented from the ferry terminal for 500 yen per three hours.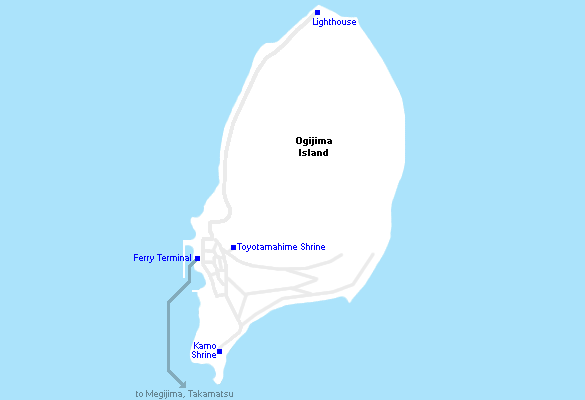 External Links and Resources