Isamu Noguchi Garden Museum
On Japanese American artist Isamu Noguchi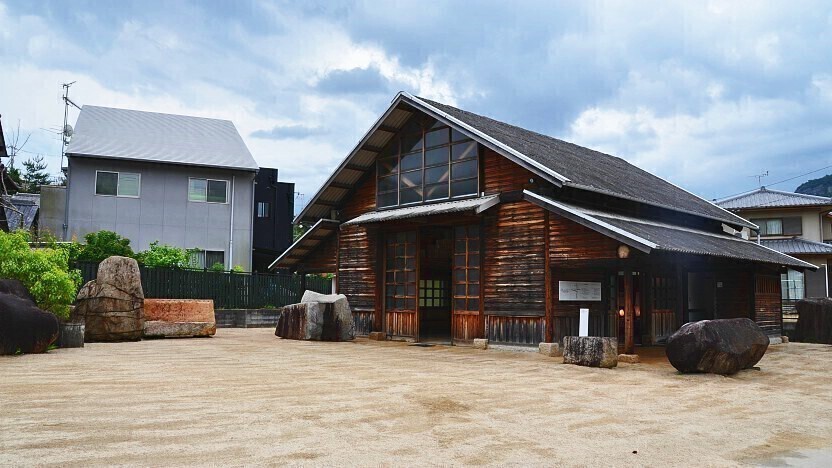 Isamu Noguchi (1904-1988) was a prominent Japanese American artist, sculptor and landscape designer. Although born, educated and based in the United States, Isamu Noguchi maintained a workshop in Japan and spent months at a time working there towards the end of his nearly 65 year long career. Noguchi's major works include bridges at the Hiroshima Peace Park, Moerenuma Park in Sapporo, the garden at the UNESCO headquarters in Paris and an influential line of modern furniture designs among others.
Isamu Noguchi's Japanese home and workshop were located in Mure, a small town near central Takamatsu that is famous for its stone masonry. After Noguchi's death, the workshop was converted into the Isamu Noguchi Garden Museum which exhibits both his art and his work and living space. The museum can be seen on guided tours by prior appointment only (see details below).
The tour starts with a visit to his workshop, a relocated Edo Period storehouse, laid out with his tools as if he were about to enter. In the yard outside the workshop are almost 150 stone sculptures, many of which are unfinished. A dozen finished sculptures are exhibited in a large Meji Period warehouse nearby which Noguchi relocated and restored. "Energy Void", the largest of the artwork on display, is a 3.6 meter tall sculpture of black Swedish granite that the building was literally built around.
After visiting the workshop and warehouse, the tour continues across the street to Isamu Noguchi's home, a relocated Edo Period merchant residence which the artist redesigned to suit his taste and comfort while retaining traditional Japanese aesthetics. Finally, visitors are taken up to the gardens on the hill behind his home which he designed for his 80th birthday.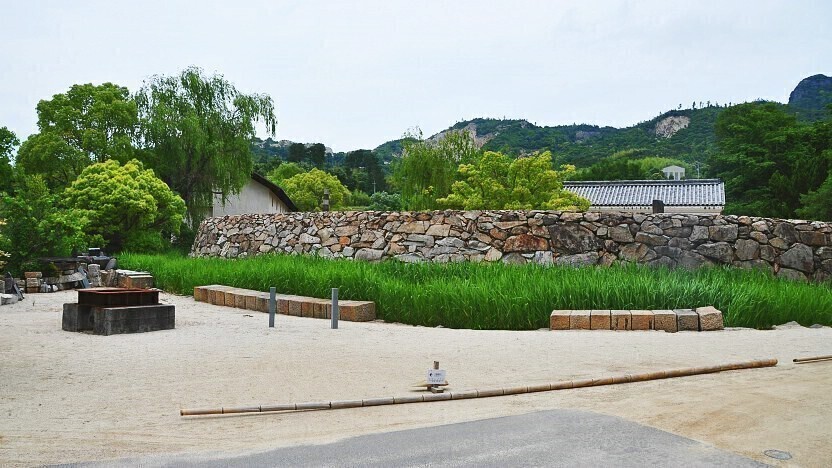 By Kotoden train
From Takamatsu-Chikko Station take a train to Kawaramachi Station (5 minutes) and change to the Kotoden Shido Line to Yakuri Station (20 minutes). The entire journey takes about 30 minutes and costs 350 yen. There are connections every 10-20 minutes. From Yakuri Station it is a 20-25 minute walk to the museum (bring a good map for orientation). Alternatively, there is a taxi stand next to Yakuri Station, and a taxi ride takes about five minutes and costs around 700 yen.
By JR train
Take a local train from Takamatsu Station to Furutakamatsu Minami Station. The one way trip takes 20 minutes, costs 260 yen and there are one or two departures per hour. From the station it is a 30-40 minutes walk to the museum (bring a good map for orientation). Alternatively, a taxi ride takes about ten minutes and costs around 800 yen.
By bus
From Takamatsu Station take Kotoden Bus line number 73 bound for Aji Onsen (庵治温泉) and get off at Inori Iwa Yoichi Koen-mae (祈り岩与一公園前). The one way ride takes about 35 minutes, costs 500 yen, and there is about one bus per hour. The museum is a 5-10 minute walk from the bus stop.
How to get to and around Takamatsu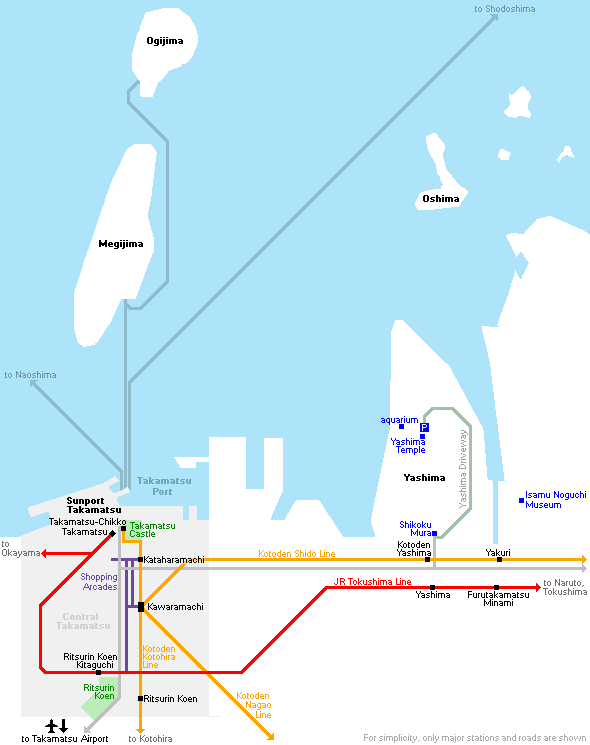 The museum can be seen on guided tours by prior appointment only. Three tours are held per day on Tuesdays, Thursdays and Saturdays beginning at 10:00, 13:00 and 15:00. The museum is closed during the
New Year
and
Obon
holidays.
To make a reservation from outside of Japan, send a request by fax (+81 87 845 0505) or email to the museum with the number of people in your group, your names, ages, a contact address and your requested reservation date and time slot, along with two alternatives in case your first choice is unavailable. Requests must be made at least two weeks in advance. You will be notified of your reservation details.
From within Japan send the same information as above on a special self-addressed, stamped return postcard ("ofuku hagaki"), which are available from the post office. The request must reach the museum (Isamu Noguchi Garden Museum, 3519 Mure, Mure-cho, Takamatsu-shi, Kagawa-ken, 761-0121) at least two weeks before the date of your intended visit, and a reply indicating your reservation date and time will be sent to you by postcard.
An admission fee of 2200 yen per person is paid at the time of the visit.
Questions? Ask in our forum.