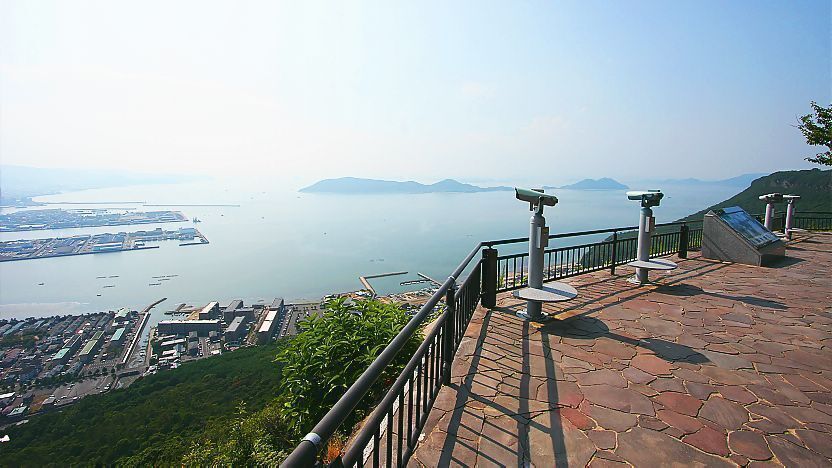 Yashima (屋島, lit. "roof island") is a flat topped mountain just outside of Takamatsu's city center. It was the site of an important 12th century battle during the Gempei War between the Taira and Minamoto Clans. Here the Taira were defeated in what was to be the last battle before their final destruction.
Around the flat summit are some attractions related to the mountain's history as a battleground, including a Monument to the Battle of Yashima and Chinoike ("blood pond"), a pond which is said to have turned red with blood after the victorious Minamoto washed their swords in it.
Yashima offers great views of Takamatsu and of the Seto Inland Sea. Near the many viewpoints around the mountaintop are shops where you can buy small clay discs, which are thrown off the mountain for luck. This is meant to symbolize the victorious Minamoto warriors throwing off their headpieces after defeating the Taira.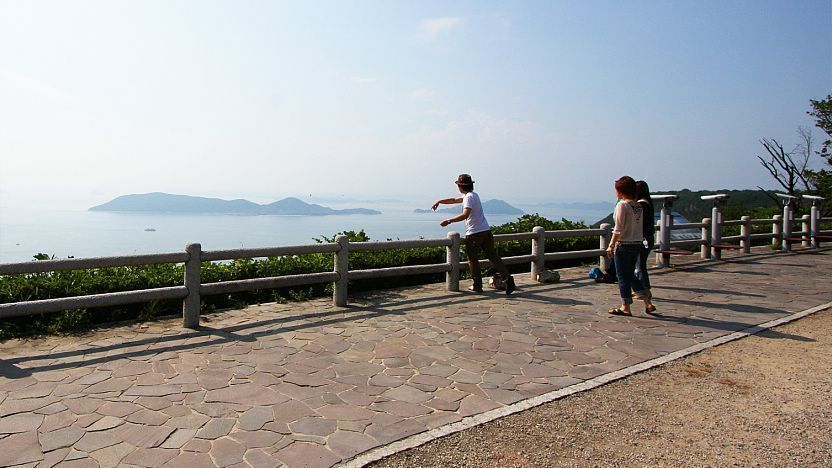 Near the summit's parking area is Yashima Temple, the 84th of the 88 temples on the Shikoku Pilgrimage. In addition to a number of buildings, each seemingly of a different era, the temple also has a modern museum which displays artifacts from Yashima's history.
About a five minute walk from Yashima Temple is the aging New Yashima Aquarium, which features dolphin and seal shows. At the base of Yashima lies Shikoku Mura, an open air museum exhibiting traditional farmhouses, storehouses, bridges, and other structures from all over Shikoku Island.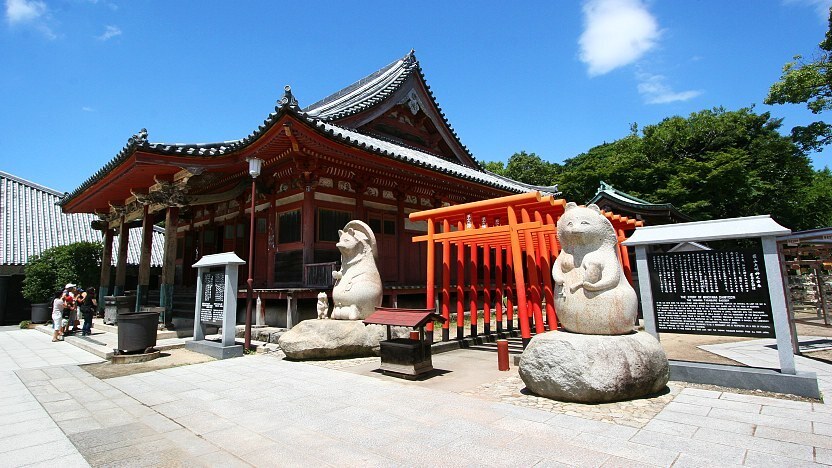 The attractions on Yashima are located within walking distance of each other around the mountain's flat summit. Yashima can be reached from central Takamatsu by Kotoden or JR trains. There used to be a cable car serving the mountain, however, it was discontinued in 2004.
By Kotoden
Take a train from Takamatsu-Chikko Station to Kawaramachi Station (5 minutes, frequent departures) and transfer to the Shido Line. Get off at Kotoden Yashima Station (15 minutes, 3 trains/hour). The entire trip takes about 30 minutes and costs 330 yen. From the station, the Yashima Sanjo Shuttle bus runs once per hour to the summit (10 minutes, 100 yen).
By Japan Railways
Take a local train from JR Takamatsu Station in the direction of Tokushima to Yashima Station (15 minutes, 220 yen, 1 or 2 trains/hour). From the station the Yashima Sanjo Shuttle bus runs once per hour to the summit (20 minutes, 100 yen).
By rental car
A former toll road, the Yashima Driveway, leads to the top of Yashima. It is now free of charge to use and is open from 6:30 to 22:00. Parking costs 300 yen.
How to get to and around Takamatsu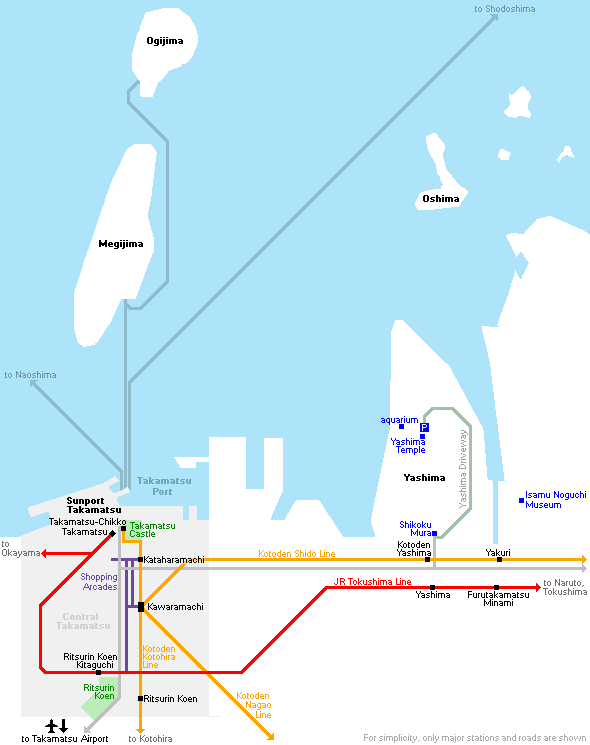 Yashima Temple Museum
Admission
Temple Grounds: Free
Temple Museum: 500 yen
New Yashima Aquarium
Hours
9:00 to 17:00 (entry until 16:30)
Questions? Ask in our forum.