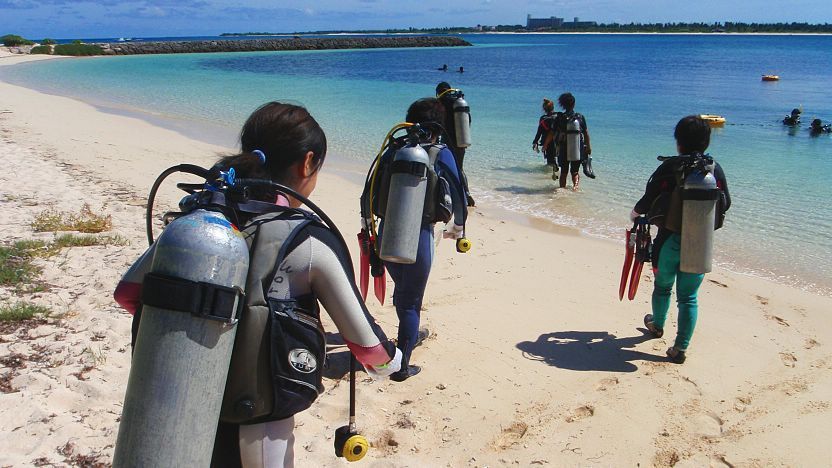 An island country stretching from the subtropic to the subarctic zone, Japan offers a large number of diverse diving opportunities from coral reefs to ship wrecks, schools of manta rays and hammerhead sharks, volcanic terrain and even drift ice diving.
Japan's most popular diving destination are the southern islands of Okinawa, including Miyako, Ishigaki, Iriomote, Yonaguni and the Kerama Islands, where water temperatures are pleasant from April to November and the seas are particularly colorful. But diving is also possible in Japan's more northern latitudes, although the main season there is usually limited to the summer months. Destinations include Miyazaki, Kochi, the Izu Peninsula, and the Izu Islands among others.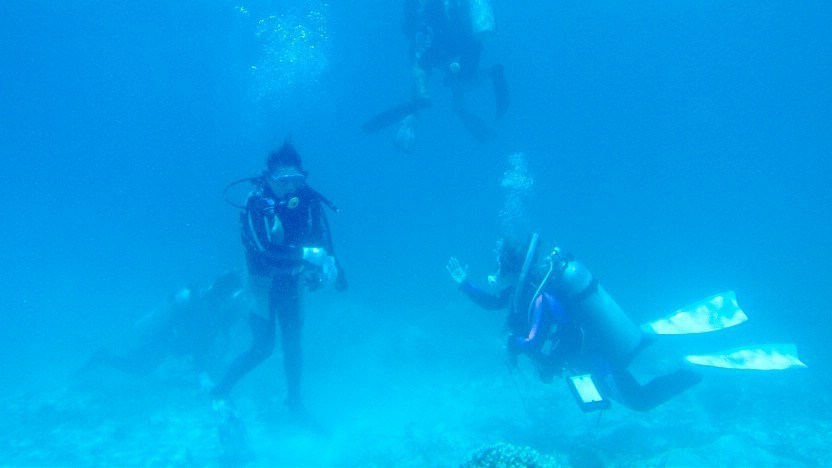 Joining a tour is the easiest and most common way to enjoy diving in Japan. Dive tour companies typically offer introductory diving, fun diving as well as diving certification courses. While dive shops catering to English-speaking tourists are not uncommon in Okinawa, they can be more difficult to find in the rest of Japan.
Both beach and boat dives are available. Boat tours are the more common of the two as it is more convenient to move between dive sites, but they are also slightly more expensive. Gear rental is almost always available, and participants need only bring their towels, change of clothes, insurance card and diver's license if applicable.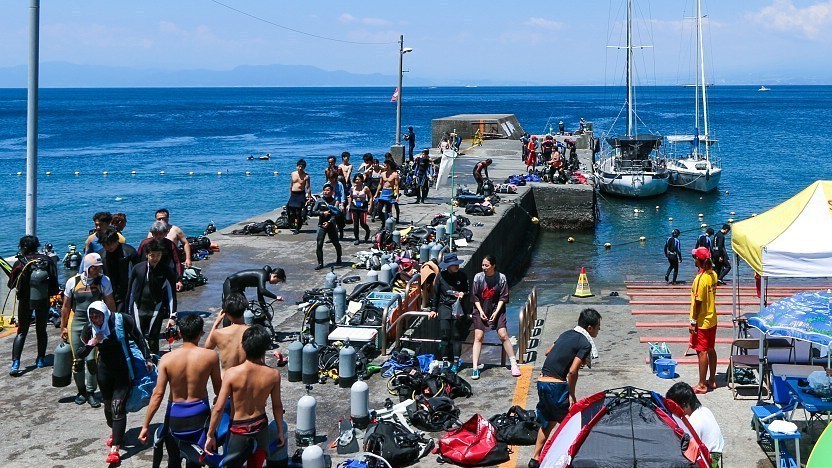 Introductory experience dives do not require a diving license and are open to almost anyone. Introductory dives usually reach depths of no more than ten meters and typically have a ratio of one instructor to two participants. The cost for a single introductory dive starts from around 10,000 yen, including all the diving gear. The actual dive typically lasts for around 20 to 60 minutes.
Those with a diving license can participate in fun dives. Single dives typically cost around 8000 yen, two dives around 15,000 yen and three dives around 20,000 yen. Night diving and private tours are also offered at higher rates. While the cost for fun dives usually includes the oxygen tank and weights, a separate rental fee of a few thousand yen is often charged for wetsuits, masks, snorkels, fins and regulator kits.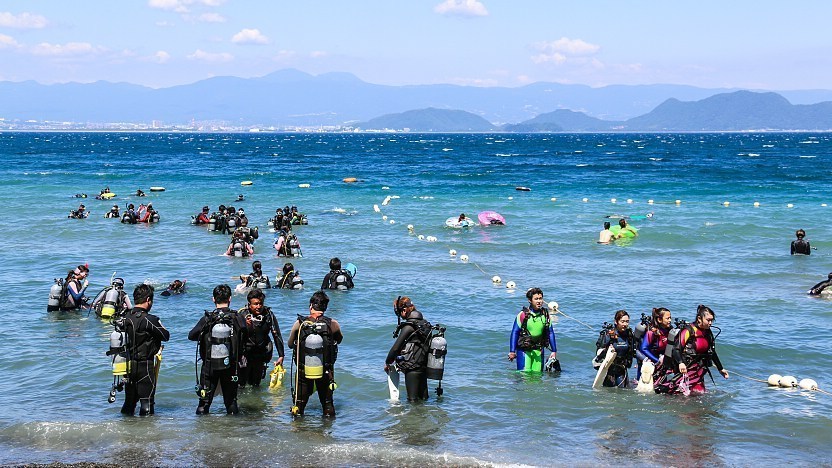 Questions? Ask in our forum.