Zazen Meditation Experience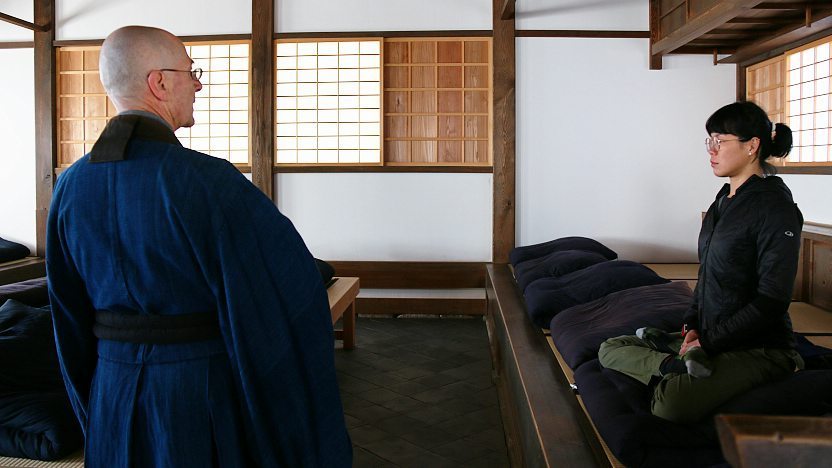 Zazen (座禅) is a popular form of Buddhist meditation in which participants sit for lengthy periods to try to achieve inner peace and explore the meaning of existence. It is particularly central in Zen Buddhism but also practiced in other Buddhists sects. A number of temples across Japan offer zazen sessions to visitors, varying from easy 5-minute trials to more involved experiences. Sessions typically cost between 500 and 3000 yen.
A typical session consists of sitting cross-legged on the floor of a temple in silence for 15 to 45 minutes. Cushions are often provided, and sessions usually include a short lecture on the practice and Buddhism. Sometimes participants face a temple garden. In some Buddhist schools, a monk or priest periodically hits the participants with a wooden stick to encourage them in their concentration. Focus during meditation differs between schools, varying from mental exercises to encouraging participants to think about nothing.
Many temples across Japan offer zazen sessions. Some require advance reservations, while others do not. Travel activity reservation websites, such as Klook, also list zazen experiences. Meditation sessions are also offered to staying guests at many temple lodgings.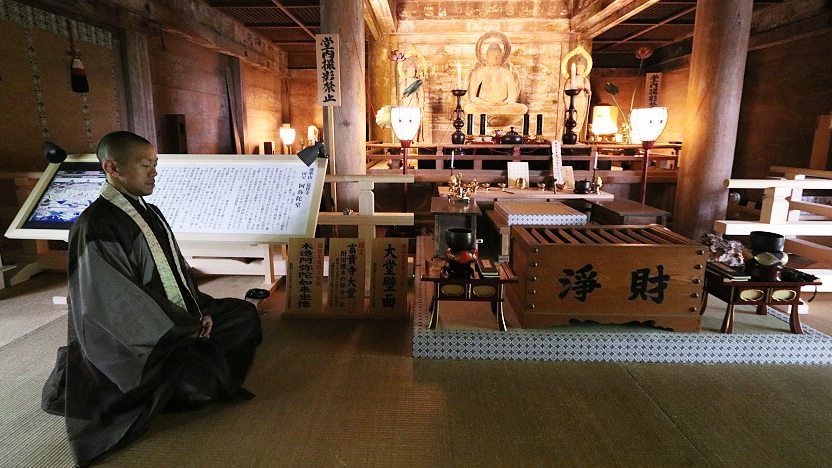 Questions? Ask in our forum.