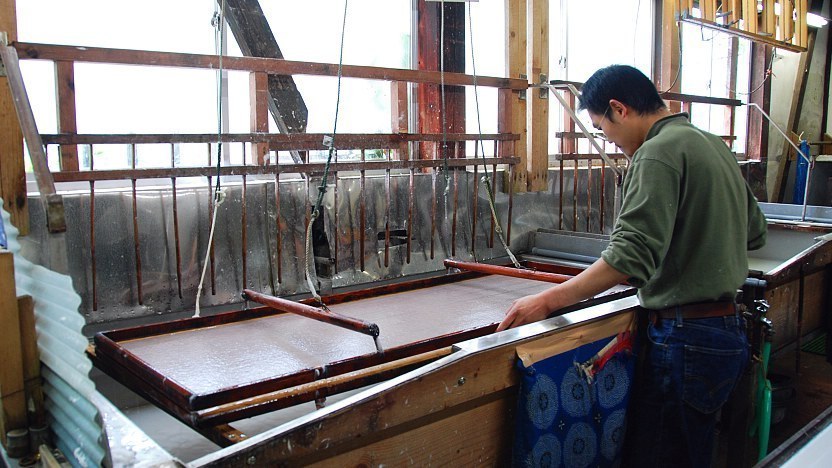 Washi (和紙) is traditional Japanese paper made using the fibers of various plants. It is admired internationally for its strength and look, and has for centuries been used for multiple purposes including writing on, wrapping gifts and the manufacture of shoji screens. Washi making is a popular cultural activity in Japan, with many areas across the country being famous for the paper. While instruction is usually in Japanese, the steps involved are relatively easy to follow.
Famous regions for washi include Kochi (Tosa Washi), Fukui (Echizen Washi), Gifu (Mino Washi), Shimane (Sekishu Washi), Tottori (Inshu Washi), Kyoto (Kurotani Washi) and Tokushima (Awa Washi) among others. Experiences are often offered at folk museums or individual washi workshops in areas famous for washi.
Washi is made by moving a frame around a vat containing a chemical solution with pulp and water until a fibrous sheet sticks to the frame. Following this, the sheet is removed and laid on a flat surface where participants can decorate their washi before it is left to dry. The experience typically takes 10-30 minutes and costs 500-1000 yen per person. Advance reservations may or may not be required. Participants can usually take their creation home, which makes for a nice souvenir.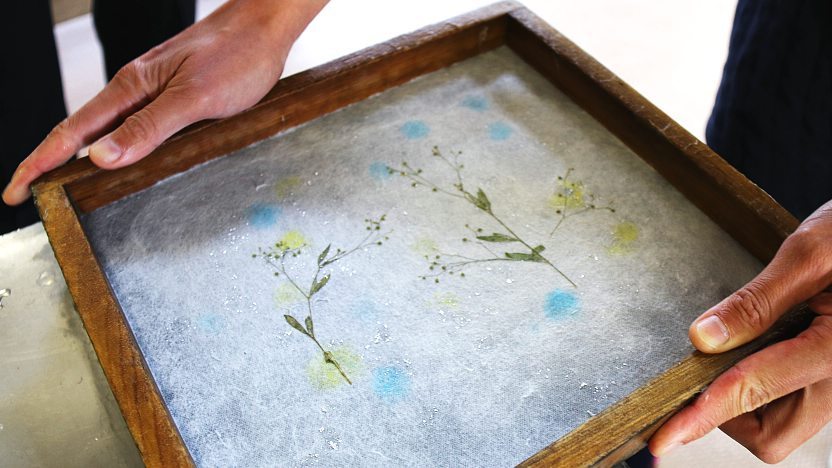 Questions? Ask in our forum.