Inuyama Castle
One of Japan's oldest surviving castles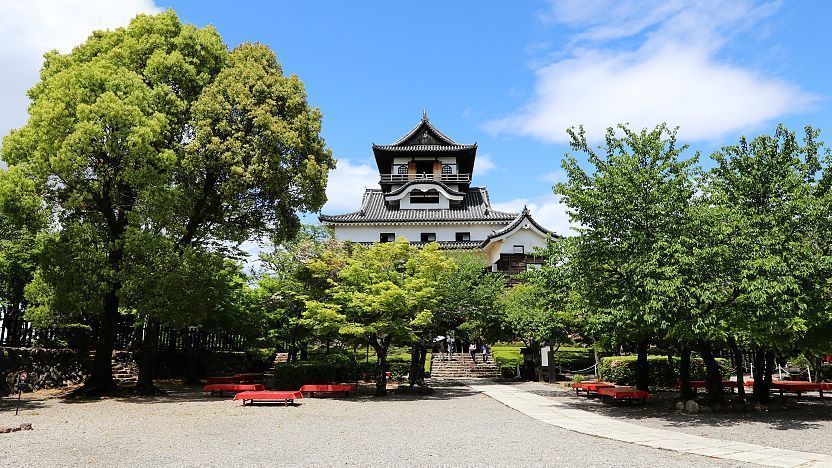 Inuyama Castle (犬山城, Inuyamajō) was initially constructed in 1537, and its donjon is one of Japan's oldest extant. It is one of only twelve original castles left in Japan (i.e. castles whose main keeps have survived intact the natural disasters and wars since the end of the feudal age in 1868). Inuyama Castle is also one of only five castles whose main keeps have been designated as national treasures. The other four are Himeji Castle, Matsumoto Castle, Hikone Castle and Matsue Castle.
The castle stands on top of a small hill next to Kiso River. The main keep's structure is built almost entirely with wood and rocks, and its interior is beautifully preserved and retains an authentic feel without modern additions that reconstructed castles sometimes include, such as elevators.
A conserved feature are the steep stairs, which visitors can scale up four stories to get to the top level and be rewarded with panoramic views over the castle grounds and Kiso River. It is also interesting to view the various chambers in the keep, including a lookout that was used to watch for approaching enemies and a room with holes that stones could be thrown down during times of enemy invasion.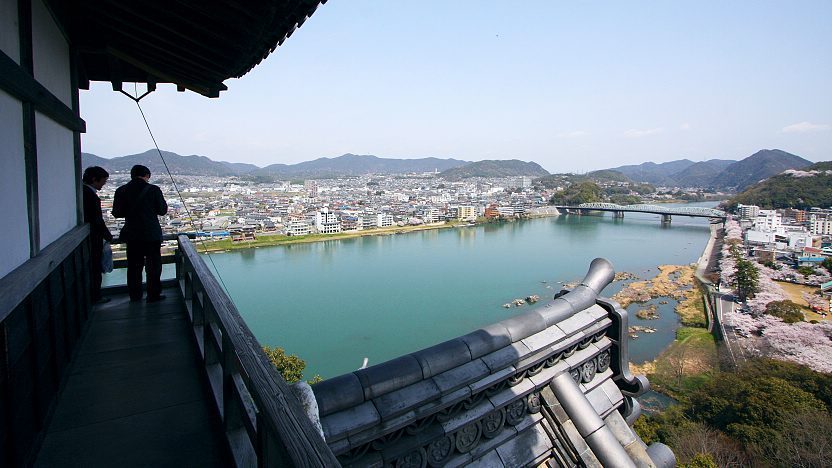 The castle can be reached in a 15-20 minute walk from either Inuyama Station or Inuyama-Yuen Station, the latter being a little bit closer. Both stations are served by Meitetsu Railways.
How to get to and around Inuyama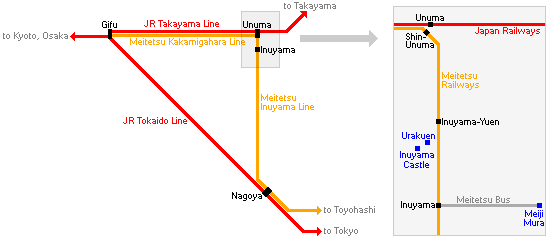 Hours
9:00 to 17:00 (entry until 16:30)
Admission
550 yen (castle only)
1450 yen (castle and
Urakuen
)
Questions? Ask in our forum.