Meiji Mura (ľżÄíĹ║, meaning "Meiji Village") is one of Japan's several outstanding open air museums, displaying over sixty buildings from the Meiji Period (1868-1912). This era followed the end of Japan's feudal age, and its architecture is characterized by a strong influx of Western architecture.
The theme park-like museum is located in Inuyama, one hour outside of Nagoya, in a vast wooded area next to Iruka Pond. Meiji Mura is one of the most visited open air museums in Japan. It takes at least half a day to explore the spacious museum grounds and cover all of its exhibits.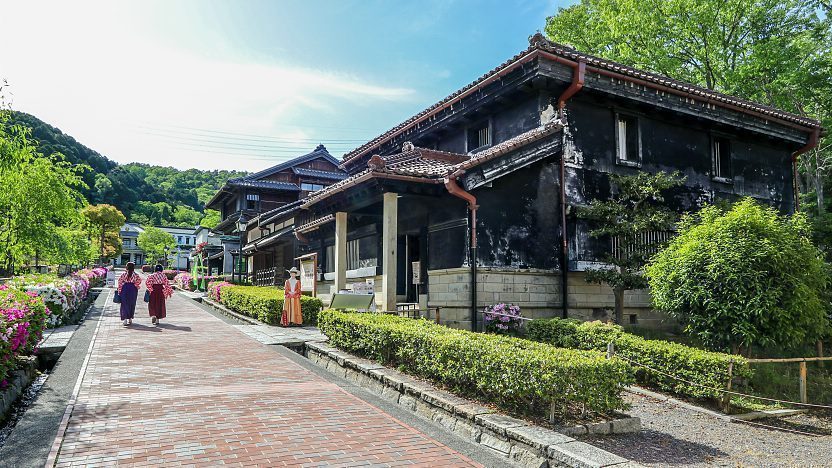 Few of the buildings constructed in the Meiji Period survive in Japan today, as most of them were destroyed during the war or lost to city redevelopment. A collection of representative buildings from across the country have been relocated to Meiji Mura in order to preserve the period's architectural and cultural heritage. Among them are the entrance hall of Tokyo's old Imperial Hotel and Kyoto's St. Francis Xavier's Cathedral.
Other attractions include the former Kanazawa Prison, Sapporo's telephone exchange, Mie's prefectural office, Nagasaki's foreign settlement, as well as hospitals, sake breweries and schools. Some buildings have been converted into cafes, candy stores or traditional game stalls for visitors to enjoy. There is also a village bus which runs the length of the village, as well as a tram and a steam locomotive.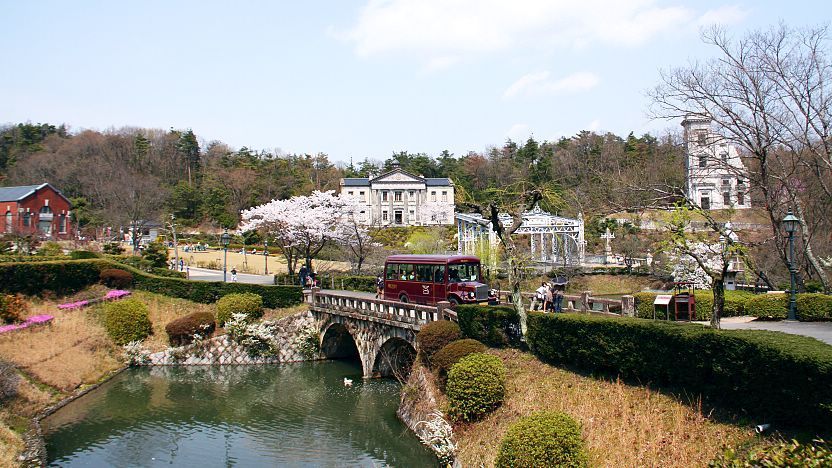 Meiji Mura is located in Inuyama, about one hour outside of Nagoya.
From Nagoya Station, take the Meitetsu Inuyama Line to Inuyama Station (30 minutes, 570 yen one way) and transfer to a Meitetsu bus to Meiji Mura (20 minutes, 430 yen, 1-3 departures per hour). The Japan Rail Pass is not valid on Meitetsu trains and buses.
How to get to and around Inuyama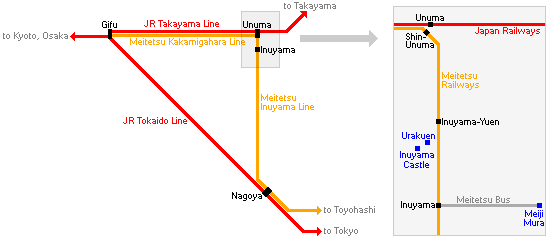 Hours
9:30 to 17:00 (March to July and September to October)
10:00 to 17:00 (August)
9:30 to 16:00 (November)
10:00 to 16:00 (December to February)
Closed
Tuesdays from December to February and from late July to early September (unless Tuesday is a
national holiday
), December 31 and occasional closures for maintenance.
Admission
2000 yen (additional 1300 yen for unlimited rides on the village bus, tram and train)
English
Good (English audio guide also available)
Questions? Ask in our forum.