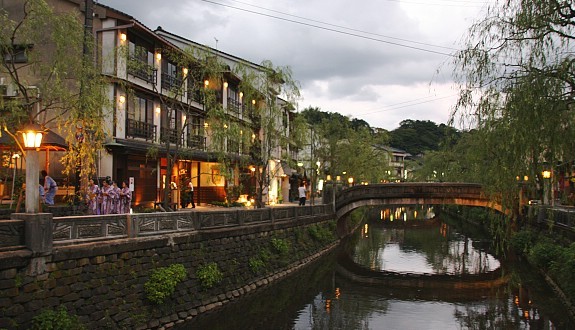 In some onsen resort towns, large ryokan provide everything from restaurants and entertainment to gift shops, all within the same complex. While this is convenient to the guests, the unfortunate effect is that the surrounding streets become deserted and other businesses, such as souvenir shops, struggle to survive.
Kinosaki has been successful in avoiding this developmental pitfall, however, with a policy of sharing resources and averting overdevelopment: the ryokan encourage their guests to explore the walkable town, promote other local businesses and provide their guests with tickets for free admission to the public baths.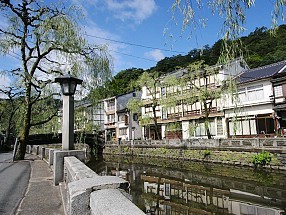 Consequently people are out on the streets, giving the town a lively feel. From the early evening, visitors dressed in yukata stroll the streets to and from the public baths. They stop at the locals shops, have an ice cream, or spend some time at one of the nostalgia-inducing game arcades where you can try out vintage pachinko, smart ball (similar to pinball) and target shooting games.
During the day, there are a number of attractions besides bathing. In the center of town is the Bungeikan, a museum devoted to Kinosaki's literary influence and a point on a walking tour of literary monuments. To the north is a ropeway that leads halfway up the mountain to Onsenji and continues on to the summit viewpoint.
Further away from the town are Kinosaki Marine World (an aquarium park) and Konotori no Sato (an oriental stork sanctuary).