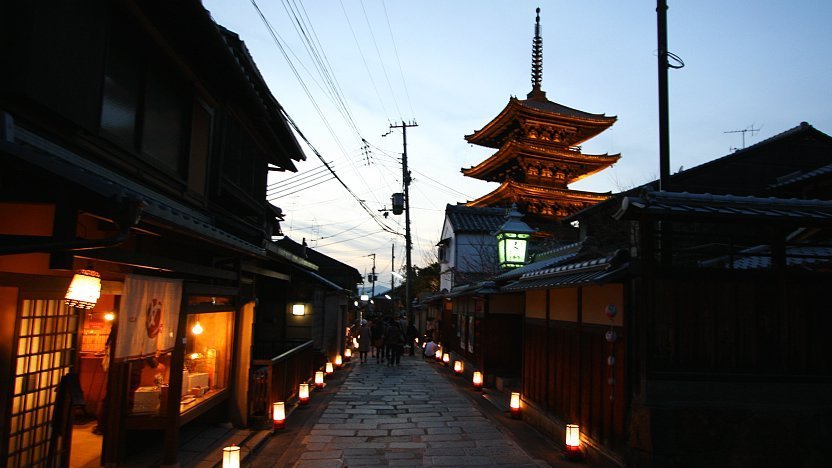 Hanatoro (‰Ô""˜H, Hanatōro), which means "flower and light road", is a set of illumination events that take place in the Higashiyama District of Kyoto in March and the Arashiyama district of Kyoto in December. During Hanatoro the streets are illuminated by thousands of lanterns set throughout popular areas combined with flower and light displays.
Many temples and shrines are illuminated and have special extended viewing hours. In addition, live and street performances are held at stages around the area. The pleasant and unique atmosphere of Hanatoro attracts many visitors who can stroll the streets and see a different side of Kyoto.
Arashiyama Hanatoro
The next Arashiyama Hanatoro is expected to be held in mid December 2022.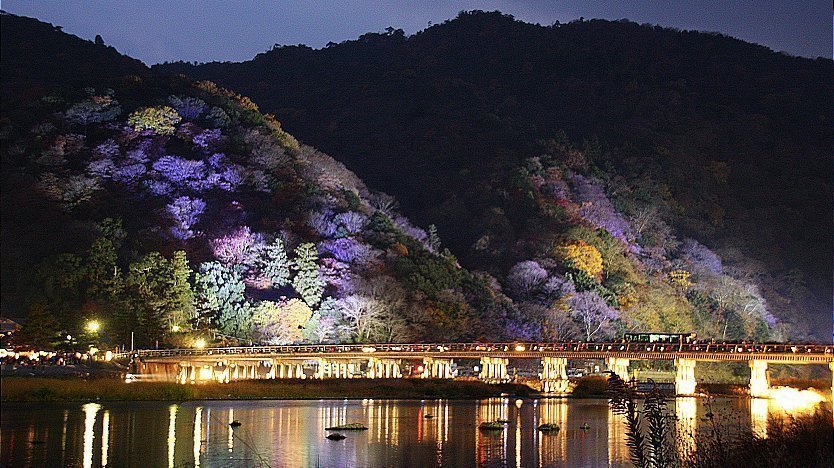 Arashiyama is a pleasant district on the outskirts of Kyoto that holds its Hanatoro every December. For ten days, more than five kilometers of streets around the town center and along the river are lit up by lanterns. Many temples and shrines in the area are illuminated and have special extended hours.
Among the most spectacular attractions are the iconic Togetsukyo Bridge spanning the river and the bamboo grove behind Tenryuji Temple. Both are illuminated during Hanatoro with the Togetsukyo Bridge being particularly beautiful as it is lit up along with the surrounding mountainsides (in 2020, the bamboo grove will not be illuminated).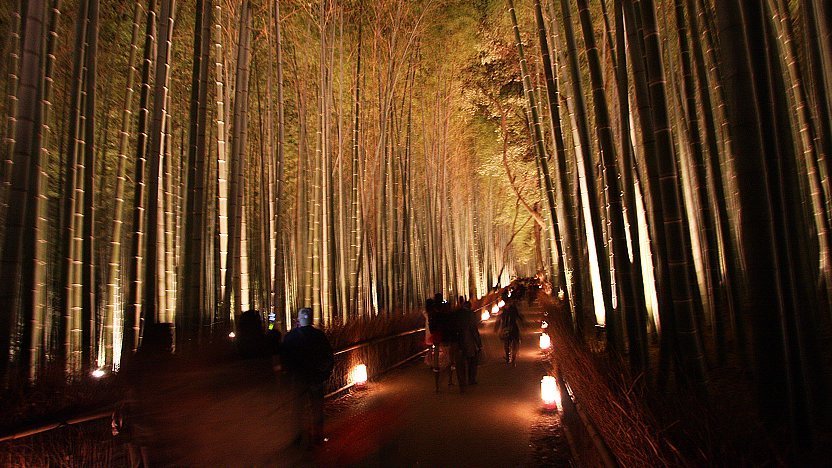 Higashiyama Hanatoro
The next Higashiyama Hanatoro is expected to be held in early March 2023.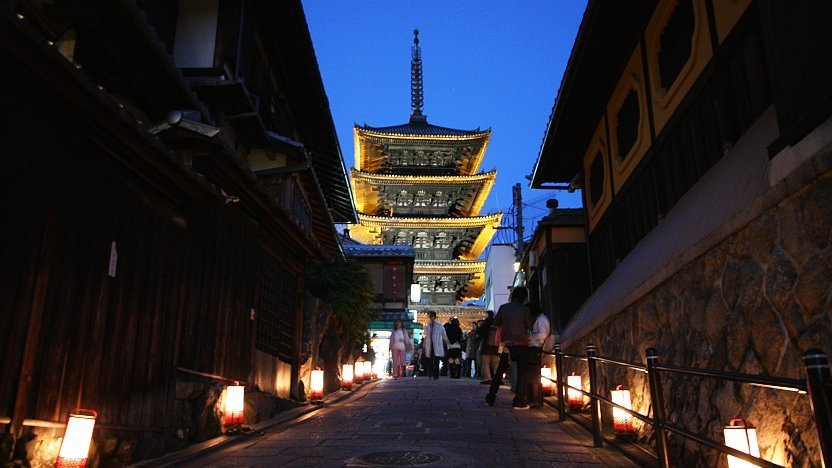 During the March Hanatoro the streets of Kyoto's historic Higashiyama District are lined by more than 2400 lanterns that stretch from Shorenin all the way to Kiyomizudera. Nearly all of the popular temples and shrines in the district are illuminated and have extended opening hours.
The Hanabutai stage is set up in Kodaiji Temple Park where daily live music, dance and performances are held. Additionally, performance areas in front of the large central weeping cherry tree (shidarezakura) in Maruyama Park and Kiyomizudera are set aside for street performances.
Many shops also have extended opening hours during Hanatoro, and in combination with the illumination events makes for a pleasant evening atmosphere which attracts many people to the area during a time of the day when it is usually rather deserted.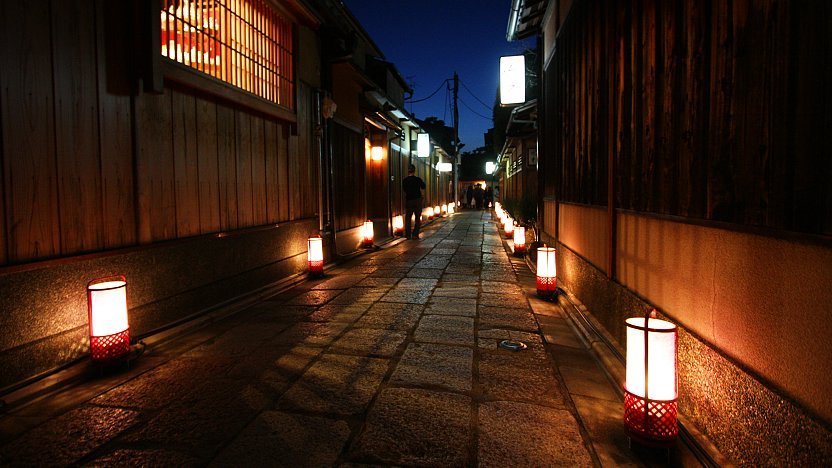 Arashiyama Hanatoro
Hours
17:00 to 20:30, December 10 to 19, 2021
Higashiyama Hanatoro
Hours
18:00 to 21:30, March 4 to 13, 2022
Questions? Ask in our forum.
Arashiyama Hanaikada

A little, superior ryokan right near Togetsukyo Bridge in Arashiyama. Free transfer from JR station. Private bath and open-air baths available. 5min walk to the Bamboo Groves.

View site

Sponsored
Top rated in Kyoto
powered

by