Shimabara Castle
Reconstructed castle with nearby samurai district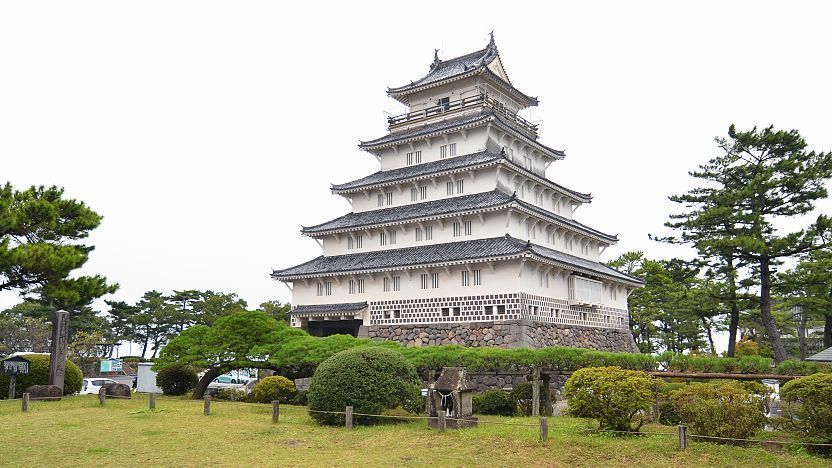 Shimabara Castle (島原城, Shimabarajō), is a white walled castle built during the early Edo Period as the seat of the local feudal lord. The castle was the extravagant centerpiece of the feudal domain and was far larger than those found in domains of similar status. The heavy taxation that was imposed to pay for its construction, together with the religious persecution of local Christians, were major factors that led up to the Shimabara Rebellion (1637-1638).
Shimabarajo was eventually destroyed during the Meiji Period (1868-1912). The current buildings are concrete reconstructions from 1964. The five-story keep houses the Castle Tower Museum with a collection of Christian artifacts excavated from the castle ruins, weapons and armor. An observation deck on the 5th floor has views out to Mount Unzen and across the water to Kumamoto on clear days.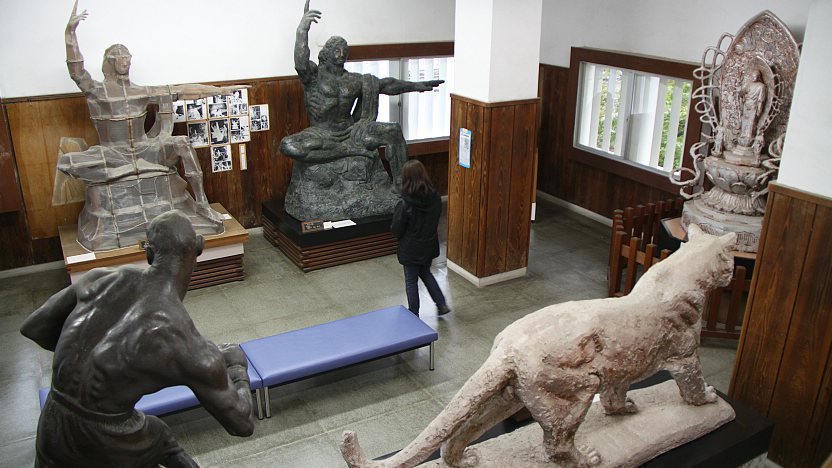 One of the turrets (yagura) behind the keep houses the Seibo Memorial Hall, an art museum that displays the work of Kitamura Seibo, the famed sculptor who is best known for creating the Nagasaki Peace Park statue. The museum has a collection of his works including sketches, statues and conceptual models of the Nagasaki Peace Park statue. Several more of his statues can be seen in front of the museum.
Additional small museums around the castle grounds include a Folk Museum with items from daily life from the 20th century, the Sightseeing Revival Hall with a small exhibition on the 1990-1995 eruption of Mount Unzen, and the west turret with a dusty display of kokeshi dolls and tenugui (traditional hand towels) with prints of famous Japanese castles.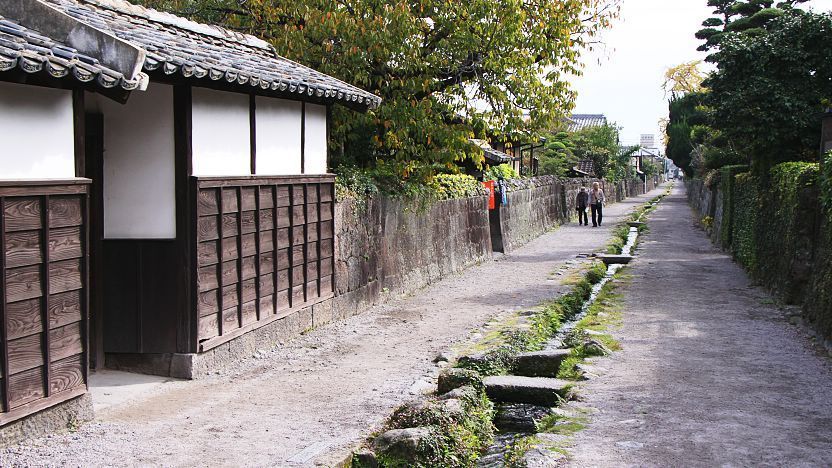 The castle used to be surrounded by the residential districts of the samurai serving the local lord. One of these samurai districts, called Teppo-cho (Gun Town) after the gunmen foot soldiers who resided there, has been preserved with three restored samurai houses that are open to the public. The district lies along a small, atmospheric canal street about a five minute walk from the castle.
The City of Swimming Carp, a quiet neighborhood lined by narrow canals filled with hundreds of brightly colored carp (koi), lies south of the castle. The waterways are fed with filtered spring water that passes through Mount Unzen's volcanic layers before bubbling up around the neighborhood. Along the streets are two preserved, traditional style houses that are open to visitors. One of these, the Shimeiso House, has a beautiful garden and spring-fed pond.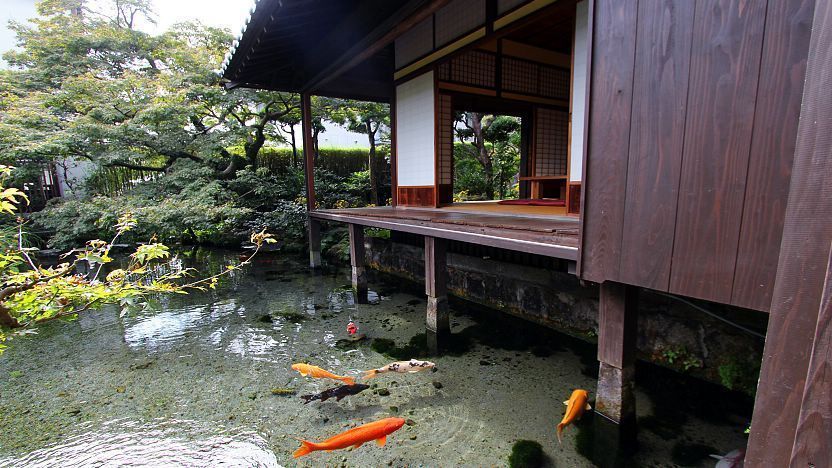 The castle is a ten minute walk from Shimabara Station. The samurai district and City of Swimming Carp are respectively a five and ten minute walk from the castle grounds in opposite directions.
How to get to and around the Shimabara Peninsula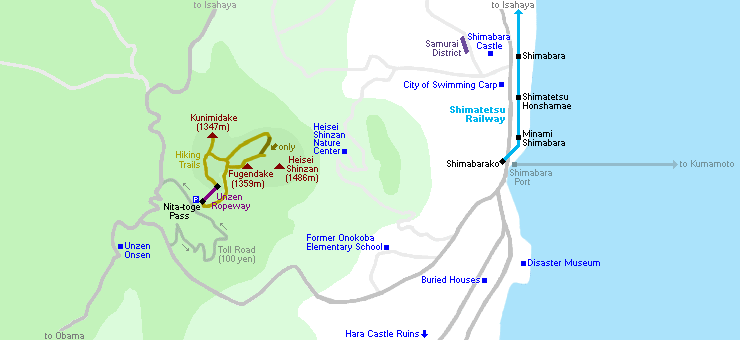 Houses in the City of Swimming Carp
Questions? Ask in our forum.