Unzen Disaster Museum
Where to learn more about the 1990s eruptions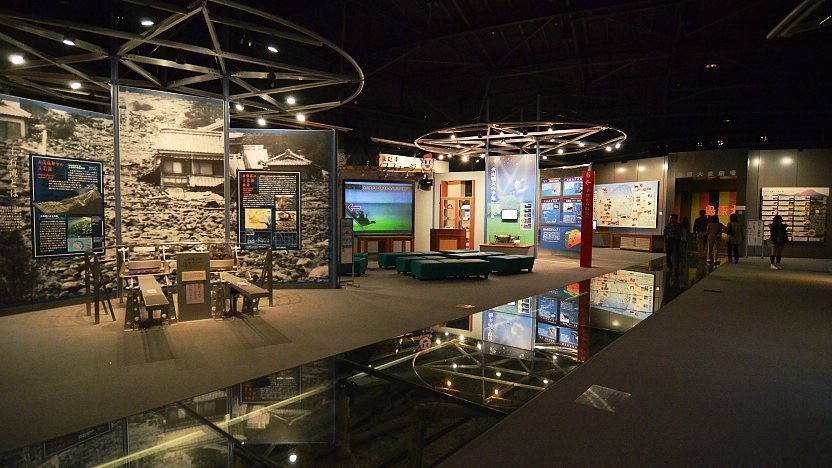 Mount Unzen has had several major eruptions in recent history, the deadliest of which occurred during the late Edo Period and resulted in the deaths of 15,000 people. The volcano erupted most recently from 1990 to 1995, sending pyroclastic flows (superheated clouds of volcanic gas and ash) down toward the town below. While most people were safely evacuated, 43 journalists, scientists and their taxi drivers were killed. The eruptions also destroyed buildings on the outskirts of Shimabara City.
The Mount Unzen Disaster Memorial Hall (雲仙岳災害記念館, Unzendake Saigai Kinenkan) is an excellent museum that was built to commemorate the volcano's 1990s eruption. It uses hands-on displays and videos to educate visitors about how volcanoes work and how they affect the lives of those who live around them. The highlight of the exhibition is the eruption simulator, an immersive film that tries to simulate a pyroclastic flow using motion and heat.
A free English audio guide is provided with in depth explanations of the exhibits and videos. The guide automatically plays along to the films, so make sure it is stopped before entering one of the theaters.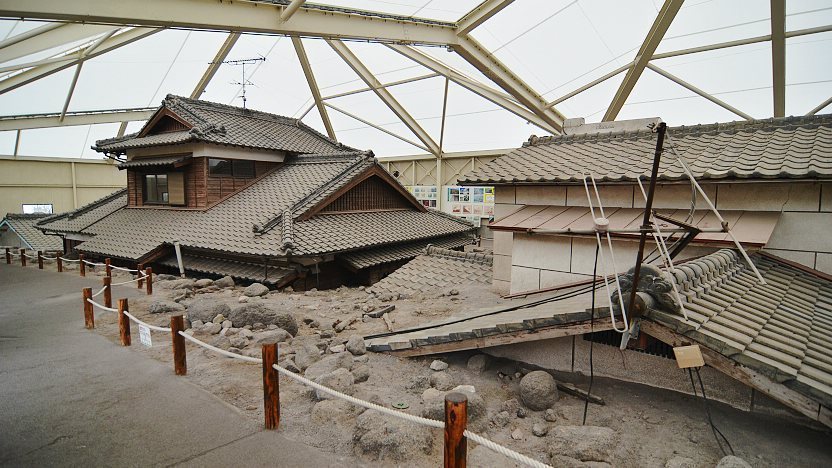 Much of the volcano's destruction was due to large mudflows of volcanic ash, known as lahars, which flowed down the mountainside, burying several homes and buildings that lay in their path. A small collection of these Buried Houses can be seen at the Mizunashi Honjin Fukae Michi no Eki roadside park. A few of the houses are protected under a dome.
Further up the mountain lies the former Onokoba Elementary School, which was destroyed by a pyroclastic flow. All that remains of the interior is twisted metal and glass, but the basic structure of the school is intact and was left as a reminder of the disaster. A small Memorial Museum was built next to the school and exhibits some pictures and explanations about the eruption. It also has an observation deck with views of the mountain peak and nearby erosion/mudslide canals.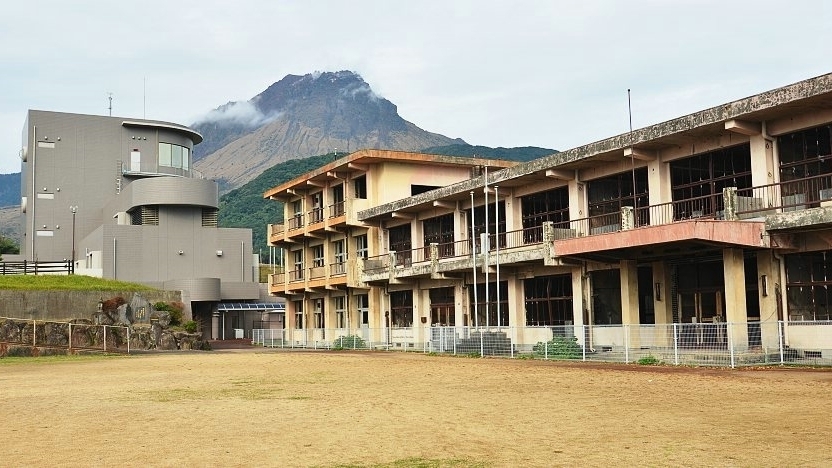 The Mount Unzen Disaster Museum and Buried Houses can be reached by bus from central Shimabara City. Take a bus bound for Katsusa (加津佐) and get off at the Fukko Arena Iriguchi bus stop (復興アリーナ入口) from where it is a 5-10 minute walk to the disaster museum or the Michi no Eki Fukae bus stop next to the buried houses. From Shimabara Station the ride takes 20 minutes and costs 250 yen. There is about one bus per hour. The buried houses can also be reached in a 15-20 minute walk from the disaster museum.
The elementary school is not served by public transportation and is best accessed by rental car or taxi.
How to get to and around the Shimabara Peninsula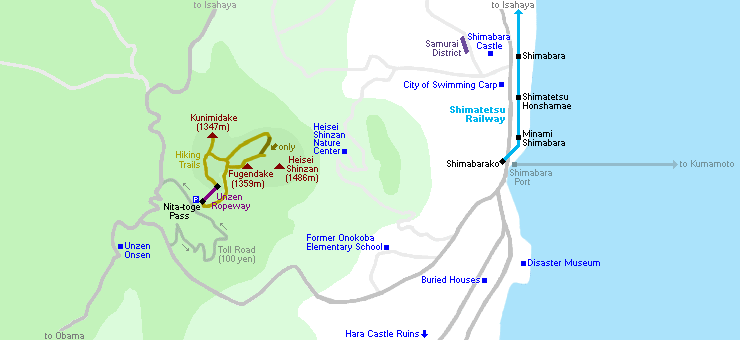 Mount Unzen Disaster Museum
Hours
9:00 to 18:00 (admission until 17:00)
Closed
Infrequent, irregular closures for maintenance
Former Onokoba Elementary School and Memorial Museum
Closed
December 29 to January 3
Questions? Ask in our forum.