Mount Aso
Active volcano with a huge ancient caldera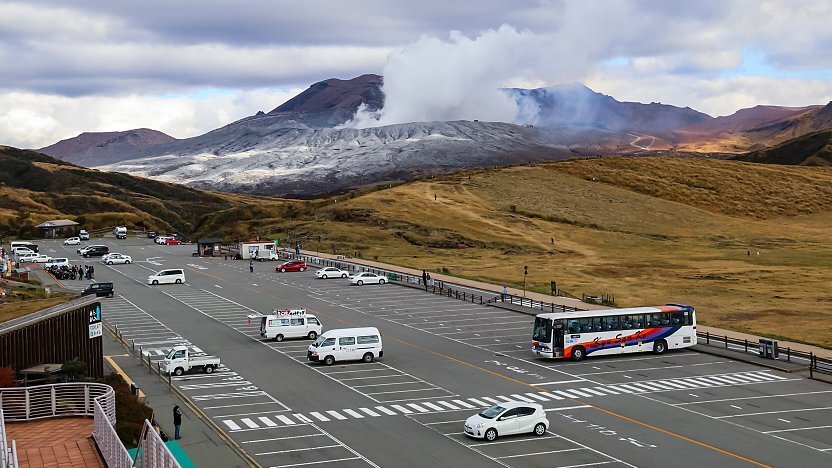 Mount Aso (ˆ¢'hŽR, Asosan) is an active volcano in the center of Kyushu which most recently erupted in 2021 and 2016. Aso's ancient caldera ranks among the world's largest, with a diameter of up to 25 kilometers and a circumference of over 100 kilometers. In the center of the caldera stand the mountain's active volcanic peaks, including Mount Nakadake, whose spectacular crater is accessible to tourists.
Note, however, that the crater area is often partially and sometimes completely closed off to visitors due to poisonous volcanic gases, bad weather or the risk of volcanic activity. So, make sure to check the volcano's current state before traveling there. Even when the area around the summit is open, gases can be intense, and people with respiratory problems should refrain from approaching the crater.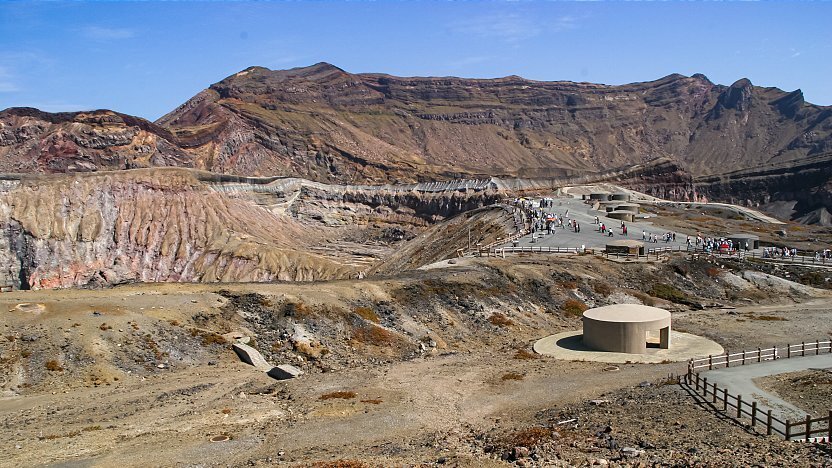 Not far from the Nakadake crater, Kusasenri (or Kusasenri-ga-hama) is a grass-covered plain with grazing cows and a few horses. Horse riding is possible from early March to mid December. On the opposite side of the road stands the Aso Volcano Museum with explanations about the volcano.
Komezuka is a small, beautifully shaped volcanic cone on the northern slopes of Nakadake. There are pleasant walking trails in the vicinity (but not to the top) of Komezuka, however, easy access by public transportation is not provided.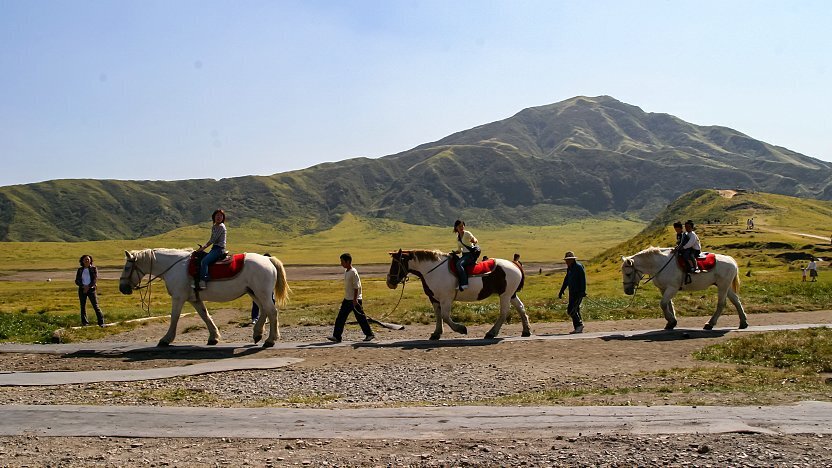 The Nakadake Crater can be reached in a 30-40 minute bus ride from JR Aso Station. There is one bus about every 1-2 hours. The one way trip costs 650 yen and is not covered by the Japan Rail Pass. Buses travel as far as Asosan Nishi Station, from where a shuttle bus gets visitors to the crater (500 yen one way). Alternatively you can walk to the crater in about 30 minutes one way. Cars can drive all the way to a parking lot just next to the crater, but must pay 800 yen for the last kilometers, which is a toll road.
Make sure to check the volcano's current state before your visit. During times of heightened volcanic activity, the crater can be off-limits and the road and walking trail to the crater closed.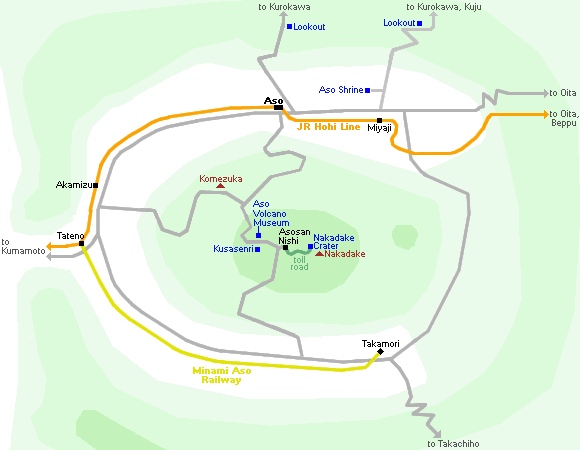 Aso Volcano Museum
Hours
9:00 to 17:00 (entry until 16:30)
Closed
Occasional closing days for maintenance
Questions? Ask in our forum.