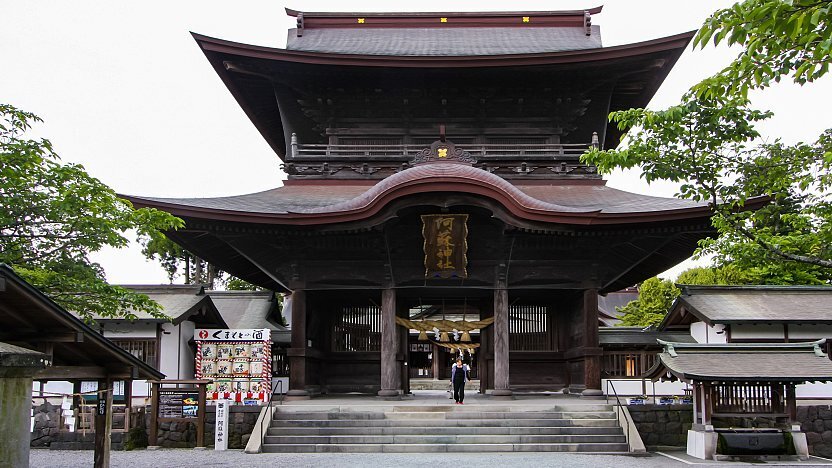 Although its origins are uncertain, Aso Shrine (阿蘇神社, Aso Jinja) is believed to date back almost two thousand years to the end of the Yayoi Period (300 BC to 300 AD). It was considered the most important shrine in Higo Province, present day Kumamoto Prefecture.
The shrine's most impressive feature is its two-story Romon Gate, which is one of Japan's three largest gates of its kind. Behind the gate visitors will come upon the Haiden, the shrine's offering hall. Twelve deities are enshrined at Aso Shrine, including one god who is believed to have created the Aso area. The shrine also has a pine tree that is believed to give good fortune for marriage.
On April 16, 2016, the celebrated Romon Gate and the offering hall collapsed in an earthquake. Reconstruction works are expected to take many years.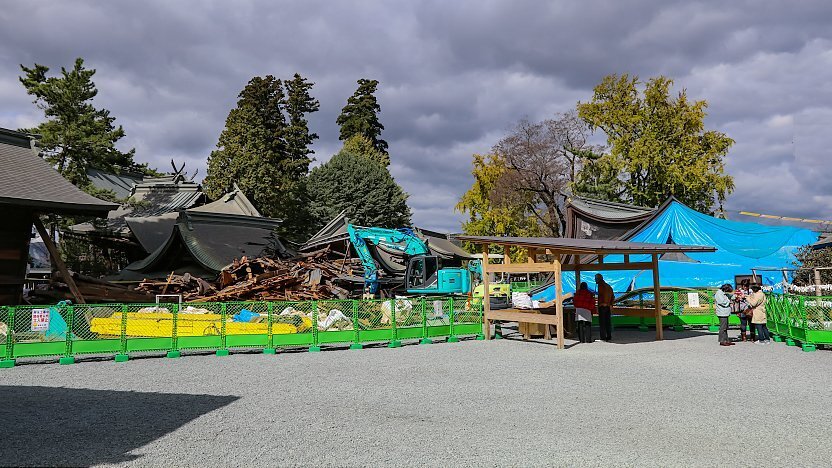 Aso Shrine is about a 20 minute walk north from Miyaji Station on the JR Hohi Line (5 minutes, 210 yen from Aso Station, departures about once an hour).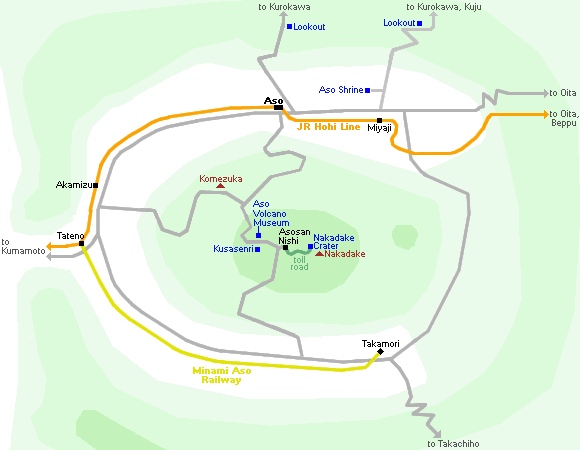 Questions? Ask in our forum.