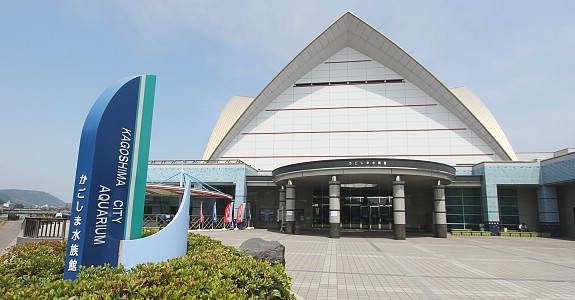 Kagoshima Aquarium (いおワールド鹿児島水族館, Io World Kagoshima Suizokukan) is located along the water beside Kagoshima Port, just beside the Sakurajima ferry terminal. The aquarium was opened in 1997 and has a total of seven floors. There is an emphasis on local marine life, including the chain of islands to the south that are also part of Kagoshima Prefecture.
The aquarium's most impressive attraction is its massive Kuroshio Tank, which holds fish of all sizes. There are schools of tiny fish, rays and even a giant whale shark. Other exhibition areas include sea otters, giant crabs, coral reefs, electric eels and mangroves. There is a Dolphin Pool that has three dolphins shows per day. Occasionally the dolphins are allowed to swim freely in the canals outside the aquarium where they also perform tricks.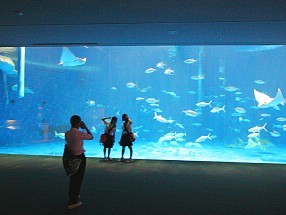 The Kagoshima Aquarium is a five minutes walk from the Suizokukan-guchi tram stop (170 yen) or can be reached directly by the City View Bus (190 yen for one ride, 600 yen for a day pass).
How to get to and around Kagoshima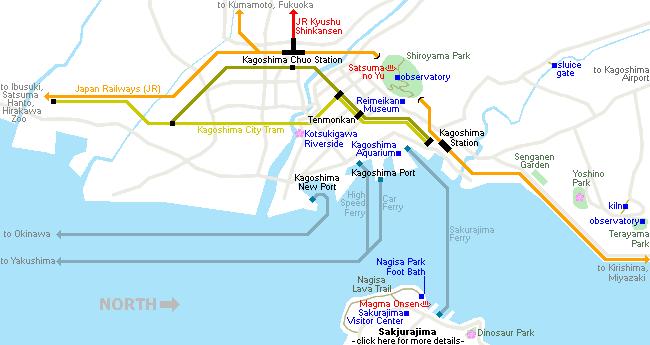 Hours
9:30 to 18:00 (entry until 17:00)
Closed
The first Monday of December and the following three days