Ebino Kogen
Mountainous highland with a small town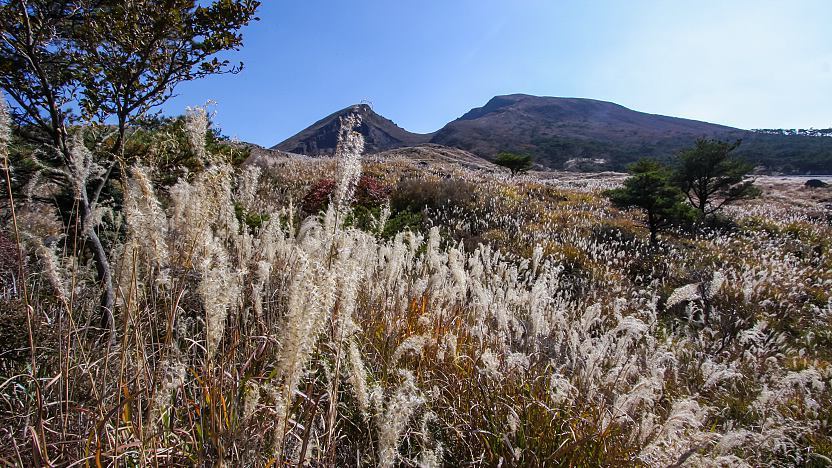 Ebino Kogen (えびの高原, Ebino Kōgen) is a small town in the mountains of Kirishima just inside Miyazaki Prefecture's borders. Ebino Kogen means "shrimp highlands" and is so named because in late summer the pampas grass that blankets the ground takes on a pinkish hue from iron in the soil, making the area appear to be covered in fields of shrimp.
Ebino Kogen is surrounded by beautiful landscapes, famous mountains and popular hiking trails, and as such, attracts a lot of visitors. Nevertheless, the town remains small, offering little more than two hotels, a campground and a visitor center.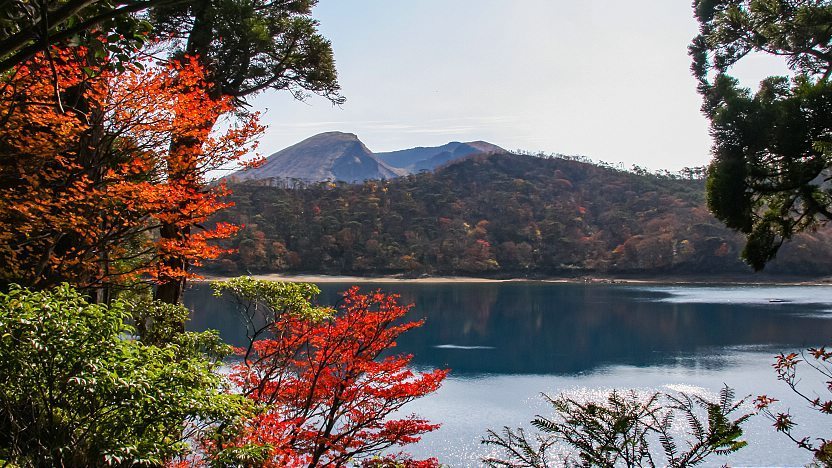 A popular hike around Ebino Kogen starts at the visitor center and loops around Rokkannonmi Pond and back. It is an easy two hours, with good views of the surrounding mountains and highlands. About 30 minutes into the hike is a one hour detour that takes you around Byakushi Pond.
Mount Karakuni, the highest peak of Kirishima, overlooks Ebino Kogen and is another popular day hike. The ascent to Karakuni's summit is steep and takes about two hours. It is also part of Kirishima's spectacular 12 kilometer ridge trail, which leads from Ebino Kogen over several volcanic peaks to Mount Takachiho-no-mine at the other end of the national park.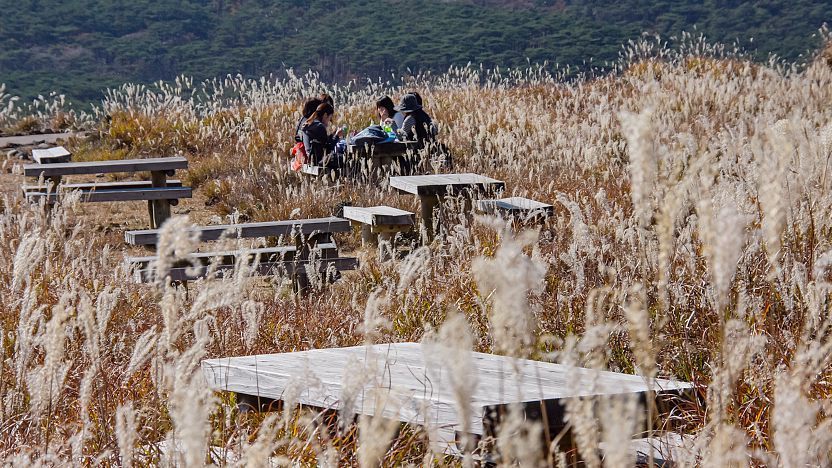 Questions? Ask in our forum.