Steam Cooking Center
Cooking food with natural hot spring steam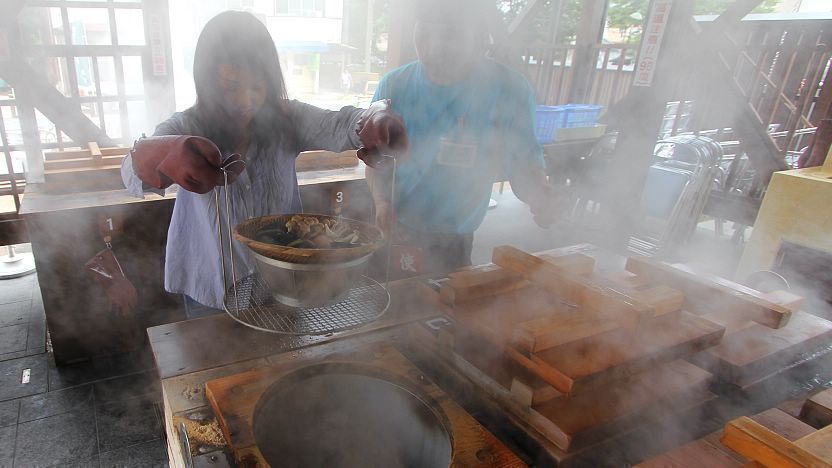 Beppu's hot springs generate not only abundant amounts of water but also a lot of steam that can be seen blowing out here and there across the city. For centuries, people have been harnessing the naturally hot steam for cooking food. The resulting dishes are called "Hell Steam Cuisine" and are simple and healthy due to the gentle, additive-free cooking method. The naturally mineral-laden steam is also said to bring out the true flavors of the food.
Tourists have the opportunity to steam their own meals at the Jigokumushi Kobo Steam Cooking Center (地獄蒸し工房鉄輪, Jigokumushi Kōbō Kannawa) near the hells of the Kannawa District. Staffed by volunteers, the center is a mix between restaurant and public kitchen with rows of steam chambers that can be rented to cook food in.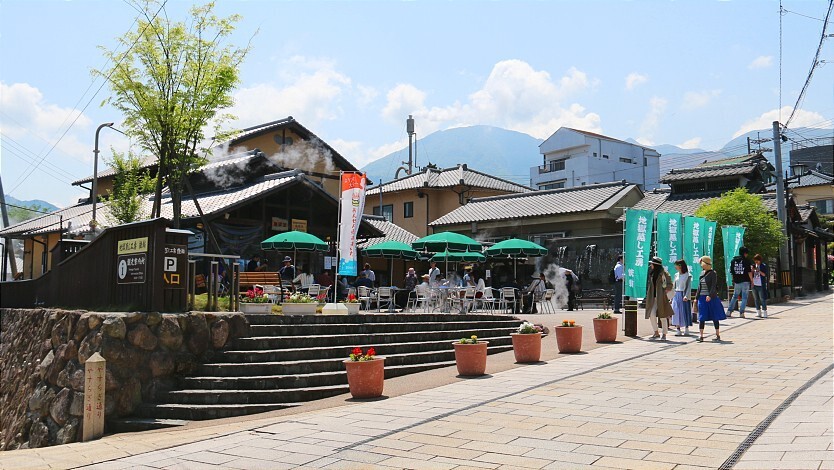 Visitors can either bring their own food or purchase a variety of reasonably priced, prepared plates of vegetables, chicken, seafood, pork buns, rice bowls and other dishes for between 150 and 4000 yen, although most meal-sized portions cost around 1000 yen. Ice cream and drinks are also available, but note that alcoholic beverages are not allowed on the premises.
Once you have your food, head over to the kitchen area and rent your steam chamber. There are two types of steam chambers: large ones and small ones which are priced differently. One of the volunteers will guide you to a steam chamber and help you set up the food. Set a timer and come back to take out your food when it is done.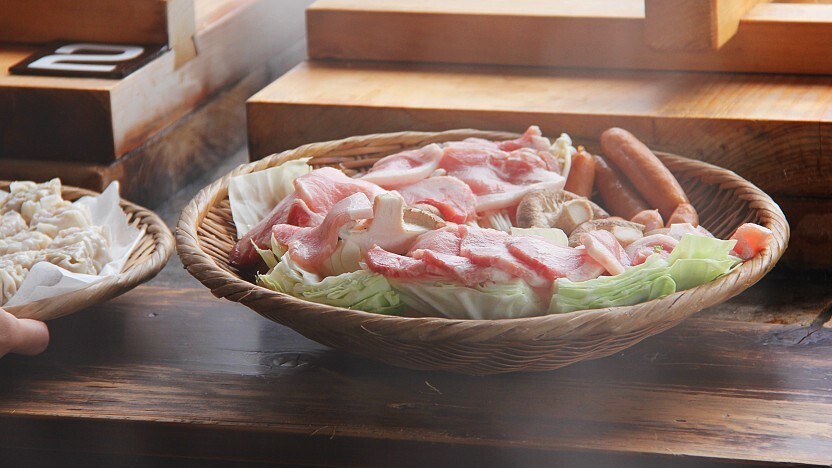 The center has indoor tables plus a nice outdoor terrace that you can eat on when the weather is good. Tea, utensils and condiments are provided, so there is no need to bring your own. As the cooking center is staffed by volunteers, once you are finished eating, you are expected to return your plates and clean up your area by yourself.
A few steps down the street from the steam cooking center are two foot baths: one is a regular water bath as seem in many other hot spring resorts across Japan, but the other one is a rather unique steam foot bath. To use it, sit in one of the chairs, insert your legs into the steam chamber, and cover them with the provided box. Both baths are free to use.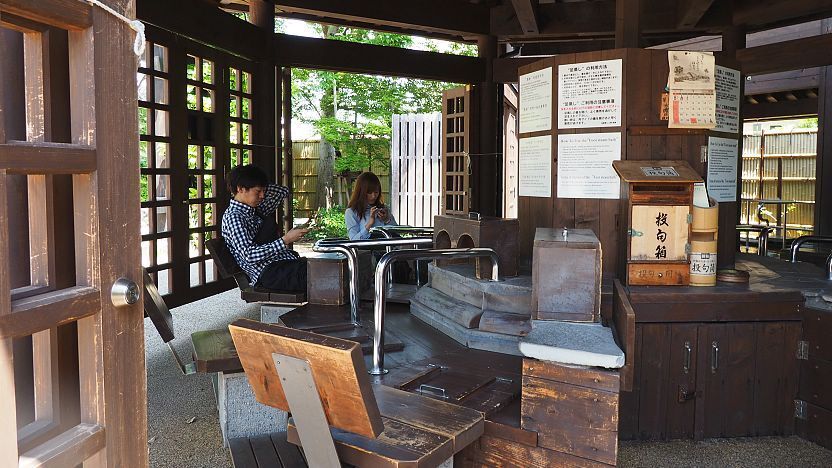 The Beppu Steam Cooking Center is located a few steps down the street from the Kannawa bus terminal which can be accessed by frequently departing buses from JR Beppu Station in about 15 minutes. Bus number 5, 7 and 9 are the fastest.
How to get to and around Beppu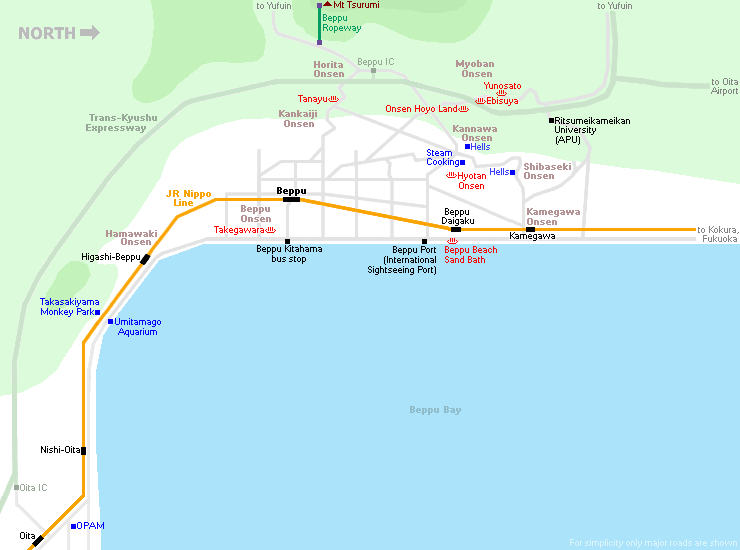 Hours
9:00 to 20:00 (last start for cooking at 19:00)
Closed
Third Wednesday of each month (or the next day if Wednesday is a
holiday
)
Admission
Large chambers:
600 yen for the first 20 minutes
300 yen for 10-minute extensions

Small chambers:
400 yen for the first 20 minutes
200 yen for 10-minute extensions

Food is sold separately for between 150 and 4000 yen
Questions? Ask in our forum.