Oita Prefectural Art Museum (OPAM)
Modern art museum in nearby Oita City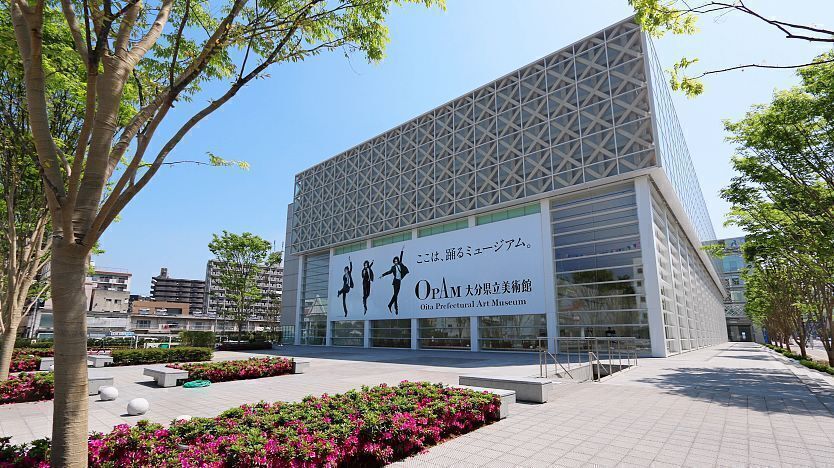 The Oita Prefectural Art Museum (OPAM, 大分県立美術館, Ōita Kenritsu Bijutsukan) is an art museum located about 30 minutes away from central Beppu in downtown Oita City. Not to be mistaken with the nearby Oita City Museum, the Oita Prefectural Art Museum was opened in April 2015 in an eye-catching building designed by Japanese architect Ban Shigeru, who is known for his innovative designs that often incorporate structural elements made of cardboard and paper.
The exterior of the building is encased in a wooden facade which resembles woven bamboo handicrafts, and features large glass walls that fold up, blending the indoor and outdoor spaces of the museum. Upon entering the building, visitors are greeted by a large atrium featuring a museum shop and space for large art installations besides the ticket counter.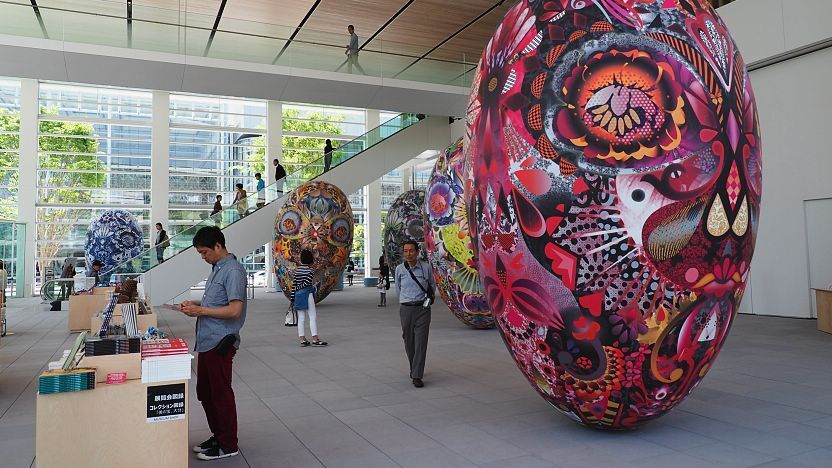 The art galleries are located on the third floor of the museum and can be accessed via a spacious entryway with a gently curved, wood lattice ceiling. The museum displays a variety of art genres in its temporary exhibitions such as paintings and sculptures, and also branches out into other art genres including poetry and performance art.
The museum's modest permanent exhibition is also located on the third floor and features paintings and other art pieces by local artists from Oita with an emphasis on Edo Period painter Tanomura Chikuden and the modern painters Fukuda Heihachiro and Takayama Tasuo.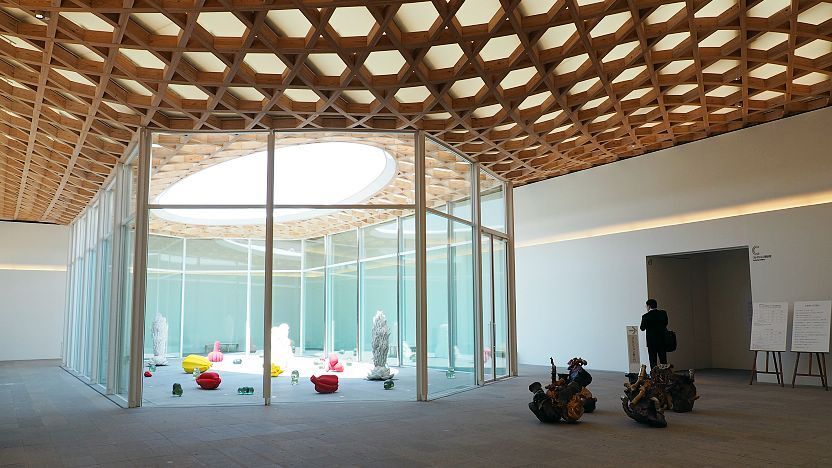 Hours
10:00 to 19:00 (until 20:00 on Fridays and Saturdays)
Admission ends 30 minutes before closing
Admission
300 yen (permanent exhibition)
Fee for temporary exhibitions varies (typically around 1000 yen)
Questions? Ask in our forum.