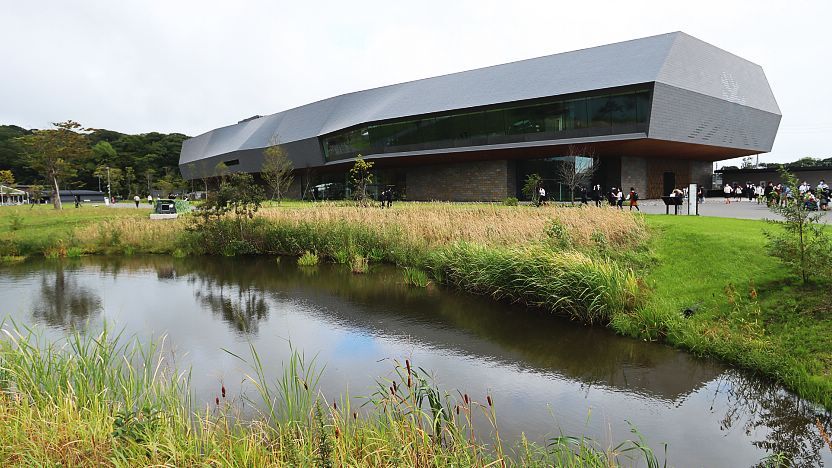 Upopoy (ウポポイ, "singing together" in Ainu language) is the foremost place in Japan to learn about the Ainu, the indigenous people of northern Japan. Located in Shiraoi City in Hokkaido, not far from Noboribetsu, the park consists of the National Ainu Museum and several other facilities to learn about and experience Ainu culture. It stands next to Lake Poroto.
The National Ainu Museum consists of a video theater and permanent exhibition explaining Ainu culture and traditional lifestyle. In addition, there are rotating special exhibitions. In the surrounding lakeside park there are also three buildings where performances of traditional dance and music are held and where visitors can partake in hands-on experiences related to Ainu cuisine, music and crafts. There are also several reconstructed Ainu houses that can be entered. Traditional ceremonies are performed there occasionally, and visitors can put on costumes.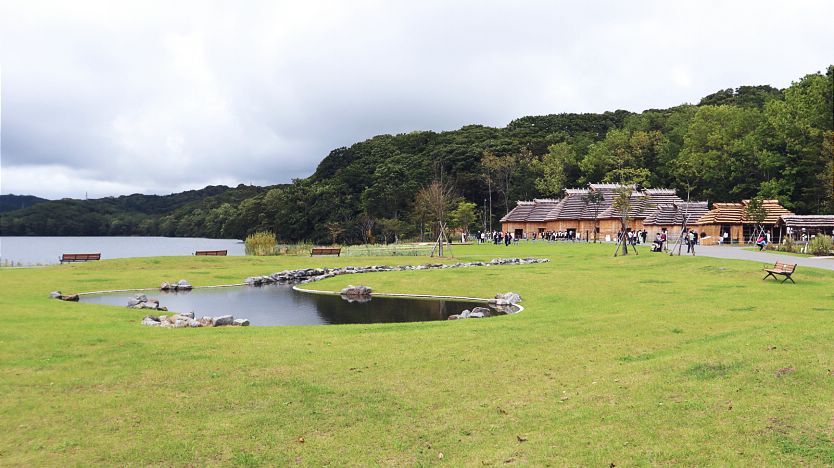 The museum is located in Shiraoi, a neighboring town of Noboribetsu. It is about 100 kilometers south of Sapporo on the main railway line that connects Sapporo with Hakodate. The museum is a 10-15 minute walk east from Shiraoi Station.
By train
The one way journey from Noboribetsu by local train takes about 25 minutes and costs 360 yen. There is a connection every 1-2 hours.
From Sapporo, most limited express in the direction of Muroran and Hakodate stop at Shiraoi. The one way journey from Sapporo takes just over an hour and costs about 3000 yen one way by limited express train or about two hours and 1840 yen if done by local trains.
By bus
Some highway buses between Sapporo (Sapporo Station) and Noboribetsu Onsen and between New Chitose Airport and Noboribetsu Onsen make a stop at Upopoy along their way. The one way trip takes 40 minutes and costs 1680 yen from Sapporo, 45 minutes and 850 yen from New Chitose Airport and 30 minutes and 720 yen from Noboribetsu Onsen. There are only 1-2 buses per day from Sapporo and New Chitose Airport, and around four buses per day from Noboribetsu Onsen.
Alternatively, local buses between Noboribetsu and Tomakomai stop at the Shiraoi Kotan-mae (白老コタン前) bus stop, a short walk from Upopoy, along their way. The one way trip from Noboribetsu Onsen takes 45 minutes and costs 720 yen one way. There are buses every 2-3 hours.
Hours
9:00 to 18:00 (until 20:00 on weekends,
public holidays
and during the summer holidays; until 17:00 from November to March)
Admission
1200 yen (advance reservations are required for entering the museum)
Questions? Ask in our forum.
Hotels around Noboribetsu
Top rated in Noboribetsu
powered

by