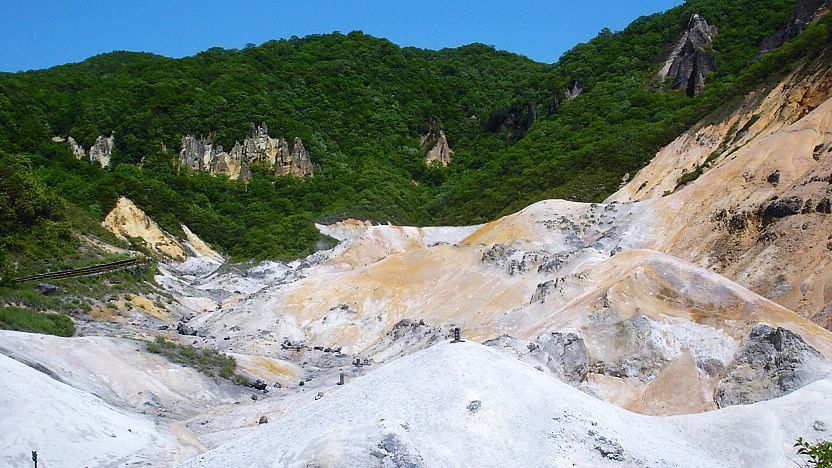 Jigokudani (ínćĖíJ) or "Hell Valley" is a spectacular, appropriately named valley just above the town of Noboribetsu Onsen, which displays hot steam vents, sulfurous streams and other volcanic activity. It is a main source of Noboribetsu's hot spring waters.
From the valley, there are attractive walking trails through the wooded hills above Noboribetsu. If you follow them for about 20 to 30 minutes, you will get to Oyunuma, a sulfurous pond with a surface temperature of 50 degrees Celsius and a smaller, even hotter, mud pond nearby.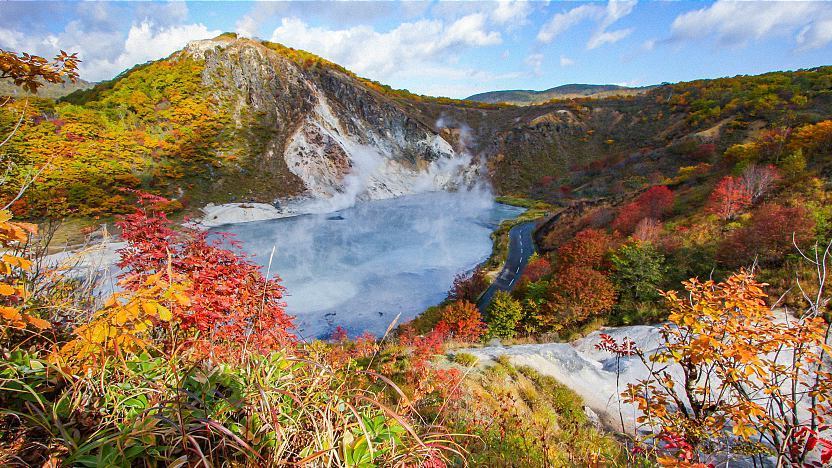 Flowing out of Oyunuma is a river called Oyunumagawa. Still hot, the river flows through the forest, making for an out-of-this-world sight. It is possible to follow the river for several hundred meters and enjoy a natural foot bath (ashiyu) along the way.
The autumn color season in Noboribetsu usually reaches its peak in mid October, adding further colors to the already spectacular scenery. During winter, some of the walking trails in the hills above the Jigokudani might not always be passable.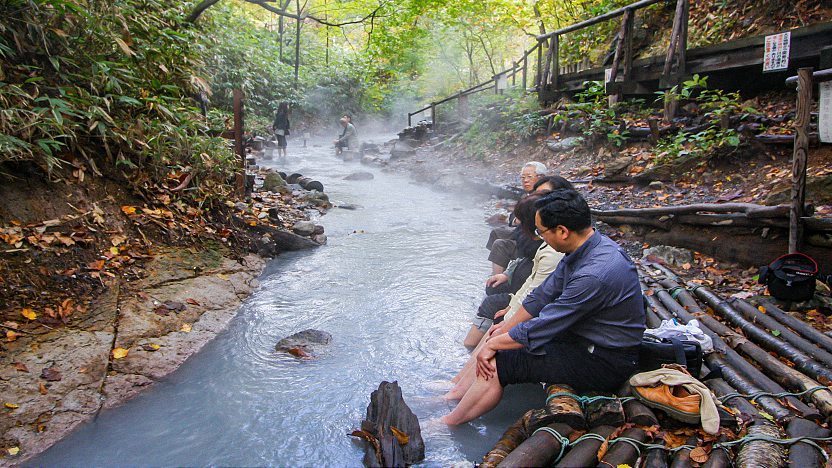 Questions? Ask in our forum.