Katsurahama Beach
Beach with various tourist attractions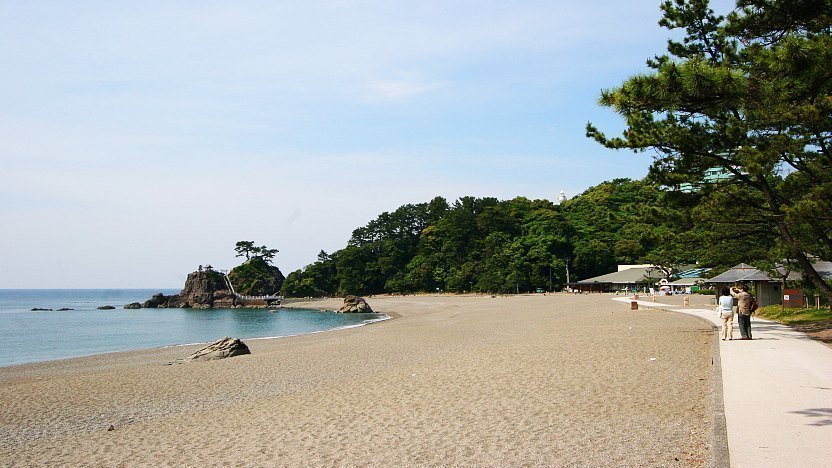 Katsurahama (桂浜) is a scenic beach 30 minutes south of central Kochi by bus. Because of strong currents, swimming is prohibited at Katsurahama. In place of swimming, visitors see the many other attractions located around the area.
A famous statue of Kochi's favorite son, Sakamoto Ryoma stands near the beach. Sakamoto was one of the architects of modern Japan. He was instrumental in negotiating an alliance between the Choshu and Satsuma clans that helped to bring an end to Japan's feudal age in 1868. The Sakamoto Ryoma Memorial Museum stands on the hill above the beach.
Other minor sites of interest are a small aquarium at the beach and a small shrine on the point of Katsurahama, which is connected to the Sakamoto Ryoma Memorial Museum on the hill above by pleasant walking paths. Kochi's specialty dish, katsuo no tataki, is served at the local restaurants.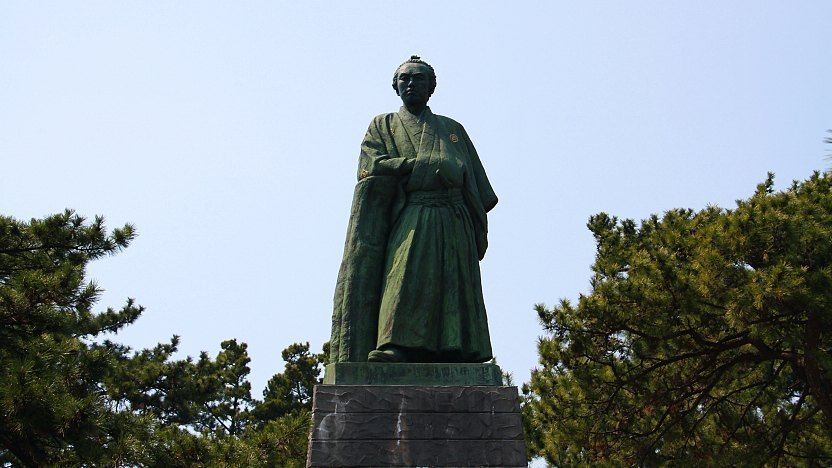 The one way trip by Kochiken Kotsu bus from JR Kochi Station to Katsurahama takes approximately 35 minutes and costs 700 yen.
Katsurahama Beach can also be reached by the My Yu Bus, a bus for tourists that runs from Kochi Station via Mount Godaisan to Katsurahama. The one way trip from Kochi Station to Katsurahama takes about one hour, and a one day pass costs 1000 yen (50% off for foreign tourists).
How to get to and around Kochi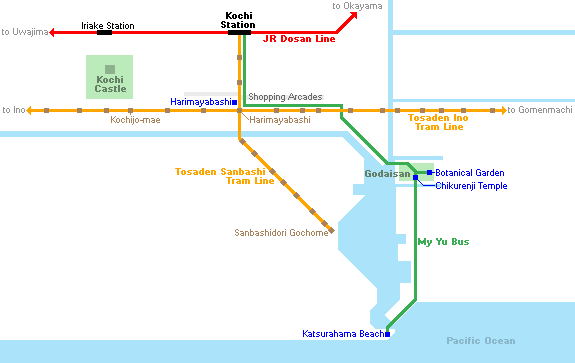 Sakamoto Ryoma Memorial Museum
Hours
9:00 to 17:00 (entry until 16:30)
Admission
700 yen (during special exhibitions), 500 yen (between special exhibitions)
Typical Visit Duration
30 minutes
Questions? Ask in our forum.