Kochi Downtown

Town/Neighborhood

in

Kochi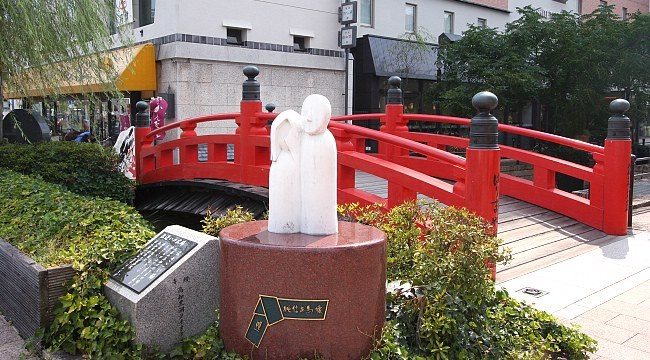 The famous landmark of Kochi's downtown is Harimayabashi, a small red bridge on the west side of the main street. While it may not look particularly noteworthy at first glance, Harimayabashi is renowned for its role in a Kochi love story.
A common version of the story centers around a priest from Godaisan and a girl from Kochi. Because the priest's temple forbade relationships, the couple hid their romance by meeting in secret and exchanging clandestine gifts. One day, the priest was seen buying a hair comb at Harimayabashi, and the couple's secret romance was discovered. They were forced to flee the city to avoid punishment.
In addition to Harimayabashi, downtown Kochi has pedestrian shopping arcades and attractive streets for walking. Shops selling hair combs, like the one mentioned in the famous love story, and "naruko", cluster around harimayabashi and are found throughout the arcades. Naruko are noise makers originally used to keep birds away from the rice crops. Now they are used in Kochi's dance festival.