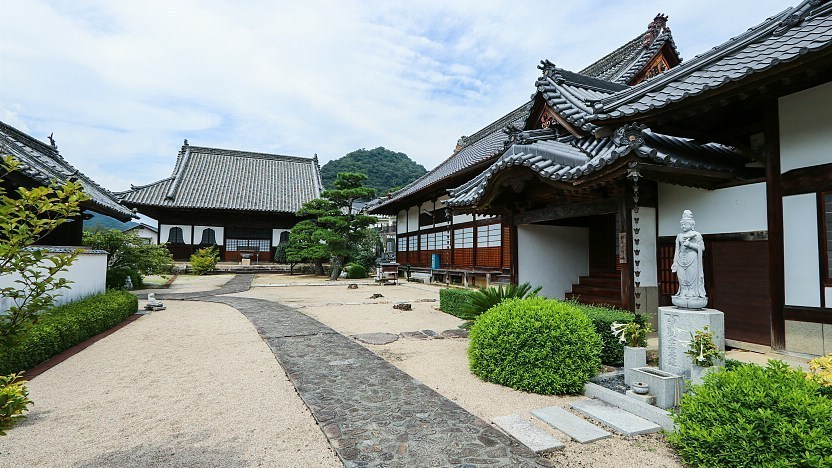 Raikyuji Temple (ŚŐővÄŤ, Raikyūji) is a temple of the Rinzai school of Japanese Zen Buddhism in Takahashi's old town. The temple once served as the residence of Kobori Enshu, a local feudal lord who was also active as a renowned architect, garden designer and tea ceremony master.
Kobori Enshu designed famous castles, palaces and gardens across Japan, especially in Kyoto. Some of his most famous projects include the renovation of the local castle and the design of Nagoya Castle, Sumpu Castle and numerous gardens across Japan including those at the Sento Palace, Nijo Castle, Kodaiji Temple and Daitokuji Temple.
Kobori Enshu also designed the dry garden at Raikyuji Temple. The garden incorporates elements such as islands representing a crane and turtle (symbols of longevity and health) and borrowed scenery, which he commonly employed in his designs. Visitors can view the garden from the temple building.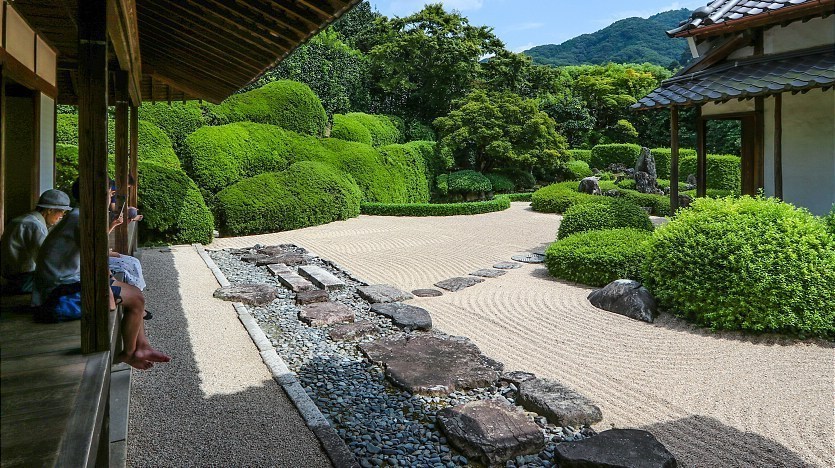 Questions? Ask in our forum.